Hardware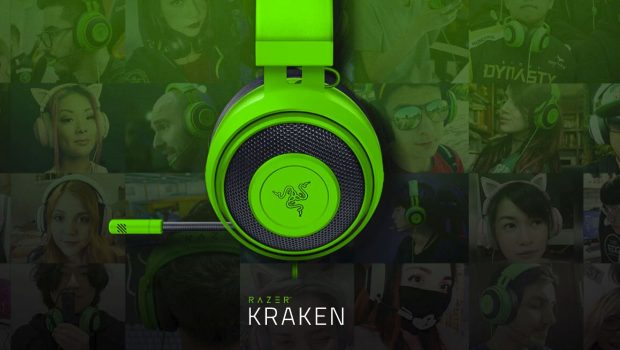 Published on June 10th, 2019 | by Tony Smith
Razer Kraken Gaming Headset Review (2019)
Summary: Razer Kraken Gaming Headset provides user with an honest audio experience from comfort to online gaming, including powerful 50mm drivers
We reviewed the Razer Kraken Tournament Edition at the end of last year and this gaming peripheral company has updated their mythical named gaming headset once again… consider it a power-up! So at its core, the 2019 version of the Razer Kraken Gaming Headset is just that, a 3.5mm wired stereo gaming headset with inline controls that looks part, especially with its vibrant colouring. We reviewed the "Razer" green model.
 We've now improved the features of this crowd favorite to not just give its audio quality a boost but also make it more comfortable so you can game all day with the headset you love. This is the new Razer Kraken.
– Razer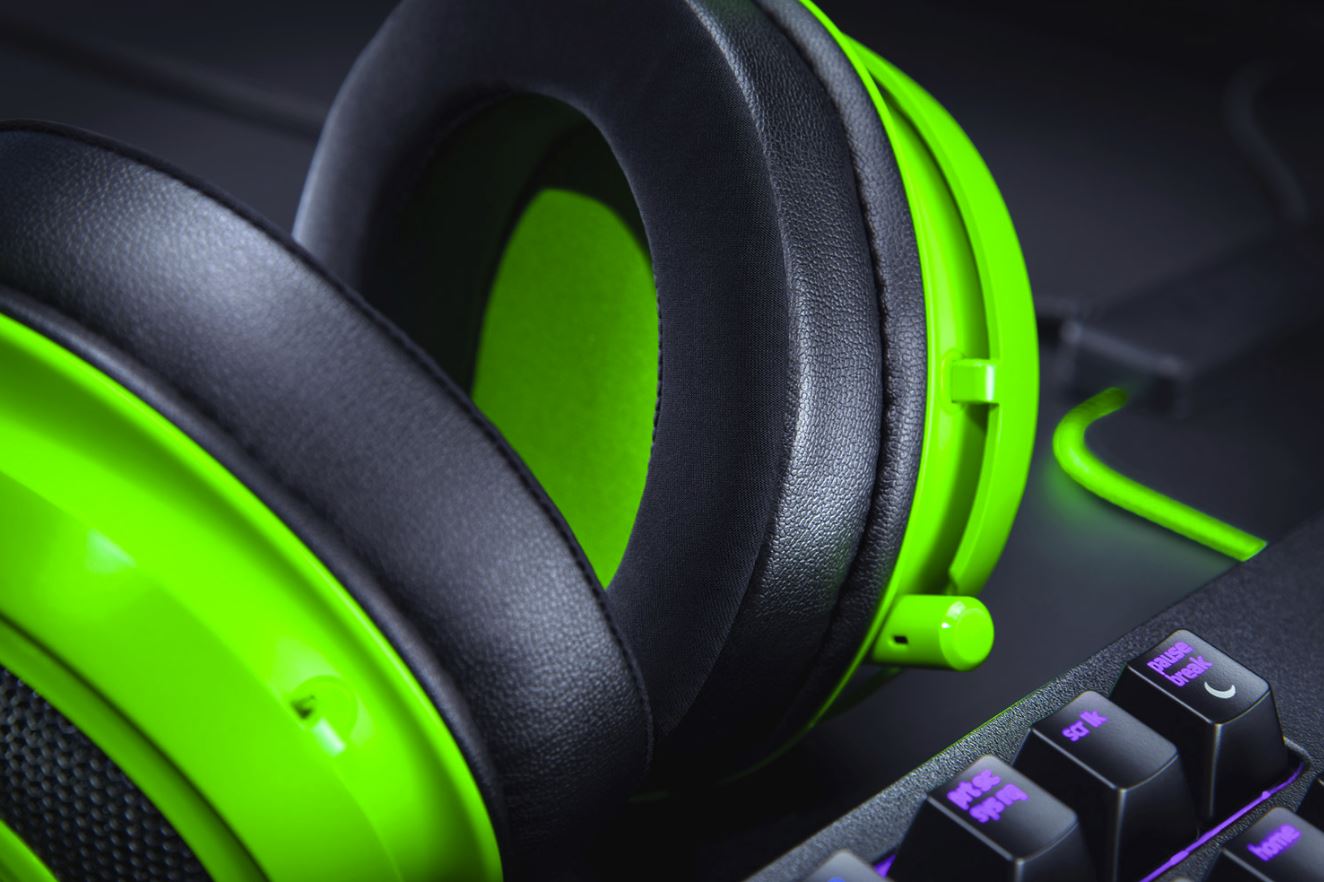 However there are another four colours for this headset that include black, black/blue (console), (mercury) white and (quartz) pink and all five come with a retractable noise-cancelling microphone for your online gaming needs. Another cool aspect is that the earcups have leathette rims that helps reduce background noise so you can focus on your gaming.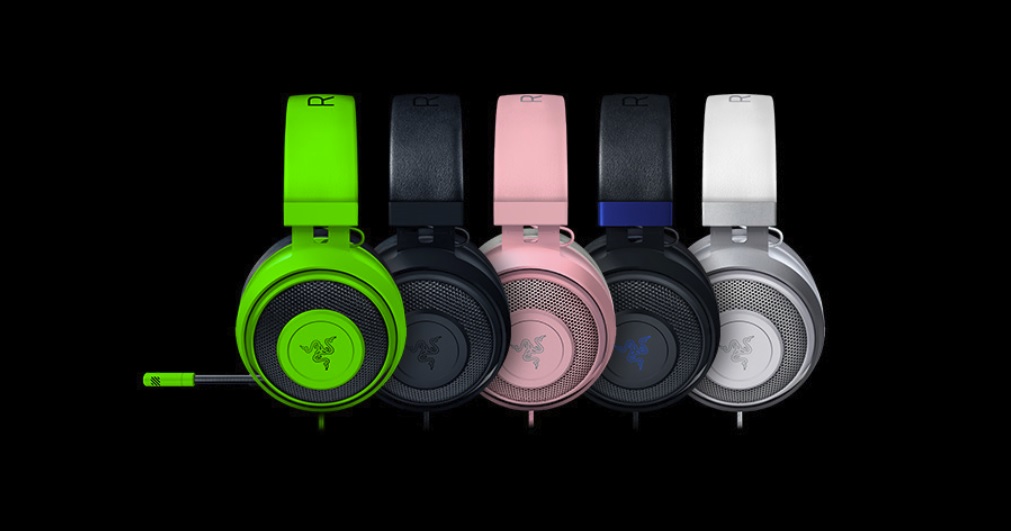 Furthermore, it is a well-built combination of aluminium meets plastic and more importantly, very comfortable padded gel-filled ear cups and a cushioned headband for those long gaming periods. Those who wear glasses will also be pleased to know that the headset has been designed with indents in order to be able to use the headset without taking off your glasses… so kudos to Razer.
Razer Kraken 2019 Technical Specifications
Headphones
Frequency response: 12 Hz – 28 kHz
Impedance: 32 Ω @ 1 kHz
Sensitivity (@1 kHz): 109
Input power: 30 mW (Max)
Drivers: 50 mm, with Neodymium magnets
Inner ear cup diameter: 54 mm x 65 mm
Connection type: Analog 3.5 mm
Ultra-durable Kevlar™ reinforced cable
Cable length: 1.3 m / 4.27 ft.
Approx. weight: 322 g / 0.71 lbs.
Oval ear cushions: Designed for full-ear coverage with cooling gel, perfect for long-wearing comfort
Microphone
Frequency response: 100 Hz – 10 kHz
Signal-to-noise ratio: > 60 dB
Sensitivity (@1 kHz): -45 ± 3 dB
Pick-up pattern: Unidirectional ECM boom
In-line control
Analog volume control wheel
Microphone quick mute toggle
Audio Usage
Audio Usage: Devices with 3.5 mm audio jack
Audio + microphone usage: Devices with 3.5 mm audio + mic combined jack
Audio / mic splitter adapter cable usage: Devices with separate 3.5 mm audio and microphone jacks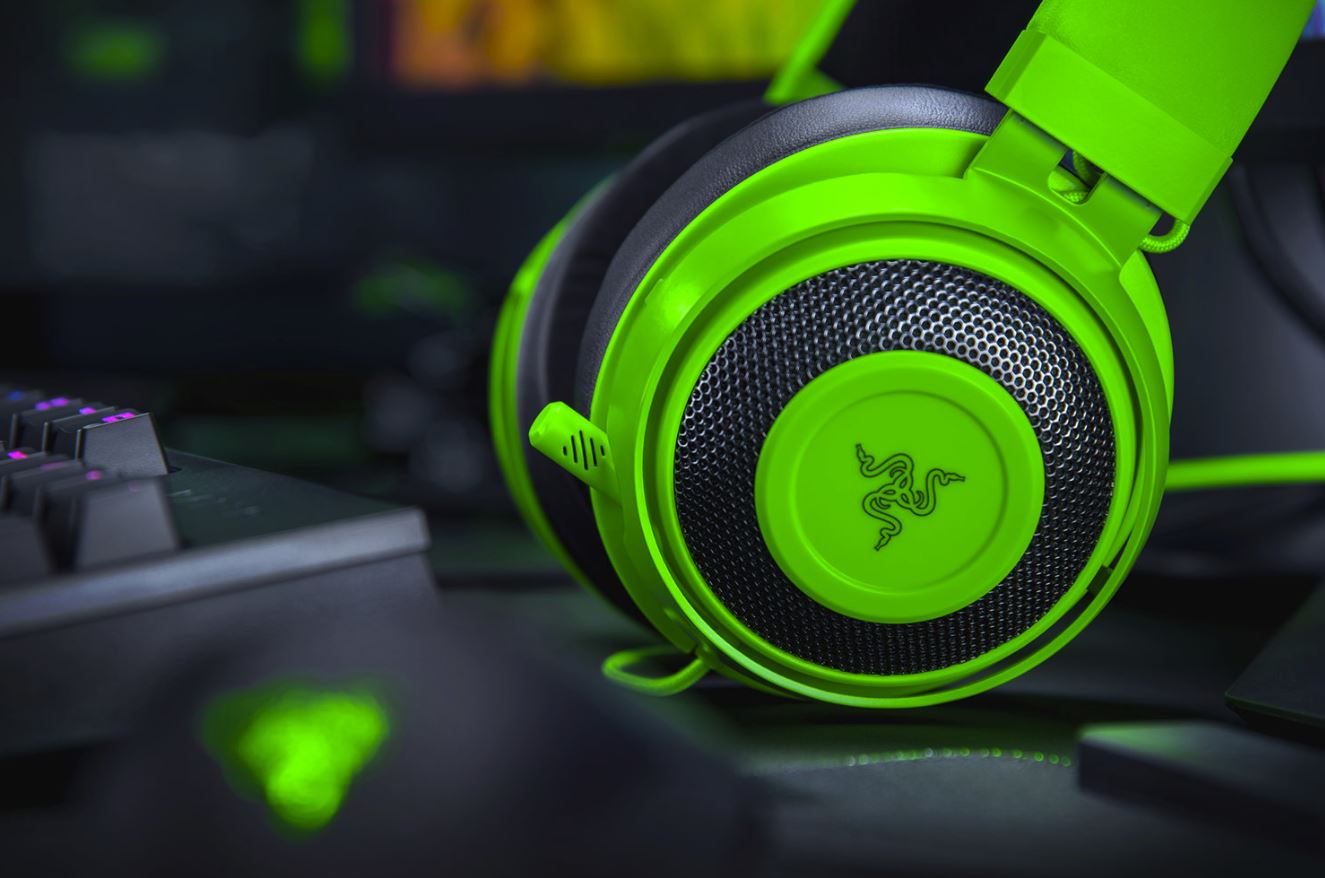 We tested this gaming headset with a variety of games, watched a handful of movies and listened to Deezer which is an online streaming service and we found it quite a lightweight headset that is very comfortable to wear. The aluminium frame is also adjustable for different head sizes so overall it's a well-designed product. While we predominantly used the Kraken on the PC, it can be used on other consoles thanks to the 3.5mm input such as the PlayStation, Xbox or Nintendo Switch, including any tablets and smartphones.
The sound quality of the Razer Kraken Gaming Headset is good courtesy of its 50mm drivers and the stereo works well, including producing clear mids and highs. While it doesn't match the higher-end gaming headsets for a audio peripheral of this price range, it is value for money. First person shooter such as Fortnite and Overwatch, particularly for online gaming worked a treat and while it is only stereo, the limited directional audio was ample for my online needs. We also had no issues with the microphone either with our colleagues and enemies reporting that our voice was clear but it was a little tinny.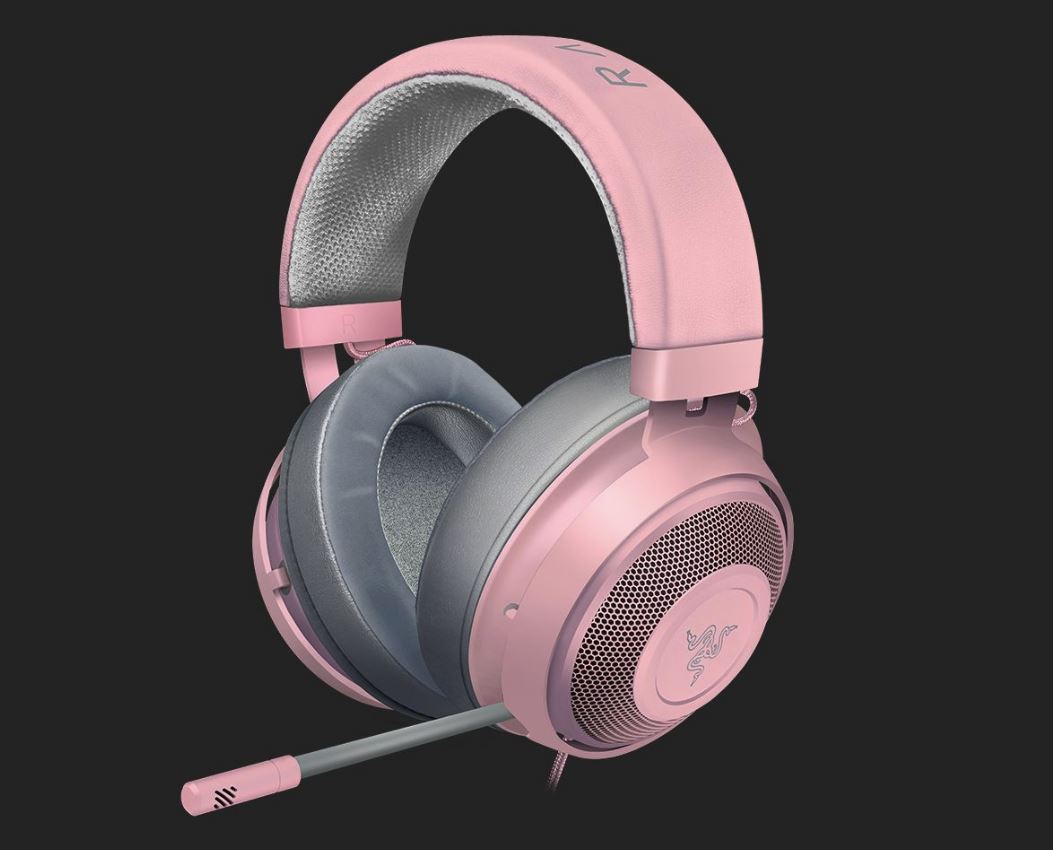 With that said, if you're an up and coming eSporter or someone who is better than me with online games, you would more than likely be looking at a headset with a few more features, particularly when it comes to in-built surround sound. However for those starting out or occasionally dabble, we believe that the 2019 model of the Kraken Gaming Headset delivers an honest experience. Games such as the Sinking City, Tomb Raider and Conan Unconquered did become more immersive courtesy of the more intimate audio experience due to the audio and the comfort levels.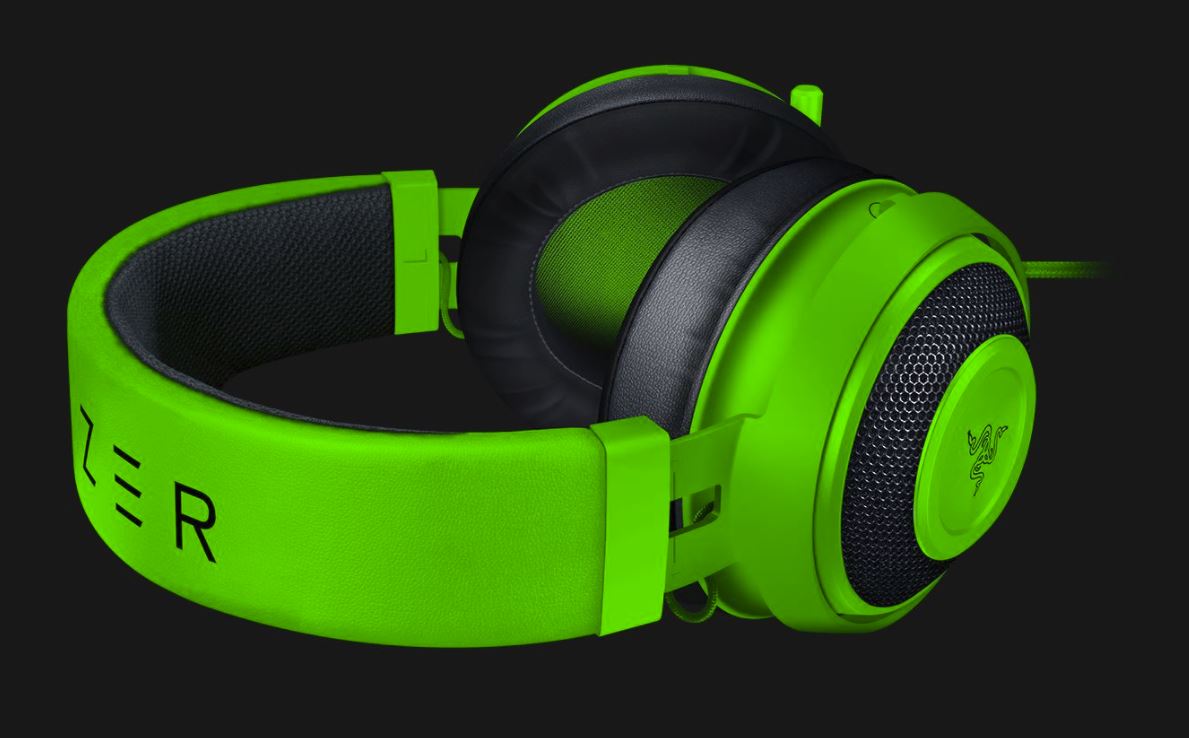 Final Thoughts?
With a recommended retail price of $79.99USD or around $120AUD (June 2019), the Razer Kraken Gaming Headset has been designed for those gamers on a budget that offers a stereo audio experience, including a microphone for online. Setup is non-existent and it also works on other consoles or smartphones courtesy of the 3.5mm connection.
For more information, visit https://www.razer.com/gaming-audio/razer-kraken