Consoles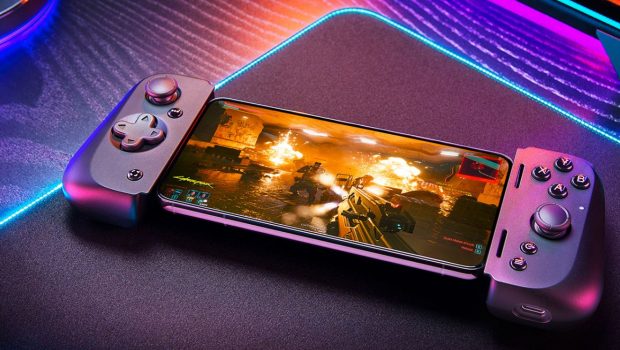 Published on July 17th, 2022 | by Tony Smith
Razer Kishi V2 for Android Review
Summary: The Razer Kishi V2 for Android just got a controller upgrade!
Mobile gaming… well, that's an interesting premise! While the graphics and audio of smartphone games are almost on a console-like level at times, the gameplay is generally hampered by the limited control capabilities of these devices and as we all know, you can only do so much with a touch screen. However with the new Razer Kishi V2 for Android, your smartphones now have access to a fully fledged console-like controller! So whether you're playing Android games or accessing the Xbox Cloud network, mobile gaming now has a true edge.
Additionally, the controller supports Nvidia GeForce Now, Google Stadia plus remote play via Steam Link, Xbox, Parsec and Moonlight… Welcome to the Razer Kishi V2 for Android, the bridge that connects your smartphone to the world of consoles!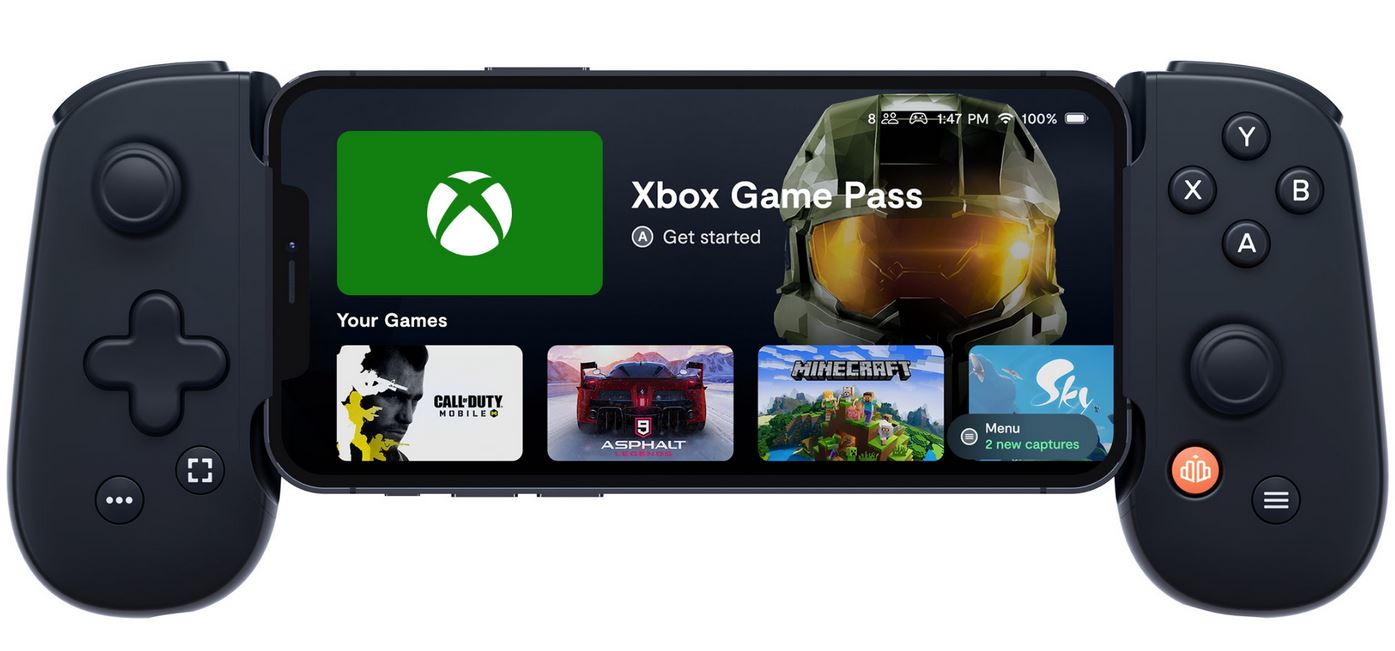 Razer Kishi V2 for Android Technical Specifications

Inputs
Two analog thumbsticks with clickable buttons (L3/R3)
One mechanical D-pad
ABXY face buttons
Two triggers (L2/R2)
Two bumpers (L1/R1)
Two programmable multifunction buttons (M1/M2)
Menu and Options buttons (labelled Start and Select in some games)
Share button (requires Razer Nexus)
Ports
USB-C plug for phone connection
USB-C port for passthrough charging only
Charging indicator light
Dimensions
Height: 47mm
Width: 220mm
Depth: 117mm
Weight: 284g
Compatibility
Android™ 9 (Pie) or higher is required for full functionality
Samsung Galaxy S9/S9+/S10/S10+/S20 Series/ S21 Series/S22 Series/Note 8/Note 9/Note 10/Note 10+
Google Pixel 2/2 XL/3/3XL/4/4XL/ 5 Series/ 6 Series
Razer Phone 1 and Razer Phone 2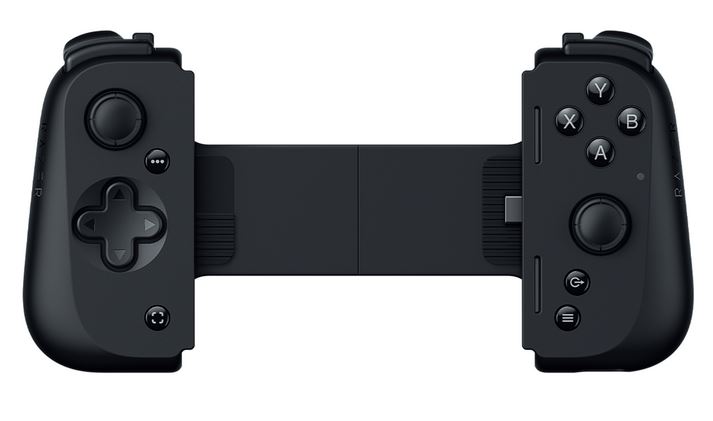 In terms of cost, the Kishi V2 retails for $169.95AUD and like all products from this is well-presented and packed from Razer.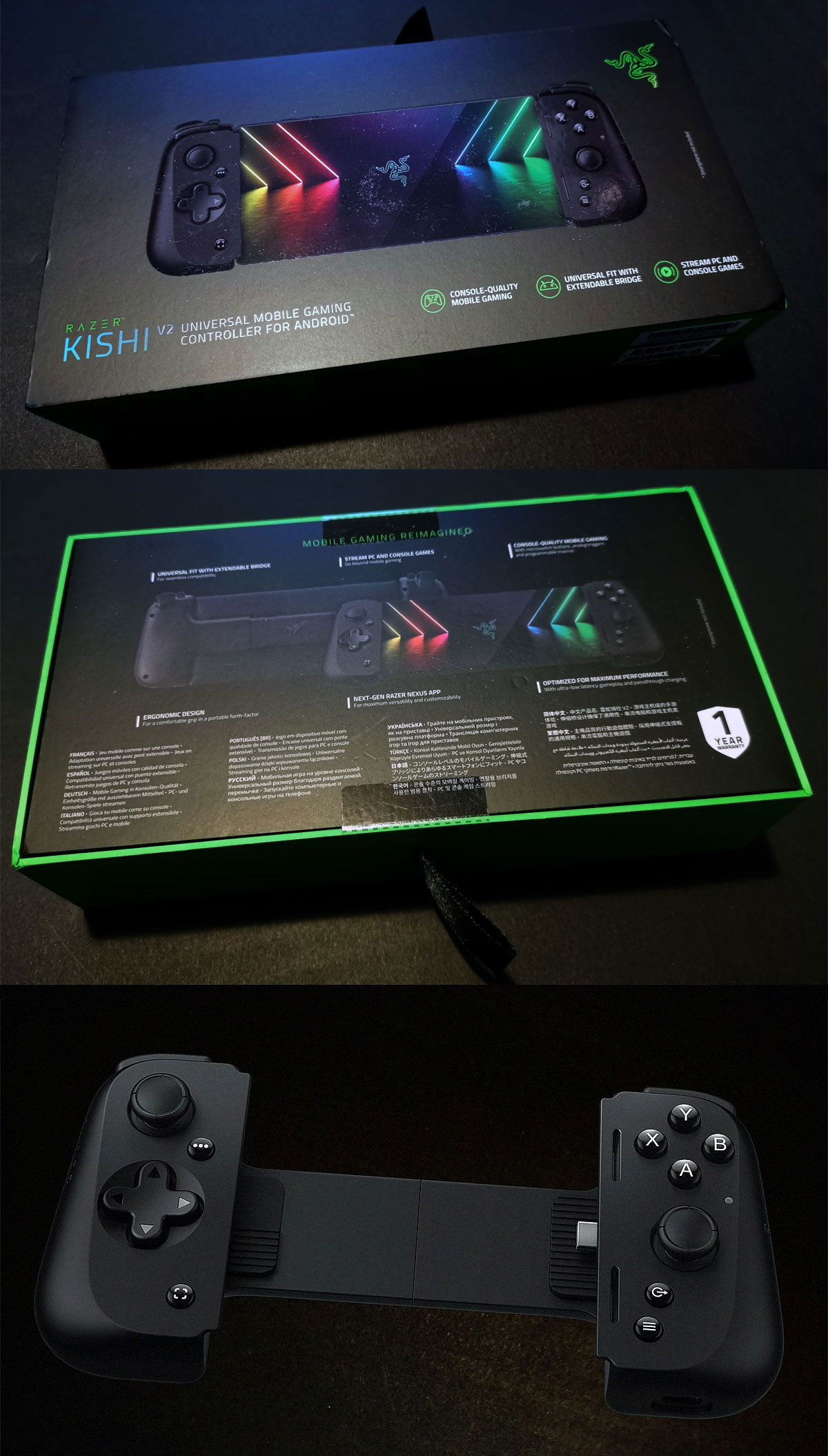 Design-wise, the Razer Kishi V2 mimics a console controller perfectly and does have parallels to the Xbox controller with its responsive buttons, triggers and analog stick layout. Further, the Kishi V2 supports most Android devices, provided they have a USB-C port and unlike Bluetooth controllers, the gamepad connects directly to your smartphone for an unparalleled low latency connection and if your phone is running low on power, you can still continue gaming courtesy of its pass-through charging. As a result, it gives the controller an edge compared to most Bluetooth controllers with this feature. The only slight drawback to the Kishi is that once your phone is out, it does not close fully for more compact storage but thankfully its overall build quality is extremely sturdy.
Besides the overall design of the Kishi V2, another bonus of the controller is that users have access to the Razer Nexus App that gives you a list of compatible games for this controller, including the ability of recording and sharing your gameplay to others courtesy of its share functionality for super quick access. So for those classic runs in Fortnite or Call of Duty Mobile, you can now capture on the go. The only caveat to use this feature is that you need to be running the Nexus app which is also required to re-map the two programmable shoulder buttons. Thankfully the Nexus app is very easy to use.
As the design is adjustable, Razer allow the Kishi to be used with a myriad of phone sizes, including some cases. Once our Samsung phone was installed into the Kishi via the USB-C port, the first thing that I noticed was how lightweight it is at just 284grams for the controller and more importantly, it feels like a console controller. Further, the analog sticks are responsive as is the mechanical D-Pad which makes it perfect for first person shooters and online gaming.  Triggers also work well and for an additional upgrade to your gaming, it features two programmable multifunction buttons.
Charging is done via a USB-C (port located on the side), including a charging indicator, however it does not support USB-C or AUX audio ports which may annoy some users and hey, have they not heard of Bluetooth headsets or earbuds?

Gaming! Gaming works a treat on the Razer Kishi V2 for Android and I really can't fault this aspect, particularly for those looking to transform their smartphones into a console experience. One of my favourite games with the controller was Diablo Immortal which played just like a console and again is far superior than the touch screen. Of course Call of Duty Mobile played like a console game and is so much better than the clunky touch screen as was Dead Cells and GRID Autosport. The end result? Throw the controller in your backpack and whenever you need a console-like experience, just connect your smartphone and presto… gaming just got real!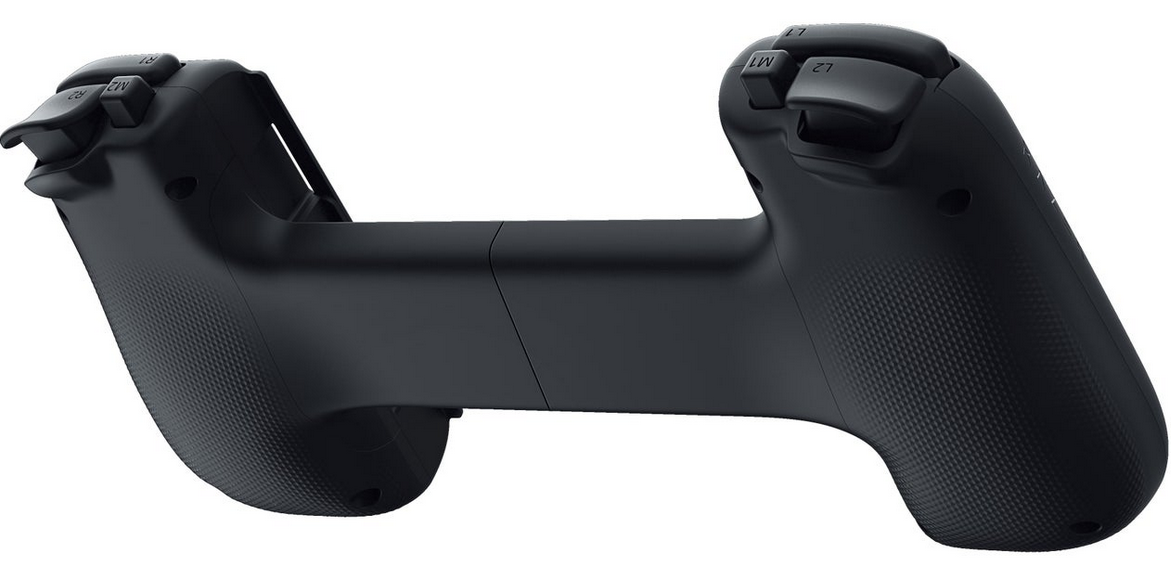 Final Thoughts?
The Razer Kishi V2 for Android is an impressive accessory for Android users and the removal of a Bluetooth connection definitely adds to the overall performance that will be appreciated by gamers because it reduces latency to ensure even faster responsiveness. Best of all, gamers will immediately become comfortable with the controller, especially if you've come from an Xbox environment because everything feels well-placed. The Nexus App works, however does need a little more tweaking to refine the experience but overall, it gives owners of Android phones a true console-like experience.
Mobile gaming upgrade!