PS5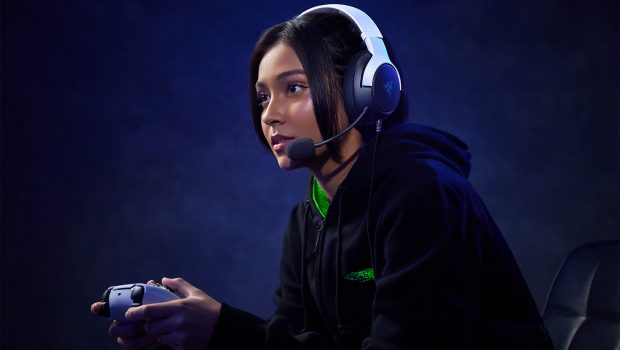 Published on December 2nd, 2021 | by Tony Smith
Razer Kaira X Wired Gaming Headset for PlayStation 5 Review #PS5
Summary: The Razer Kaira X Wired Gaming Headset for PlayStation 5 boasts great value for money and more importantly, outstanding audio!
Conquer on console and beyond with the Razer Kaira X a wired PlayStation 5 headset designed for maximum audio performance and cross-platform compatibility. Armed with cutting-edge drivers and a crystal-clear mic, enjoy competition-ready audio no matter where you game.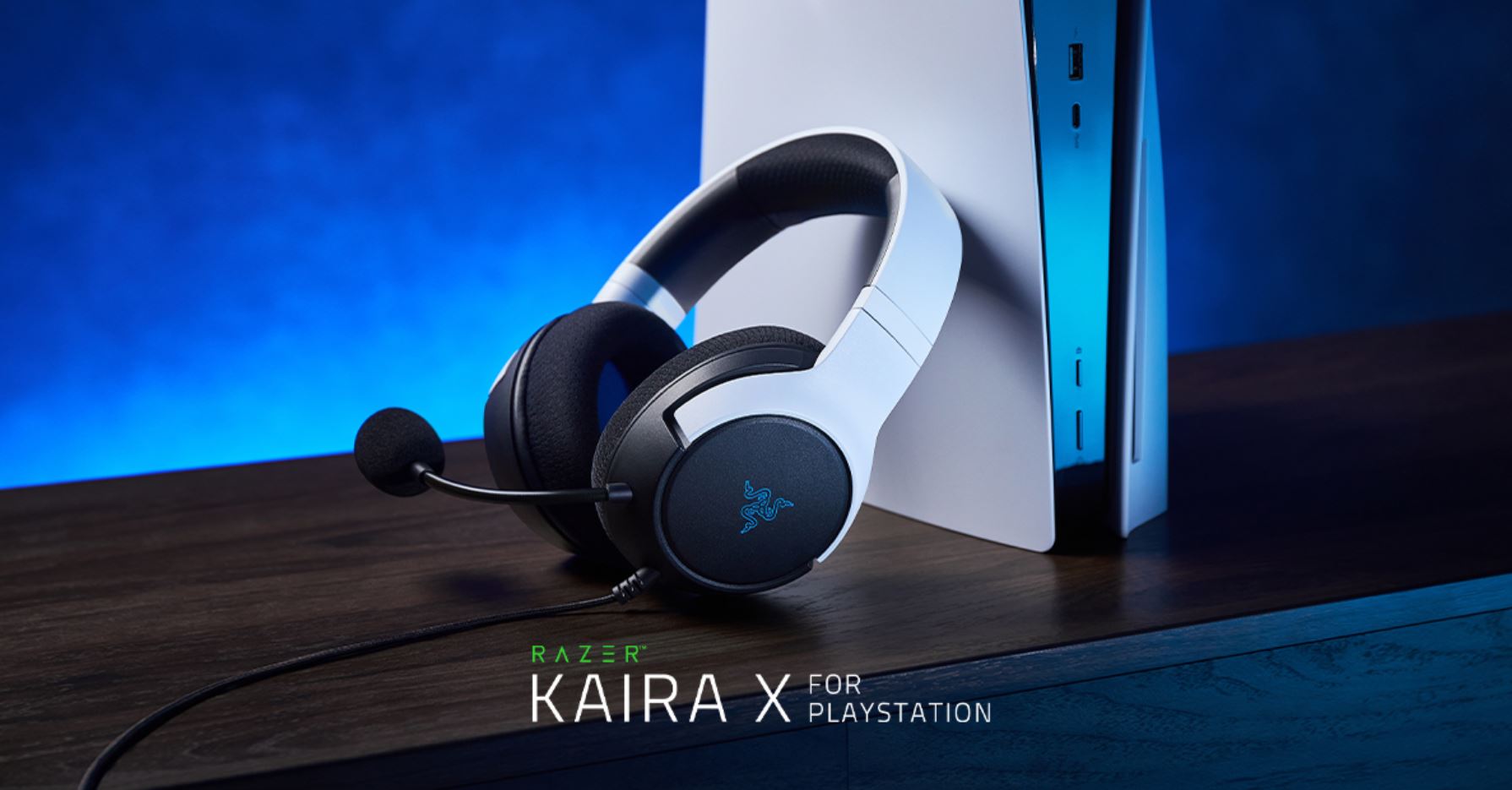 While aimed at the PlayStation (PS5), the new Razer Kaira X Wired Gaming Headset is compatible with the PC, Mac plus other consoles and mobile devices which is exceptional value for money. So, if you're on a budget and looking for a headset to further immerse you into your gaming worlds, this audio unit ticks the right boxes. Further, the aesthetics of his headset screams PS5 and I love the white and black colour with some blue which mimics this next-gen console well.
While it does not support wireless which are generally heavier headsets and require charging that is a moot point for me, connecting it to your PS5 is super easy and just connects into the PlayStation DualSense controller audio port and presto, your gaming sound just levelled up!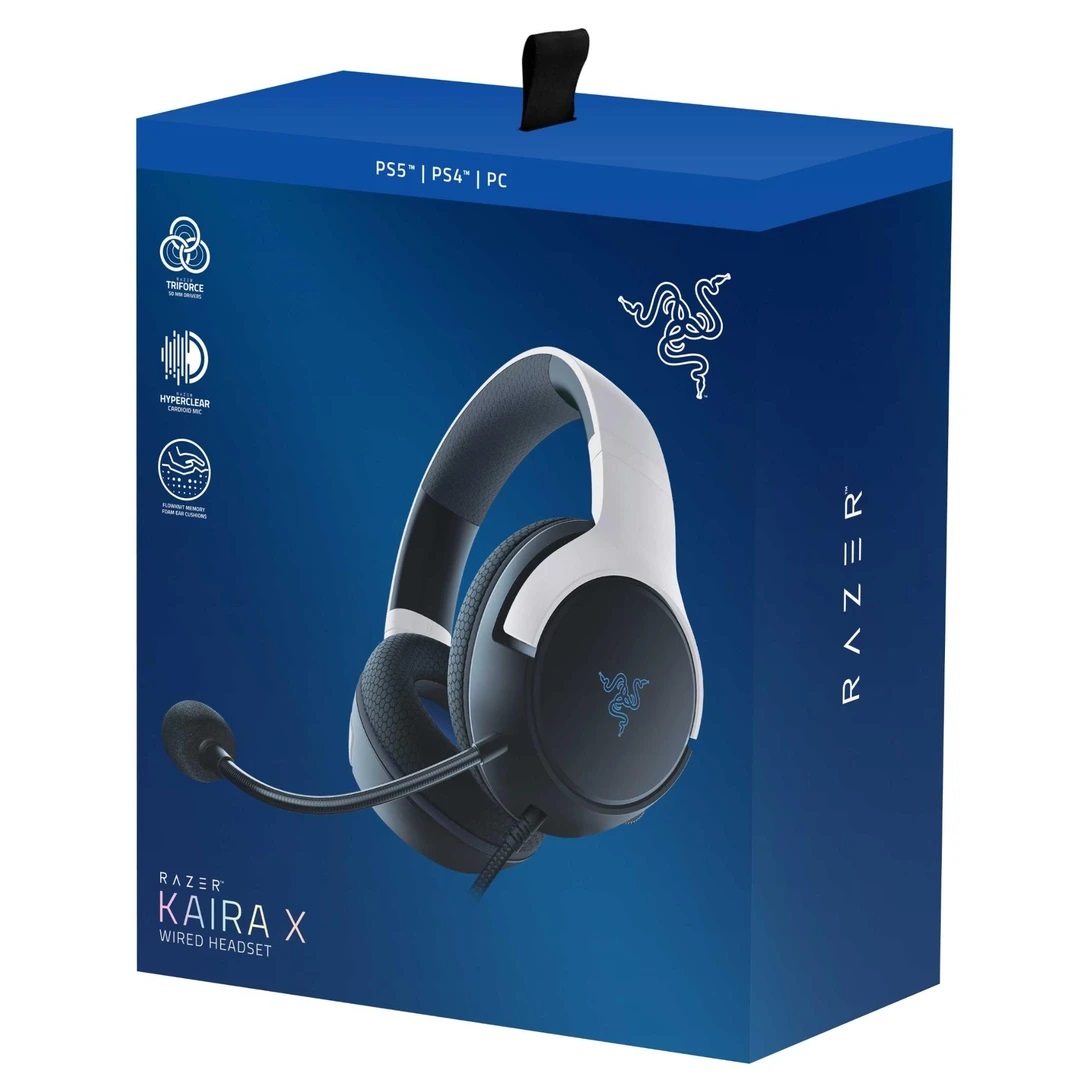 So let's talk about the features!
Like other Razer audio products, this company again puts sound at the forefront courtesy of its Razer TriForce 50mm Drivers which produce clear and loud audio, including impressive lows, mids and highs without distortion. Additionally, the bass on the Kaira X sounds great and titles such as Battlefront 2042 and Marvel's Guardians of the Galaxy is like your own personal blockbuster theatre.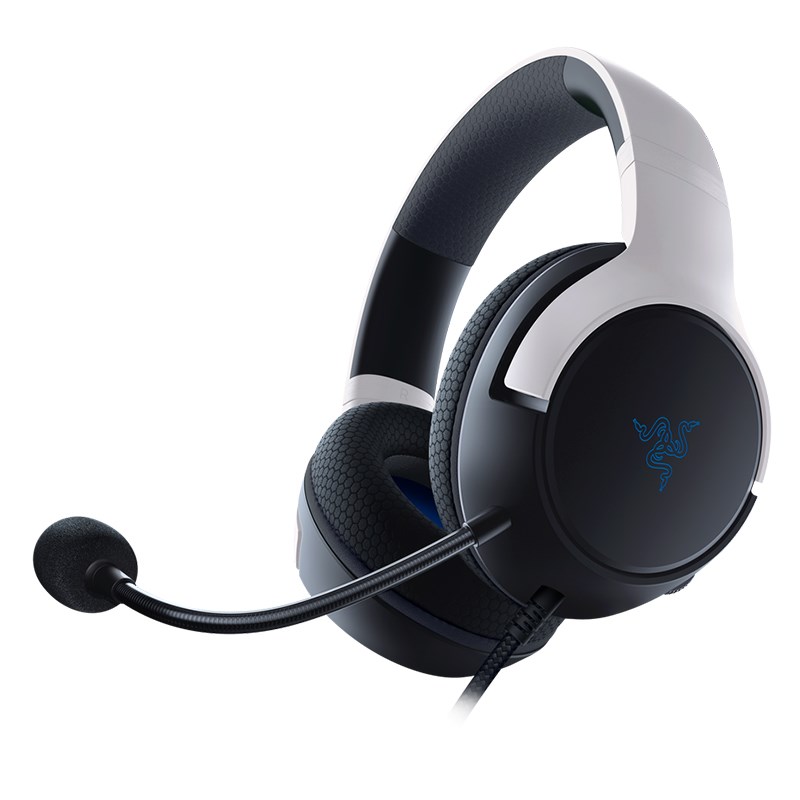 Razer Kaira X Wired Gaming Headset for PlayStation 5 Headphones Specifications
Frequency response: 20 Hz – 20 kHz
Impedance: 32Ω
Sensitivity (@1 kHz): 96 dBSPL/mW
Drivers: 50 mm, with Neodymium magnets
Inner ear cup diameter: Width 45mm / Length 65mm
Oval ear cushions: Designed for full-ear coverage with heat-transfer fabric, perfect for long-wearing comfort
Connection type: Direct to Controller / PC via 3.5mm Connection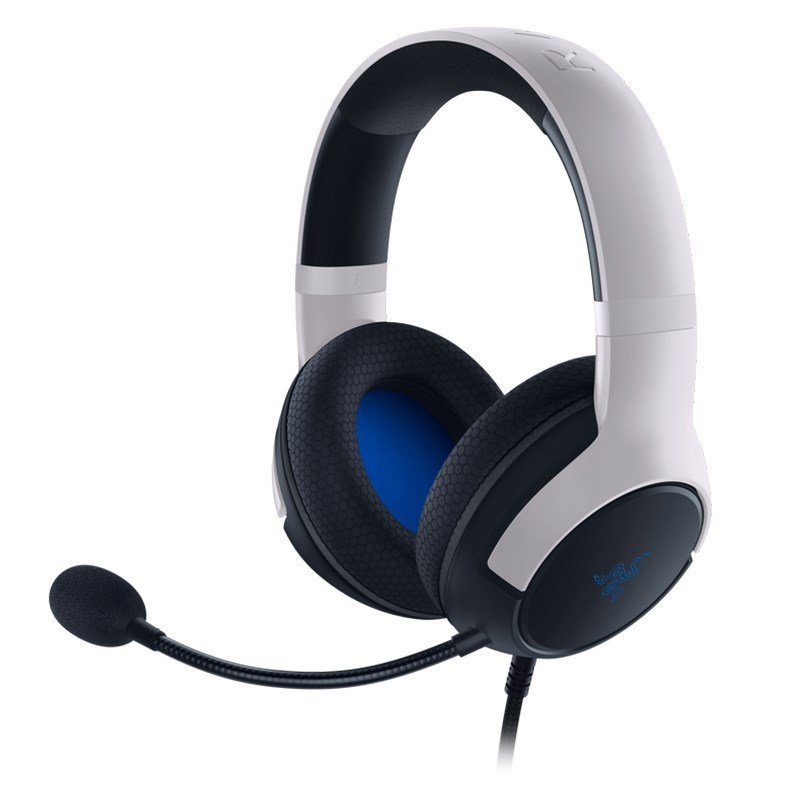 Controlling the volume is via a dial located on the exterior of the right earcup which makes adjusting a breeze, especially when the action starts in your virtual worlds. Of course, it's all about comfort and if a headset is not comfortable, it's like a car with no seats but again Razer deliver comfort with its flowknit memory foam ear cushions that makes it very comfortable to wear which also breathes and helps dissipate hear. Further, the padded headband is adjustable and when combined with the comfortable earcups, it makes wearing this headset a very pleasant gaming experience.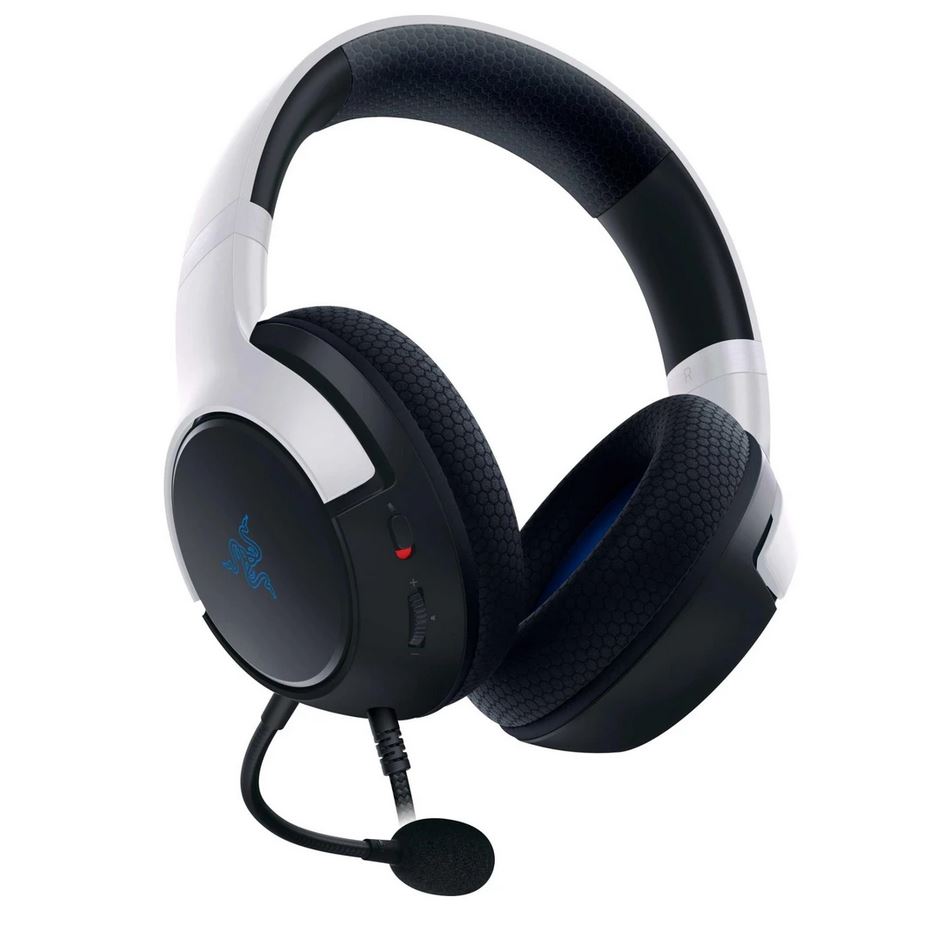 Those that enjoy online multiplayer gaming will be pleased to know that the bendable microphone works a treat and the headset supports Razer's HyperClear Cardioid Mic which focuses on the audio coming directly from your mouth and reduces background sound. If you need to mute the microphone, there is a toggle on the bottom of the left earcup that makes turning your mic on and off a simple task which won't impede on your gaming.
Razer Kaira X Wired Gaming Headset for PlayStation 5 Microphone Specifications
Frequency response: 100 – 10,000 Hz
Signal-to-noise ratio: ≥ 60 dB
Sensitivity (@1 kHz): -42 ± 3 dB
Pick-up pattern: Unidirectional
Final Thoughts?
Whether I was playing games on the PlayStation 5, watching Netflix, Disney+ or listening to music, the Razer Kaira X Wired Gaming Headset delivered a very enjoyable and immersive experience with decent quality from its comfort to the way it produces clear audio. I also love its design, especially its PS5 aesthetics that matches this console perfectly and best of all, it doesn't break the bank at around $100AUD (December 2021)!
Recommended!
Headset Details
Brand:Razer
Model Number: Kaira X Wired Gaming Headset for PlayStation 5
Model: RZ04-03970200
SKU: 529610