Hardware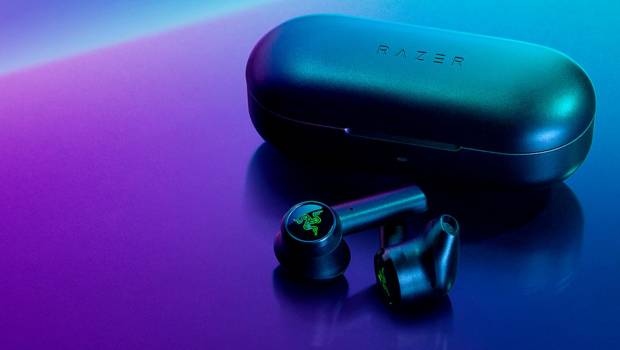 Published on March 28th, 2020 | by Adrian Gunning
Razer Hammerhead True Wireless Earbuds Review
Summary: The Razer Hammerhead Earbuds offer an affordably priced product that definitely gives its competitors a run for their money!
Razer have joined the "true wireless" brigade with their Hammerhead Bluetooth earbuds that gives users a more affordable option to the sometimes heavily overpriced products from Apple or Bose. Given that, Razer is associated with gaming and this product is definitely targeting the gamer and come with an RRP of just $167.95AUD (April 2020). So what do you get for $167.95?
You get a pair of stylish and comfortable black earbuds with 13mm drivers and a frequency response of 20Hz – 20Khz which produces crisp clear audio. The earbuds also channel those Razer aesthetics quite well, particularly with their logo branded proudly on this wireless audio device for all to see.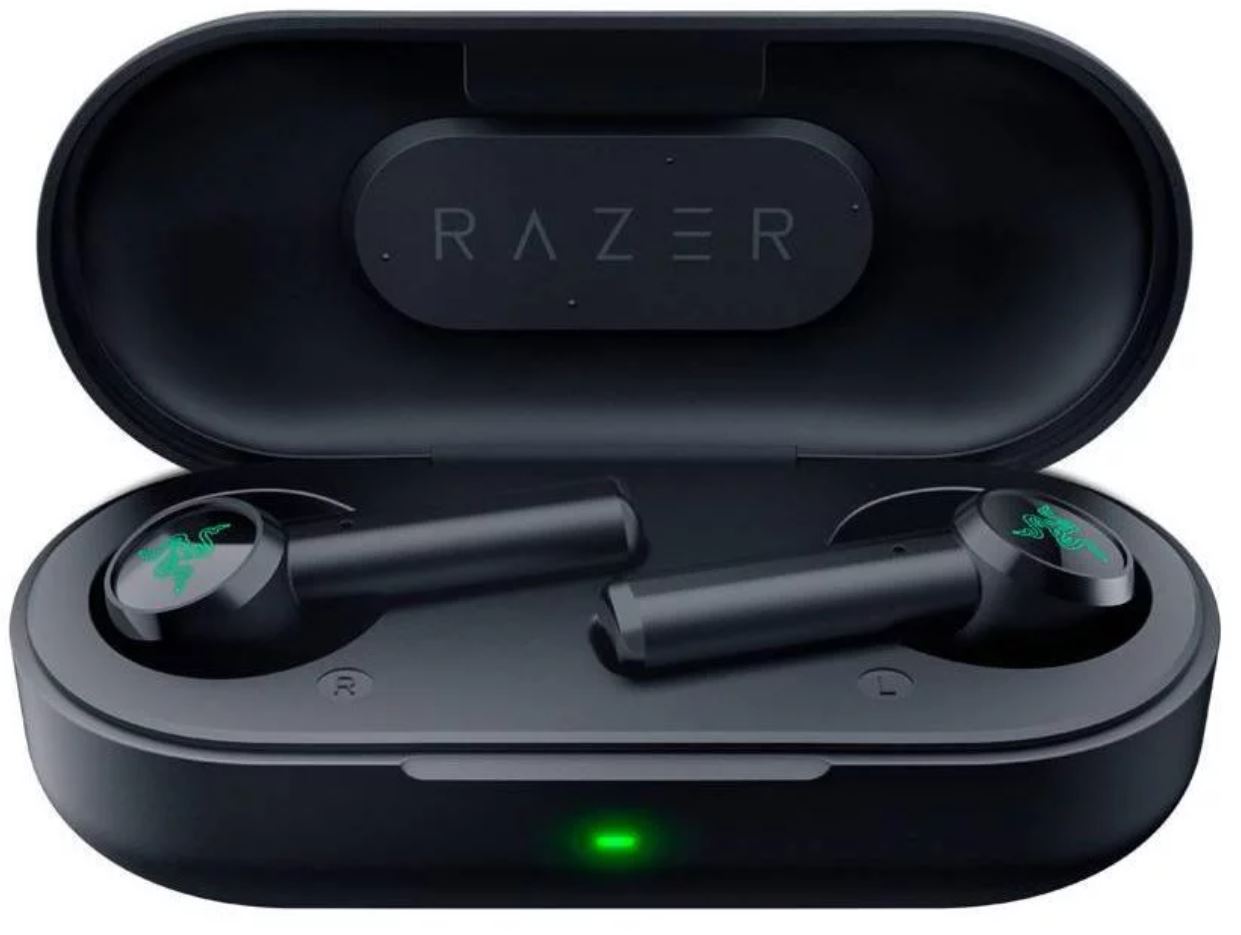 The earbuds also come with a very cool case that serves as a holder plus a charger for the Hammerheads and if they are completely flat, it takes about 1 1/2 hours to fully charge them. With that said, the case gives an additional 13 hours of charge and the earbuds should last up to 3-hours.
However this is dependent on some factors like distance to your Bluetooth device (up to 10m) and if you are taking calls on it or how much continuous audio is going to it. Furthermore it's great that the case supports USB-C that is absent on quite a few of it earbud competitors so quicker charging. The case also supports magnets that "magically" pull the earbuds in place which is a nifty feature.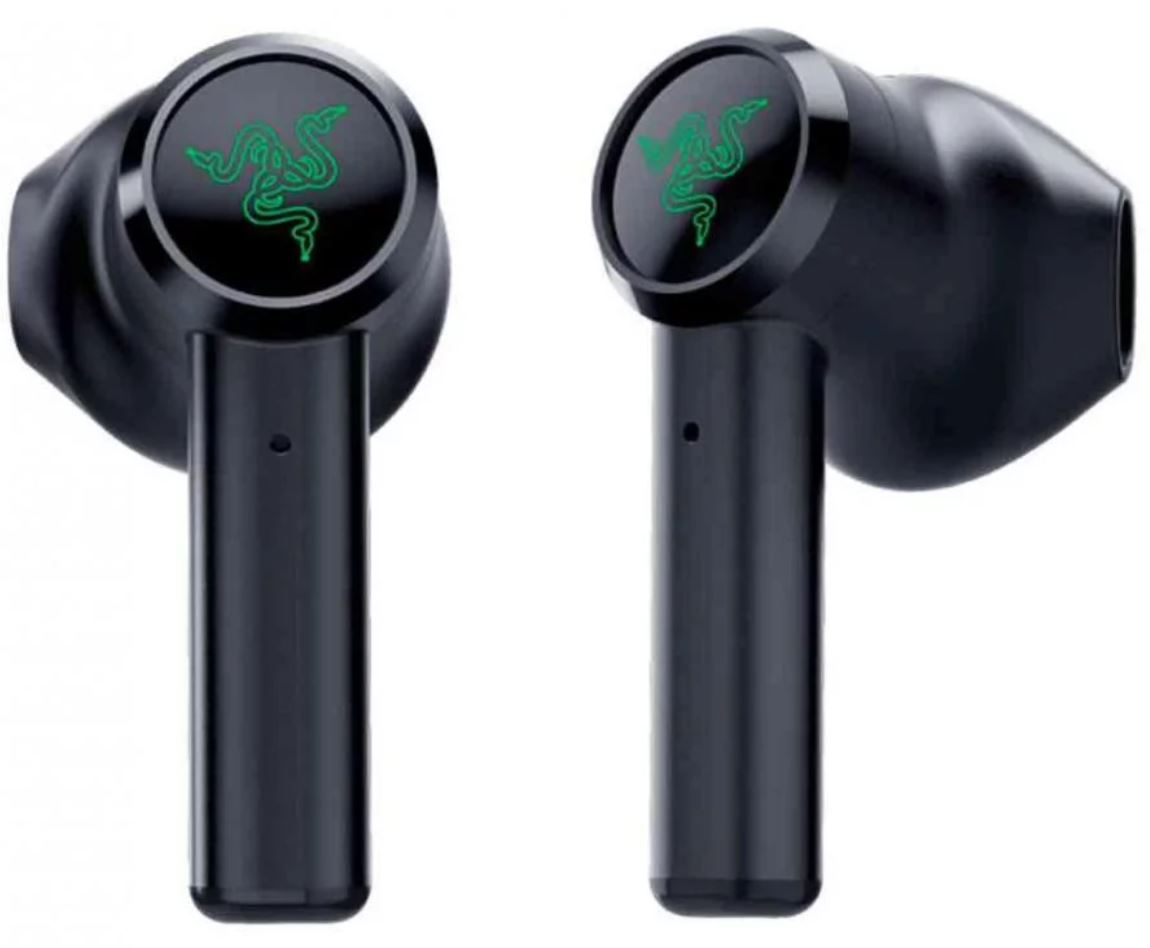 Connecting to your Bluetooth audio device is a breeze and once paired, the Hammerhead allows you to listen whatever audio your is coming from your device which for the most part will probably be on your smartphone. We tested the earbuds on an Android device and had no issues whatsoever with connectivity or dropouts.
I listened to audiobooks, music from Deezer, played games and even binged a few episodes of The Tiger King on Netflix and the wireless experience is well… it's indeed true wireless with good audio.  Bass was a little on the lower side which was more noticeable on some of the heavier music and with some games.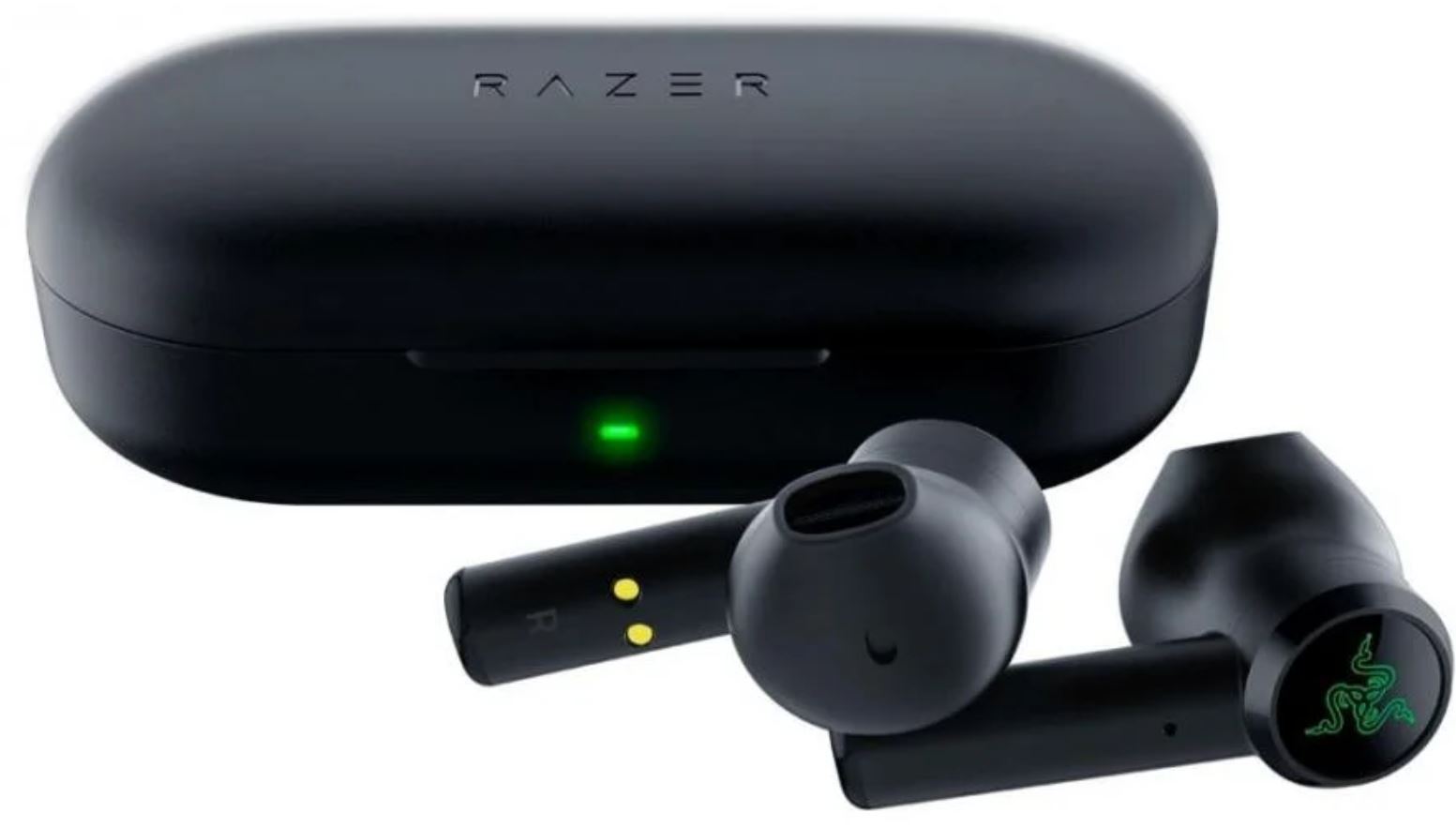 I also found the Hammerhead earbuds quite comfortable to use and very lightweight. While that don't offer noise cancellation, they did do a good job of blocking outside sound and noises but still allowed you to hear what was going on around you.
Controlling the earbuds is through the touch controls (tap tap tap) that allow you to easily skip tracks, adjust volume and answer calls. There is an accompanying app from Razer that gives you more control over the audio, including firmware updates. In terms of the microphone, we had no issues at all, including the people who called us or when we called them. All in all, these earbuds hit the right audio spot for both gamers and non-gamers on the go!
Final Thoughts?
The Razer Hammerhead earbuds are an affordably priced audio device which deliver good audio, excellent wireless connectivity and more importantly, they look darn cool as well! Oh… they also work a treat on our PlayStation 4 thanks to its Bluetooth connectivity!
Check em out!