Hardware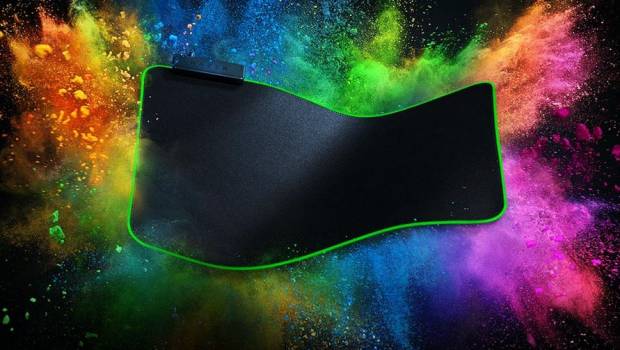 Published on May 2nd, 2018 | by Tony Smith
Razer Goliathus Chroma Soft Gaming Mouse Mat Review
Summary: Razer Goliathus Chroma Soft Gaming Mouse Mat offers 16.8 million lights for some impressive effects and a smooth surface for your mouse to slide.
It's amazing how far the humble mouse has evolved since its creation in 1964 by inventor Douglas C. Engelbart (this is today's fun fact) and needless to say, it's influenced all facets of computer usage. Then you have the mouse pad or mat and I don't think even Douglas C. Engelbart would have imagined the choice available to consumers in 2018 such as wireless charging, interactive lights and a variety of different textures to increase performance.
This is where Razer's Goliathus Chroma Mouse Mat comes into play that offers Chroma technology and a smooth cloth surface for increased accuracy while using your gaming mouse. Obviously the main selling point of the Goliathus is its Chroma technology that basically gives you access to over 16.8 million different lights on the border of this mouse mat which actually interacts with the user.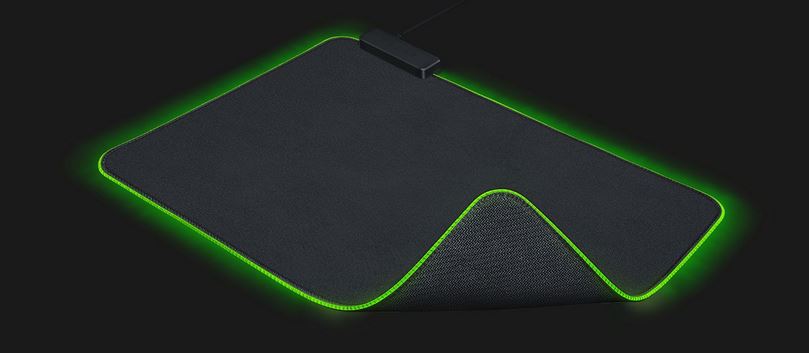 By installing the Chroma software from Razer which is available via a download, this allows you to tweak the lights on the Goliathus Chroma Mouse Mat and create a plethora of special effects which look quite cool! So whether you want a subtle coloured wave of lights, a heartbeat effect or if you fire a certain weapon in a game, this will influence the lights on the product. If you have other Chroma devices installed like a keyboard and/or mouse, you can even link them all up to create some impressive gaming effects… it's like having your own virtual lightshow!
To purchase, the Goliathus Chroma Mouse Mat retails for 59.95 AUD (May 2018) and it comes well packed from Razer. Out of its packaging, the first thing that I noticed was its design and professional build which will hopefully make this last. Furthermore, its developers include everything you need to quickly get this product up and running. The installation is basically connect the USB cable (2.1 metres) of the Goliathus Chroma Mouse Mat into your PC and then download the Chroma software from Razer's website. The only additional setup that is needed by the user is fine-tuning the light configurations for the mouse pad.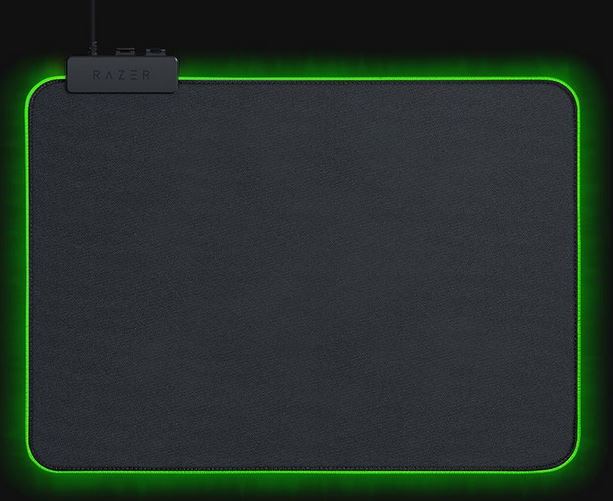 As this is a gaming mouse pad, Razer have included a rubber base to ensure that it does not slip when the action heats up on the battlefield and it's also quite a good size as well at 255 mm (Length) X 355 mm  (Width) X 3 mm (Height). Given that, this mouse pad is relatively lightweight (230 grms) and the surface of the Goliathus Mouse May is quite smooth which means your gaming mouse will easily be able to glide on the surface with no loss of accuracy. So whether I was playing World of Warcraft, Overwatch or Call of Duty World of War II, the mouse mat worked a treat.
Final Thoughts?
I had a blast using the Goliathus Chroma Mouse Mat and the only difficulty I had which is really a moot point is trying to choose a colour combination because there are way too many… which of course is great! The Goliathus  is also ideal for online games like World of Warcraft and Paladins which adds to the overall gaming experience as the pad becomes more than just a static product but rather, it becomes a dynamic one. So if you're looking to take your mouse pad to the world of Chroma, check out this product from Razer.
For more information, please visit https://www2.razer.com/au-en/store/razer-goliathus-chroma
Specifications
Powered by Razer Chroma™ lighting with 16.8 million customizable color options
Micro-textured surface balanced for speed and control
Razer Synapse 3 (Beta) enabled
Non-slip rubber base
Cable catch
Approximate size: 255 mm / 10.05 in (Length) X 355 mm / 13.99 in (Width) X 3 mm / 0.12 in (Height)
Approximate weight (excluding cable): 230 g / 0.51 lbs
Cable length: 2.1 m / 6.89 ft