Hardware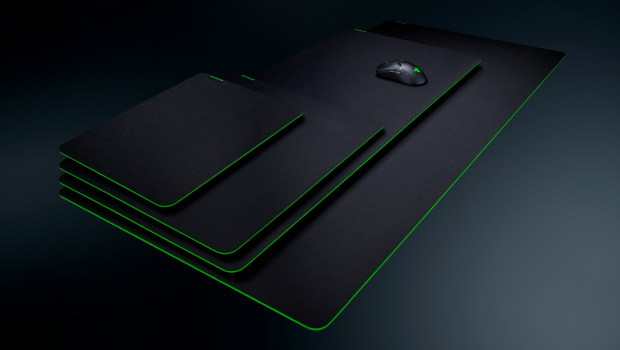 Published on May 27th, 2020 | by Andrew Bistak
Razer Gigantus V2 – go big or go home
Razer, the world's leading lifestyle brand for gamers, today announced the introduction of the Gigantus V2 mouse mat.
The Razer Gigantus V2 is the latest addition to Razer's mouse mat family, featuring an upgraded surface with a higher thread count weave for the perfect balance between speed and control, and an improved, non-slip rubber backing for comfort. Tested by Team Razer's esports athletes, the Gigantus V2 is available in four sizes up to a massive 3XL for full desk coverage.
The Gigantus V2 comes in a stylish all-black finish, with a cool, minimal Razer tag in one corner, providing the perfect surface for big mouse sweeps while looking good, too.
Based on a thick, high-density rubber foam backing, topped with a textured micro-weave cloth surface for accurate, reliable mouse tracking, the Gigantus V2 is available in the following sizes:
M (360 x 275 x 3mm)
L (450 x 400 x 3mm)
XXL (940 x 410 x 4mm)
3XL (1,200 x 550 x 4mm)
For more information on the new Gigantus V2, please visit www.razer.com/gaming-mouse-mats/razer-gigantus-v2.
Gamers can also customise their Gigantus V2 through Razer Customs, which allows them to truly personalise their mats with texts, colours, patterns and icons of their choice. For those who want to show their love to their favorite game or gaming influencer, Razer Customs offers an ever-growing collection of licensed prints from Blizzard, Microsoft, and other triple-A game publisher partners to choose from, as well as exclusive designs by popular streamers and esports teams.
Learn more about Razer Customs here: http://www.razer.com/customs/create
WHERE: Gigantus V2: Available at Razer.com and authorised resellers
Gigantus V2 x Razer Customs Mats: Razer.com exclusive (US & Europe)
PRICE:            
Razer Gigantus V2
Razer Customs
M
260x275x3mm
14.18×10.84×0.12in
$9.99USD/€11.99
+ $10 USD/€10
L
450x400x3mm
17.73×15.76×0.12in
$14.99USD/€19.99
+ $10 USD/€10
XXL
940x410x4mm
37.04×16.15×0.16in
$29.99USD/€39.99
+ $10 USD/€10
3XL
1,200x550x4mm
47.28×21.67×0.16in
$49.99USD/€59.99
-NA-