Hardware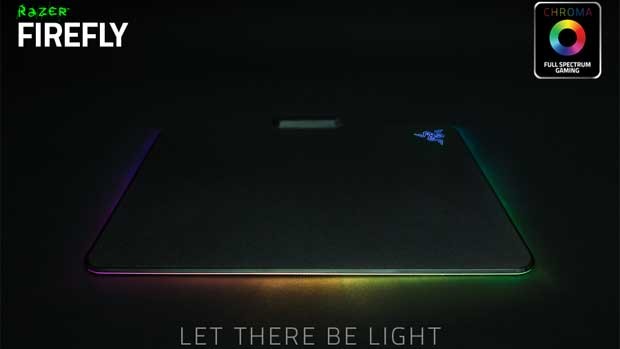 Published on August 3rd, 2015 | by Tony Smith
Razer Firefly Review
Summary: The Razer Firefly is pure indulgent gaming that really takes your mouse pad to a totally new level of 16.8 million colours!
First there was the mouse pad, then there was the gaming mouse pad and now there's the Razer Firefly which is a micro-textured gaming pad that also boasts chroma lighting with 16.8 million customisable colour options. That's right, by connecting the Firefly to your USB port and then installing the software for the mouse pad, your whole world of gaming just got a lot brighter and it even supports cool pre-set patterns like breathing or wave.
Technical Specifications
Micro-textured finish for balanced gameplay
Optimized surface coating for highly responsive tracking
Chroma customizable lighting
Inter-device color synchronization Coming soon: Reactive and wave
Non-slip rubber base
Razer Synapse enabled (for Chroma customizable lighting)
Gold-plated, USB connector (to power the Chroma customizable lighting)
2.13 m / 7 ft lightweight, braided fiber cable
Approximate size: 355 mm / 13.98 " (Length) x 255 mm / 10.04 " (Width) x 4 mm / 0.16 " (Height)
Approximate weight: 380 g / 0.84 lbs
Compared to traditional gaming mousepads, the Firefly is definitely heavier and that's because of its large design (35.5mm x 25.5mm) which has all its components underneath to make glow and considering it's just 4mm in height, Razer have done an exceptional job considering the amount of LED's it uses. The cable is also a single braided cable that not only feels sturdy but measures at over 2 metres in length.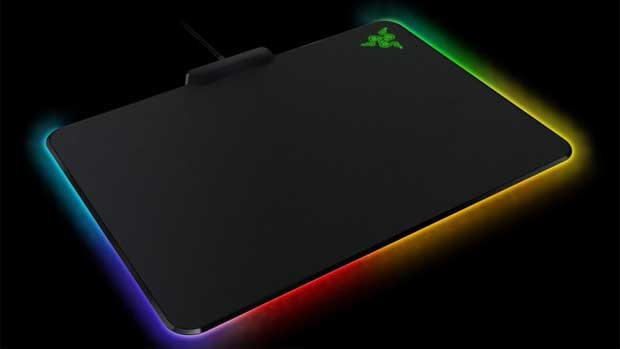 Furthermore, the surface of the mouse pad is quite smooth and thanks to its micro-texture finish, my mouse easily glided over the surface with no issues whatsoever. It also has a non-slip rubber base so when the action heats up, you can rest assured that this product won't move around.
So while I played Starcraft 2 and Call of Duty on the Firefly, gaming felt right and even though it's slightly higher than traditional gaming mouse pads, it was actually a moot point. So did it improve my gaming? Probably not but it definitely made my gaming desk an awesome place to be!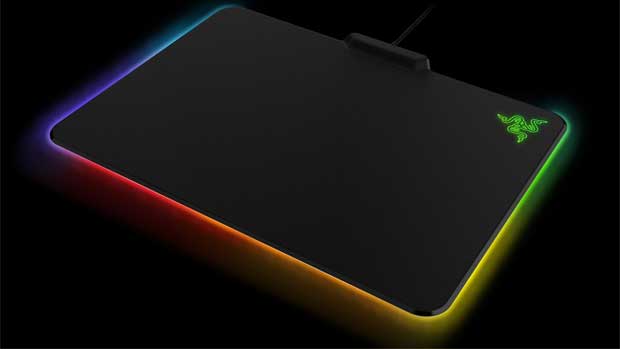 In order to use the features of the Firefly, you need to have Windows XP, (it also supports Windows 10) or Mac OS X and higher plus a spare USB port. If you own other chroma devices from Razer, you can even sync the Firefly to these devices which really creates this otherworldly experience as your mouse, keyboard and mousepad become one.
The software for the Firefly which needs to be downloaded is very easy to use and allows you to create your own profiles or even choose one of the pre-included effects like Spectrum Cycling or Reactive. You need around 100MB of spare space on your hard drive as well.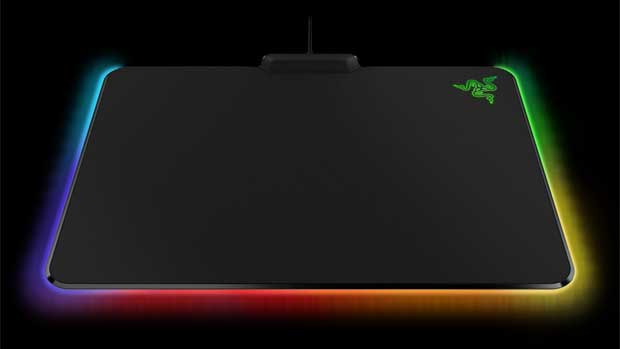 You can also tweak the brightness of the product from dim to bright, depending on preference. For lighting, the sides and the bottom of the Firefly light up (total of three sides) which does look amazing in a darkened room. Even in a room with light, it still looks like quite impressive.
Final Thoughts?
In the end the Razer Firefly is definitely an indulgent product that may not offer gamers that edge needed to improve their gaming but it looks damn cool. Given that, it is a decent gaming mouse pad and I really loved the colour combinations that it can create, especially the breathing effect that makes the Firefly glow.
So if you have a spare $100AUD (Aug 2015) and want to stand out from the crowd or just have one of the coolest mousepads around than the Firefly definitely ticks all those boxes.