Hardware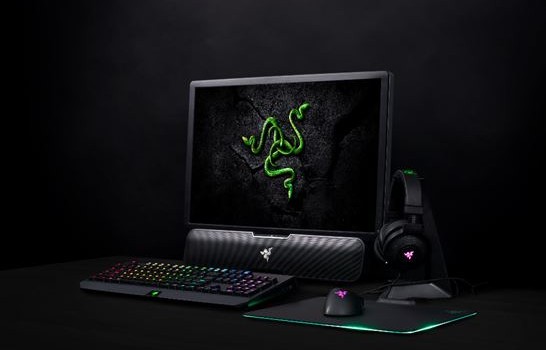 Published on November 5th, 2015 | by admin
RAZER CHROMA WORKSHOP LIGHTS UP YOUR GAME
Workshop allows easy access to lighting options; over 15 games & apps now integrating in-game Chroma lighting
IRVINE, Calif. – Razer™, a world leader in connected devices and software for gamers, today announced Razer Chroma Workshop, a dedicated microsite where all Razer Chroma-enabled game titles, apps and community-created Chroma lighting profiles can be found.
The Razer Chroma Workshop is the one-stop destination to get the most out of the various Chroma devices. With an ever-growing list of games with integrated Chroma Lighting effects, stand-alone Chroma Apps like the Audio Visualizer or retro-game classic Snake and a community driven Marketplace for user-created Chroma profiles, the Chroma Workshop provides thousands of different ways to light up your gaming rig.
Razer Chroma lighting enables developers with 16.8-million color options that can be applied to tutorials, alerts, visualized game information and gameplay on Chroma-enabled devices. Major game engines like Unity 3D & Unreal Engine have Razer Chroma plugins available or in development.
With the latest release of Razer Synapse, games that have Chroma SDK integration will automatically gain access to Chroma lighting across supported devices.
Current Razer Chroma-integrated games include:
• H1Z1® (Daybreak Studios)
• Shroud of the Avatar
• Pixel: ru²
Titles in development include:
• Atlas Reactor
• Neverwinter
• Star Trek Online
• WildStar
• Blade & Soul
• DubWars
• Epsilon
• WARMACHINE: Tactics
• Armored Warfare
• Black Ice
• More to come
Standalone Razer Chroma applications include:
• Snake for Chroma
• Audio Visualizer
• Chroma for Outlook
• Whack-A-Mole for Chroma
• Environmental Awareness Effect
• CS:GO Bomb Timer
• Android Razer Chroma
The Chroma Workshop can be found at: www.razerzone.com/chroma/workshop.
Developers interested in the Chroma SDK may go to: http://developers.razerzone.com/chroma.
Currently supported Razer Chroma devices include the following:
• Razer BlackWidow Chroma
• Razer BlackWidow TE Chroma
• Razer DeathAdder Chroma
• Razer DeathStalker Chroma
• Razer Firefly
• Razer Kraken 7.1 Chroma
• Razer Mamba TE
• Razer Orbweaver Chroma
• Razer Tartarus Chroma