Hardware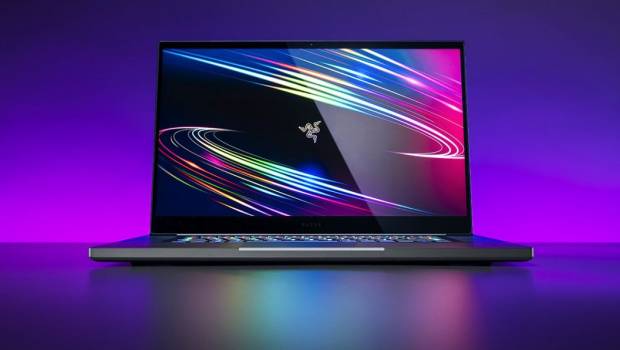 Published on October 28th, 2020 | by James Wright
Razer Blade Pro 17 Review (RZ09-03295*42)
Summary: The Razer Blade Pro 17 is a gaming workhouse, however does come at a cost, including a small hard drive that at times can be a little loud when it's running at full power.
2020 has been a crazy year and with deadly repercussion of the COVID-19 pandemic, trade wars, the craziness of the US elections… normality seems like a distant paradise. However for gaming, it's been an extraordinary year and there's also two new next-gen consoles coming out next month with the PlayStation 5 and the Xbox Series X. But if you're a PC gamer, don't fret because Razer has come to the rescue with their new Razer Blade Pro 17 series.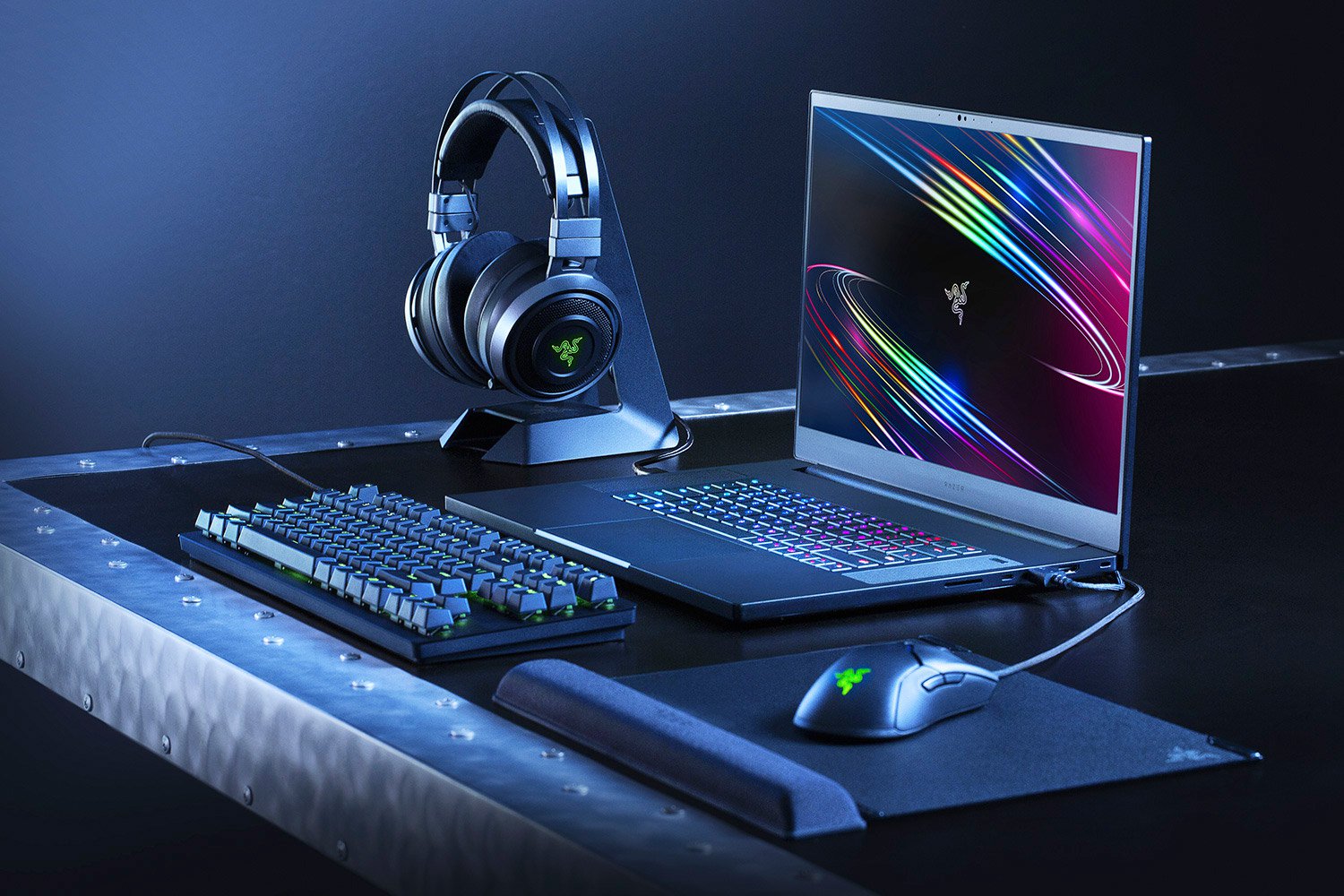 The Razer Blade Pro 17 series comes in three models that start at $2599AUD (October 2020) for the base model (RZ09-03297*42) which comes with a 2.3Ghz-core Intel 7-10875H processor, a Turbo Boost of up to 5.15Ghz plus 16GB of Cache with a NVIDA GeForce RTX 2070 Max-Q and 16GB DDR. The CPU and RAM is the same in all models. The top model (RZ09-0395*63) costs $3799 and it comes with the more powerful GeForce RTX 2080 Max-Q graphics card plus a 4K TFT touch screen display and increases storage to 1TB.
All models include Wi-Fi 6, Bluetooth 5.0, a 720p webcam and stereo speakers with Dolby Atmos support. The only change that I would have made is to include a higher resolution webcam which would be more beneficial for streamers. While you can't upgrade the camera, you could purchase an additional external camera and speaking of improvements, all models can be upgraded to 64GB of RAM and 2TB of storage. Oh, charging is not USB-C but rather a dedicated power adapter.
Like previous Razer laptops, the Razer Blade Pro 17 is an impressively built device that feels well-made and looks the part. It also features Razer's trademark Chroma lighting that gives this black laptop those gamer aesthetics, including the quite noticeable Razer "snake" logo on the front lid. Another highlight is the number of ports on these gaming laptops that includes the following configuration on all three models and yes, it comes with the ultra-fast Thunderbolt 3.
3 x USB3.2 Gen 2 Type-A Ports
2 x USB3.2 Gen 2 Type-C Ports (Shared with Thunderbolt 3 Port)
1 x Thunderbolt 3 Port
1 x RJ45 – 2.5Gb Ethernet
1 x Power Port
1 x HDMI 2.0b
1 x UHS-III SD Card Reader
When it comes to size, the Razer Blade Pro 17 is a little on the larger size physically due to the screen and all three models measure at 19.9mm (h) x 395mm (w) x 260mm (d) with a weight of around 2.75kg. While the Razer Blade Pro 17 almost borders on three kilograms, the creators have actually done a good job at keeping the weight in check. Further to this, ports are well placed on the laptop and the keyboard supports anti-ghosting and the touchpad is quite accurate. Embarrassingly, I had trouble finding the power-button which is located next to the keyboard and its positioning makes sense.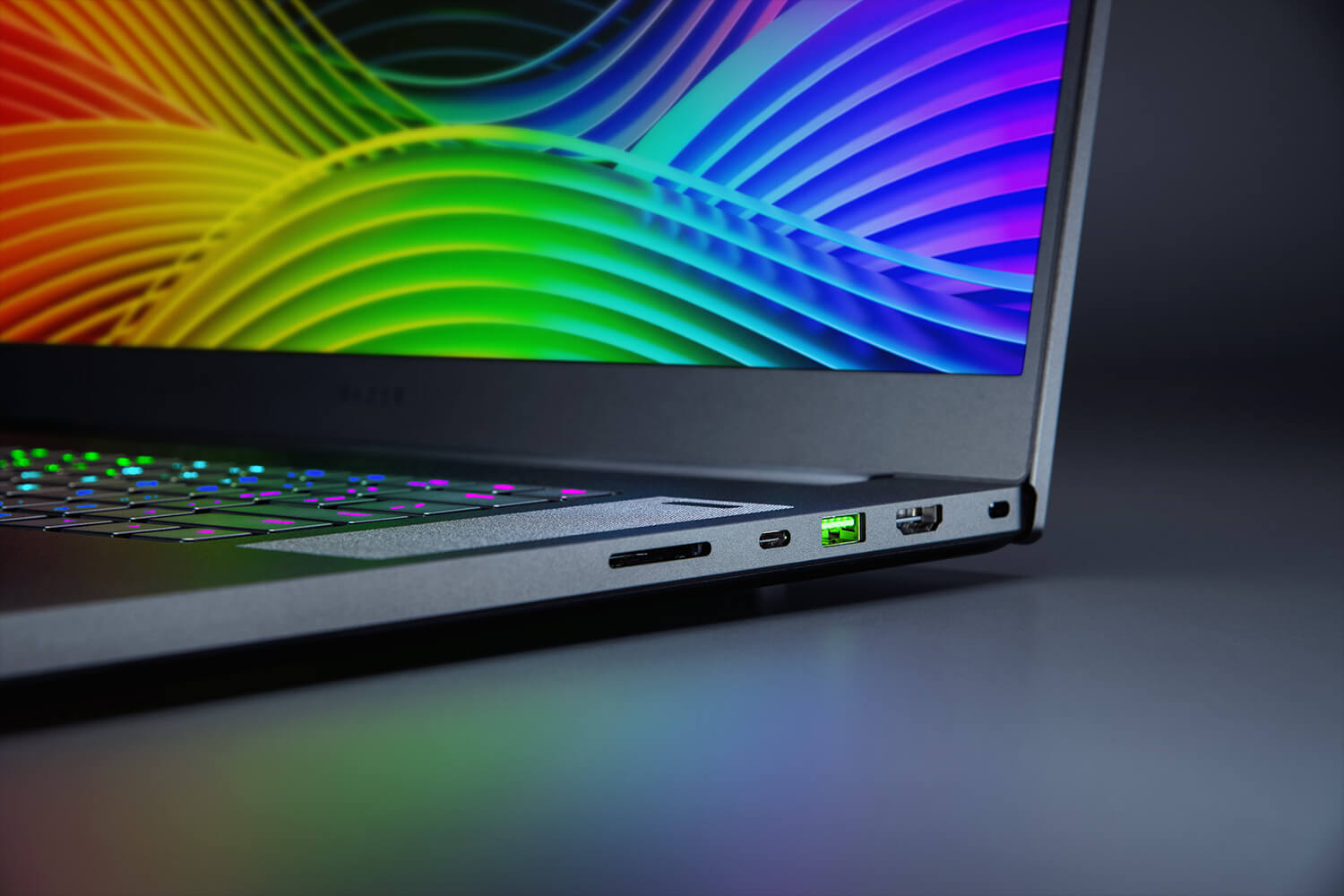 In terms of a review unit, Razer graciously loaned us the middle unit in the series, the RZ09-3295*42 that retails for $3199.99 and the main difference between this and the high-end model is the screen resolution is the same as the base model of 1920 x 1080, whereas the more expensive unit has a fast 120Hz 17.3" TFT touch display with 4K resolution (3840 x 2160) and it comes with a 1TB NVMe SSD, opposed to a 512GB unit. The RZ09-3295*42 also comes with the same graphics card as the high-end model which is a NVIDIA GeForce RTX 2080 Super Max-Q which is perfect for 1080p gaming.
Razer Blade Pro 17 RZ09-3295*42 Specifications
10th Gen Intel® Core™ i7-10875H 8 core (2.3GHz/5.1GHz)
Windows 10 Home
3″ Full HD 300Hz
100% sRGB
0 mm bezel
factory calibrated
NVIDIA® GeForce RTX™ 2080 Super Max-Q
512GB PCIe NVMe
16GB of Dual-Channel (8GB x2) DDR4 2933MHz
Per-key RGB powered by Razer Chroma™
There are some cons with this laptop and given the price, the 512GB NVMe drive is a little on the small size, considering how big games are in today's gaming age. Also, when games start to kick into gear, the fans do get a little loud at times, particularly when the Razer Blade Pro 17 uses all its processing power. If you're using the laptop from battery, it's mileage will vary from anywhere between 2 1/2 to 5 hours which is dependent on heavy CPU and graphics card usage.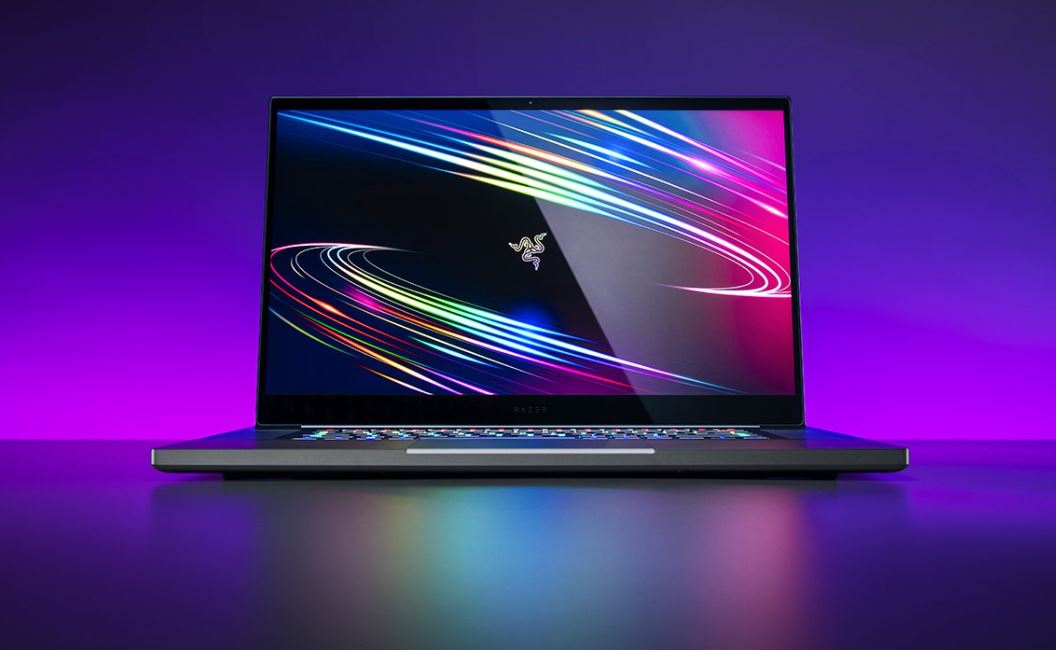 Benchmarks
Before testing out the gaming side of this well, gaming laptop, we tested a few non-gaming benchmarks. The first was PCMark 10 that simulates "real-world" use with the Razer Blade Pro 17 scoring 5298 and Cinebench R15 that calculates the video processing power and scored 1278. Putting perspective on these scores, it firmly makes this gaming laptop a workhorse when it comes to non-gaming tasks and is on par to similar system specification laptops. The last test was 3DMark and for the Sky Diver test, it scored 41,598 and for Fire Strike, 21,001 that make it slightly more powerful than some of its competitors which mirrors its gaming build.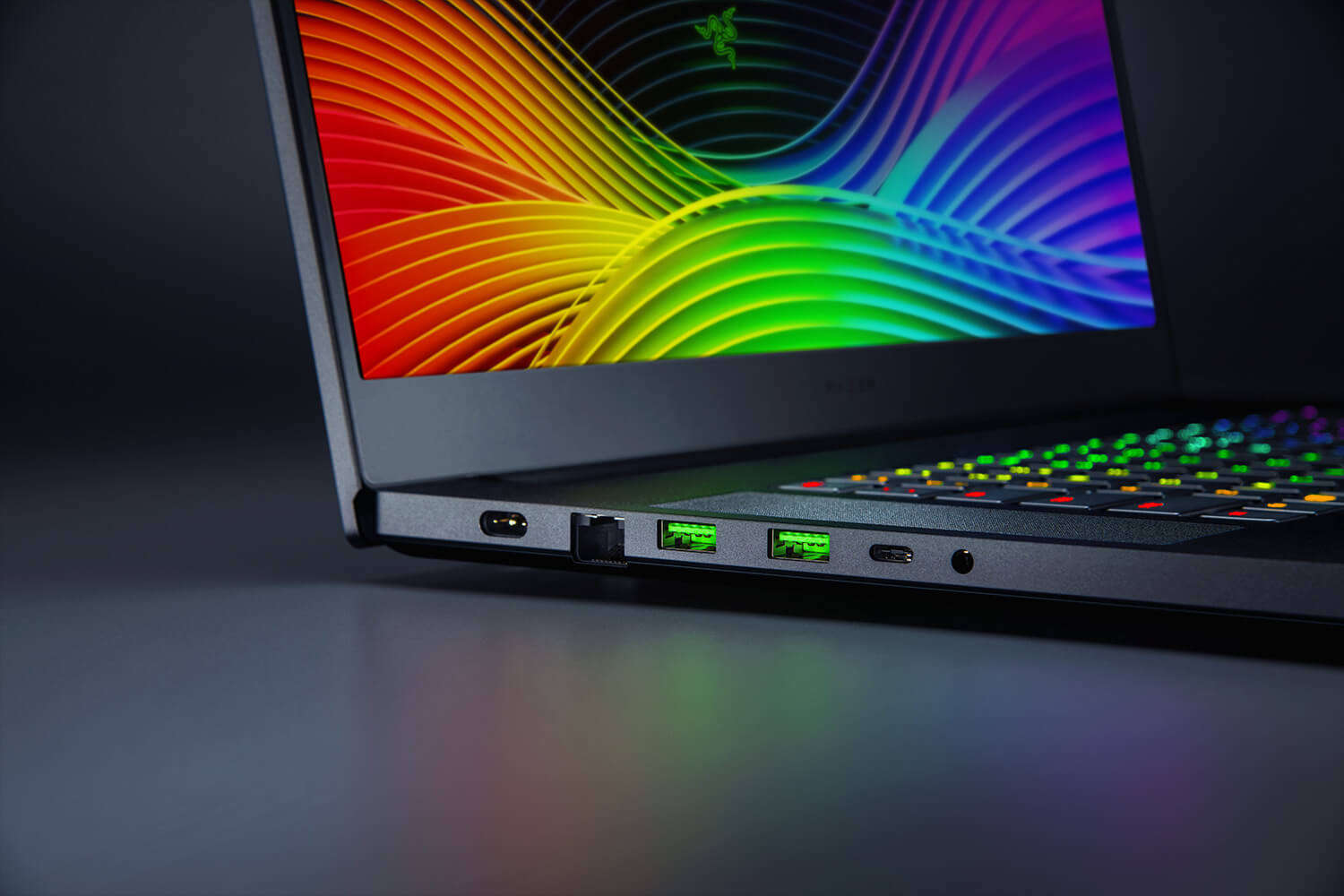 For gaming, the Razer Blade Pro 17 works great in 1080p, even with ultra detail enabled. Far Cry 5 scored 114 frames per second at this resolution with all the detailed turned on and Shadow of the Tomb Raider scored an equally impressive 102 frames per second. Another test was Grand Theft Auto with the review unit scoring 99 frames per second and Fornite averaged at 130. Given its size and portable nature, these are scores are quite decent and when added to the high quality screen, it definitely creates an immersive experience to your gaming.
Adding to the experience is the high quality keypad that works like a treat and while it's not a pure gaming keyboard, it does the job amicably well and is great for gaming on the go. The only addition you would need is an external mouse and although the speakers were stereo, they were loud which produced good levels and deep bass.
Final Thoughts?
If you're looking for a portable gaming rig, the Razer Blade Pro 17 definitely matches this criteria and terms of cost, it is a fair price. If you're stuck with which model to choose, I would definitely lean towards the middle laptop of this series which is the RZ09-03295*42 as it provides more value for money. All in all, another strong gaming laptop from Razer!
Gallery