Hardware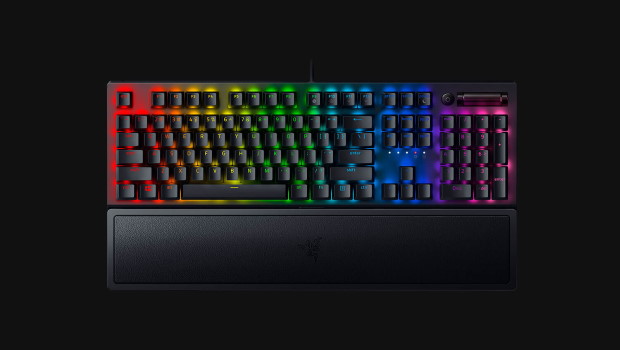 Published on November 9th, 2020 | by Chris O'Connor
Razer BlackWidow V3 (green switches) Keyboard Review
Summary: Whilst not as bright in the RGB department, the wrist rest and multi function roller might just make this a great choice of new keyboard.
I was originally a skeptic about mechanical keyboards, or to put it more accurately, I thought I would hate the constant noise (I'm pretty sure I have Misophonia), but after reviewing the HyperX keyboard sometime ago I found I actually don't mind them.
So when the opportunity to review Razer's BlackWidow V3 (green switches) came up, I thought "yeah, I'd like to know what other options are out there." There are some pretty noticeable differences and I will use the comparisons to frame this review because… well, because I can.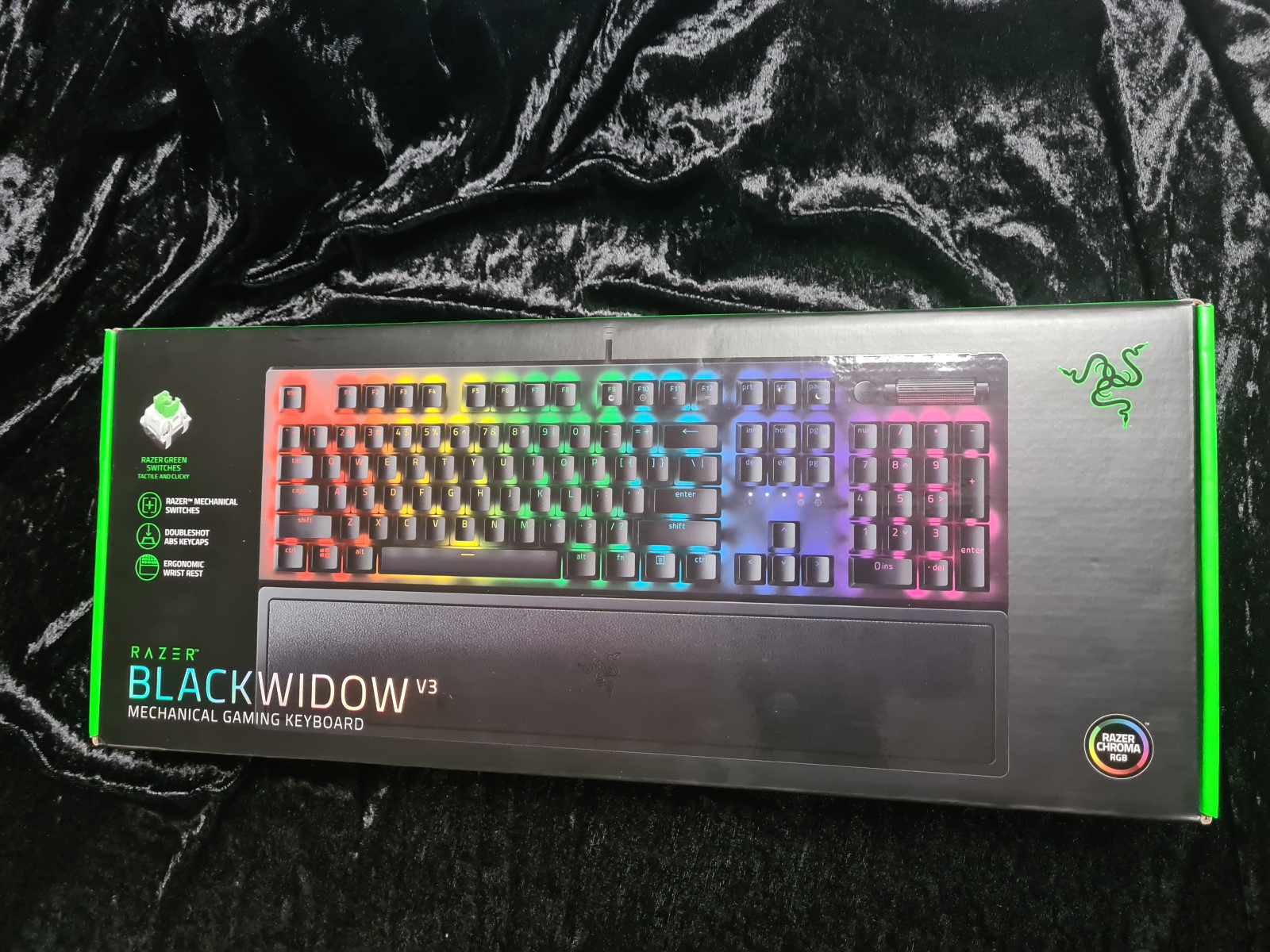 The first big difference is the keyboard frame itself. The HyperX keyboard I reviewed was all aluminium, the Razer BlackWidow V3 is a plastic frame with a metal topframe. The benefit to the top frame being the only part that is metal is that it's the part that will face the most direct contact and it also means the overall weight can be kept down, not a big issue… but for some it might be important.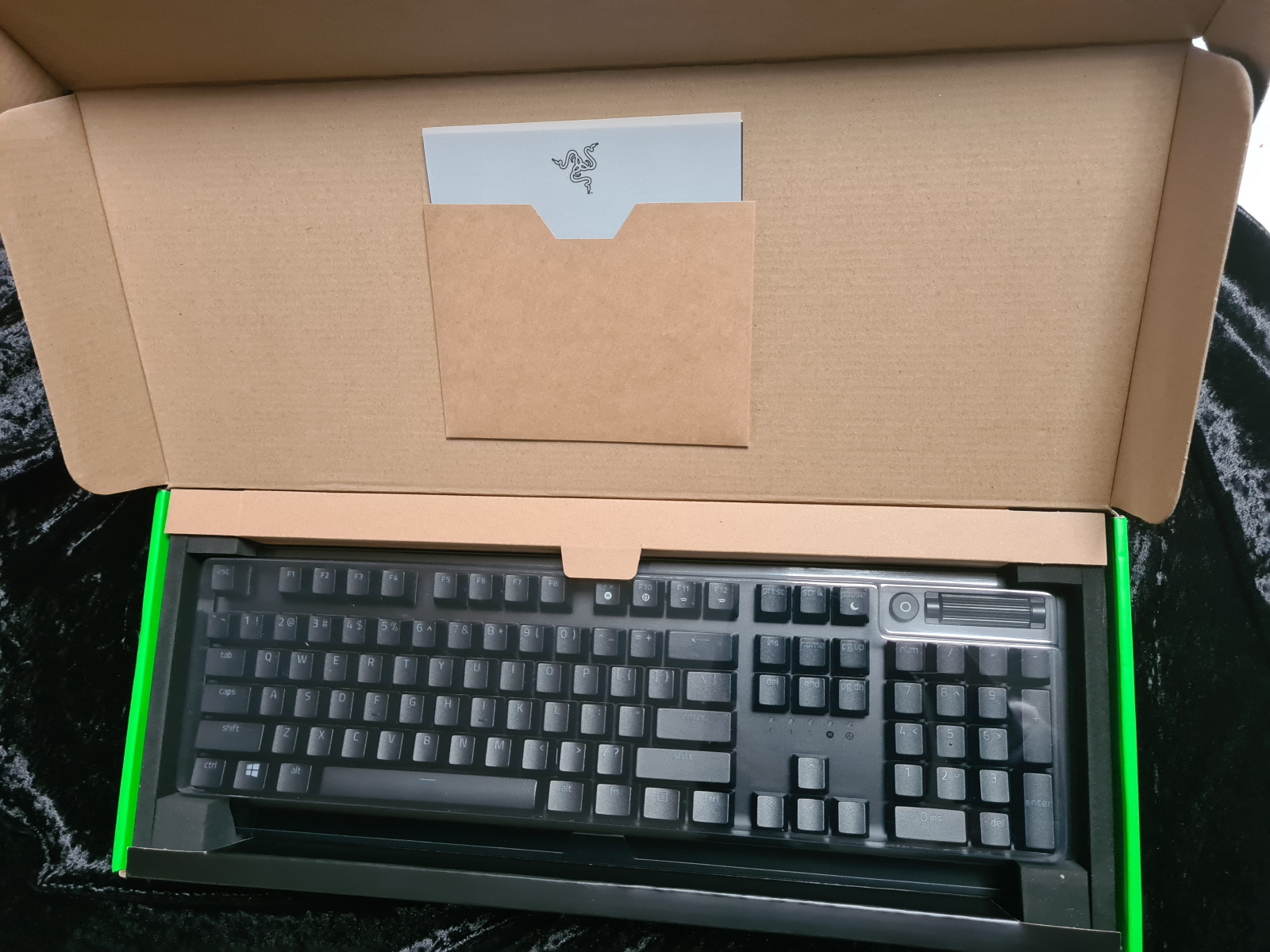 The next difference is in the brightness of the RGB lights. The HyperX keyboard's RGB lighting is bright… super bright, vibrant is an understatement with those lights. Razer BlackWidow V3's RGB lights are more toned down… they are still nice and colourful, but they don't seem like they have the potential to blind you. It should be noted that with both keyboards you can use their apps to adjust brightness, though really with the Razer BlackWidow V3 I have it on maximum brightness and it's not likely to be a distraction at all. The main benefit to the lights being less bright is if you tend to work in a dark environment you might find them less straining on the eyes (though the fact you can turn the brightness down means they could have been brighter at their highest setting and left it to the user to set).
But arguably what makes the Razer BlackWidow V3 stand out from the HyperX is with the multifunction roller wheel and the complimentary wrist rest. The scroll wheel can be set to tweak a number of different things but for me it's my new volume control (which it defaults to, or at least did for me). I have a number of different things that I use my computer for and volume levels are not standardized across any (even just between YouTube clips there can be a big change in volume), I'm rocking an old school Desktop Theater 5.1 DTT2200 audio system and the volume control for that is a dial at the end of a long cable… so unless you have it flat against a desk or something, the whole cable can turn as you try and turn the volume knob. Now I can just give the scroll wheel a flick up or down and be at the volume I want with no fuss.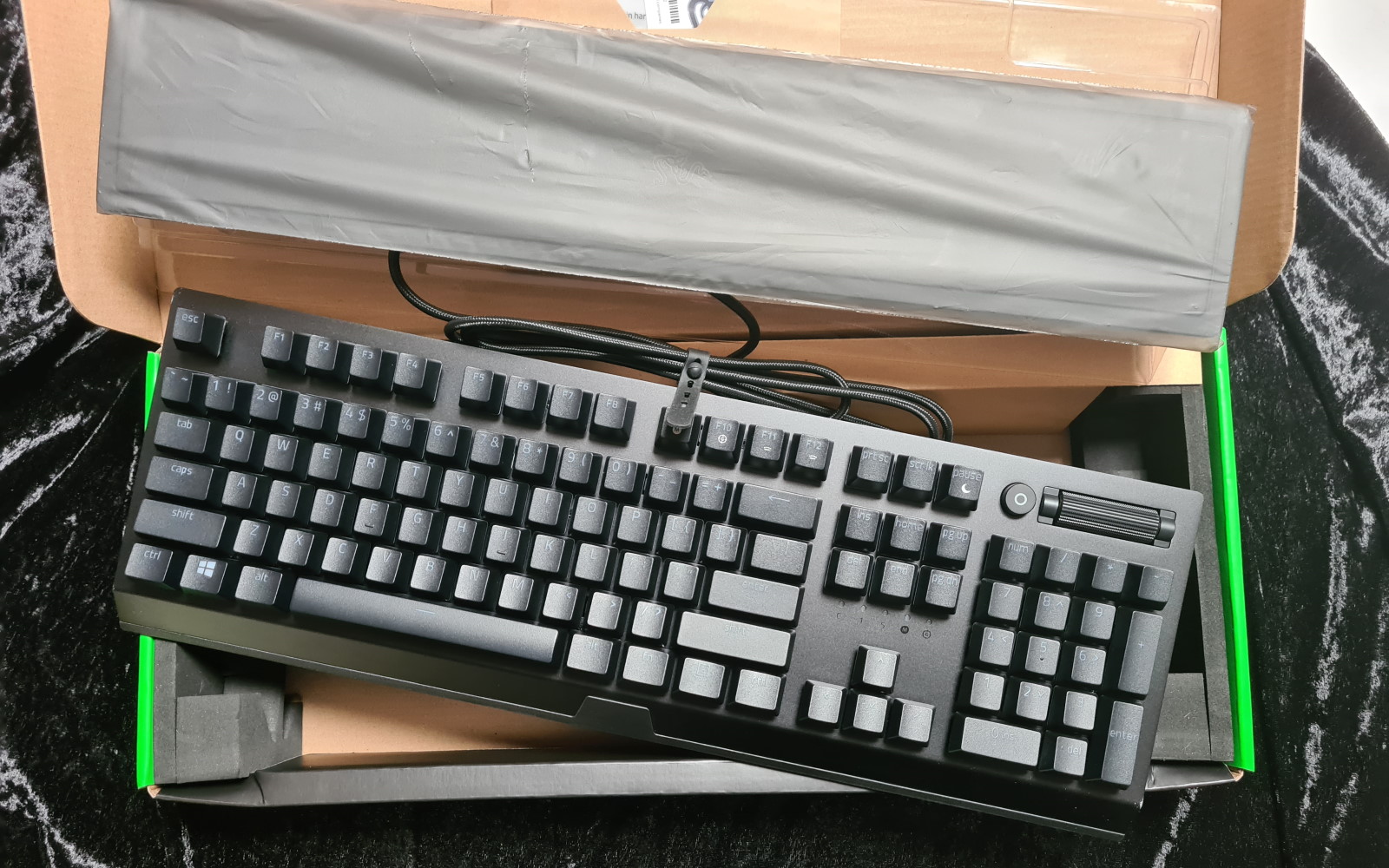 The wrist rest is great because I'd always been curious about them but never got around to buying one. It's a simple construction, basically a wedge shape that you place at the front of the keyboard and it pairs with the shape of the front of the keyboard. It certainly feels like it gives me wrist relief which is awesome. The only two downsides are that it takes up space on my desk that I usually sit my mug of tea on (which is a problem with my desk size not the keyboard/wrist rest) and the fact that it doesn't attach to the keyboard so if one moves, the other doesn't automatically go with it. This might be fixable with some neodimium magnets or something that would allow you to connect them when you want but then take them apart when you want to… but it's not a big deal.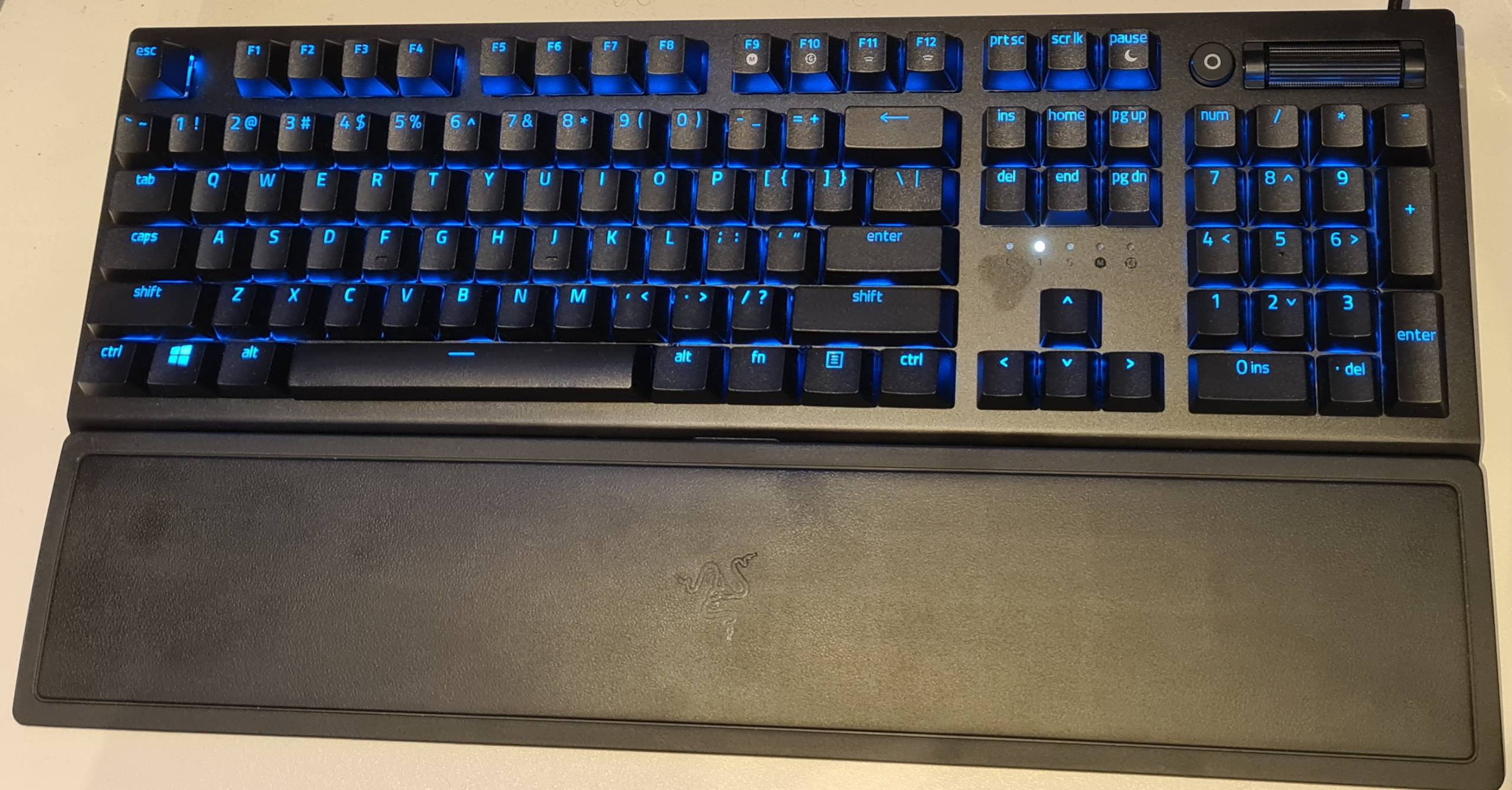 Overally I do slightly miss my super bright RGB lights and the cold touch of the entire aluminium frame from the HyperX… but Razer BlackWidow V3's scroll wheel and wrist rest make this a great choice for anyone looking for a new keyboard with ergonomics and convenience in mind.