Hardware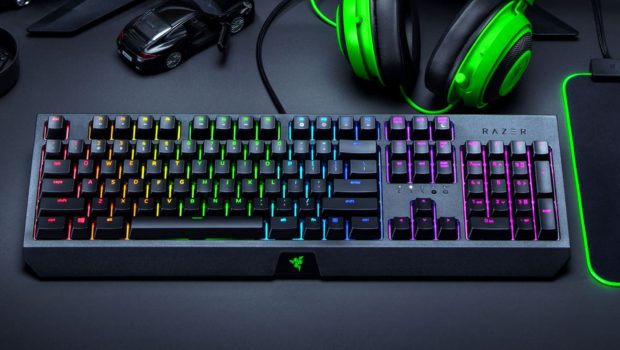 Published on June 6th, 2019 | by James Wright
Razer BlackWidow Gaming Keyboard Review (2019)
Summary: The Razer BlackWidow provides some excellent value for money and more importantly, it zooms along!
If you're looking for a fast keyboard that is built with powerful mechanical switches and boasts a relatively compact frame at an affordable cost, then look no further because Razer have come to your aid with their new BlackWidow Gaming Keyboard. With a recommended retail price of $219AUD (June 2019), the BlackWidow is reminiscent of its others Razer siblings that include the BlackWidow Tournament Edition and the BlackWidow Elite. So before we jump into our review, let's check out the official blurb from Razer and the features of this mechanical keyboard!
Since its inception, the Razer BlackWidow name has been synonymous not just with precision but also the tactile and clicky feel of its switches that gamers love. We've fine-tuned our mechanical switches to unlock the highest level of gaming performance yet with the latest edition of the Razer™ Green Mechanical Switch. Game on with total clicky satisfaction and Razer Chroma™ lighting with the new Razer BlackWidow
Features
Razer™ Green Mechanical Switches designed for gaming
80 million keystroke lifespan
Razer Chroma™ customizable backlighting with 16.8 million color options
Hybrid On-Board Memory and Cloud Storage – up to 5 profiles
Razer Synapse 3 enabled
Cable routingoptions
N-key roll-over with built-in anti-ghosting
Fully programmable keys with on-the-fly macro recording
Gaming mode option
1000 Hz Ultrapolling
As you can see, the Razer BlackWidow has all the main features you would expect from a quality mechanical keyboard and with the inclusion of green switches which produce excellent tactile clickiness, it's quite fast with 1000Hz Ultrapolling and also contains N-key rollover and anti-ghosting technolgoies to ensure your keys are registered when the action heats up in your virtual battlefields.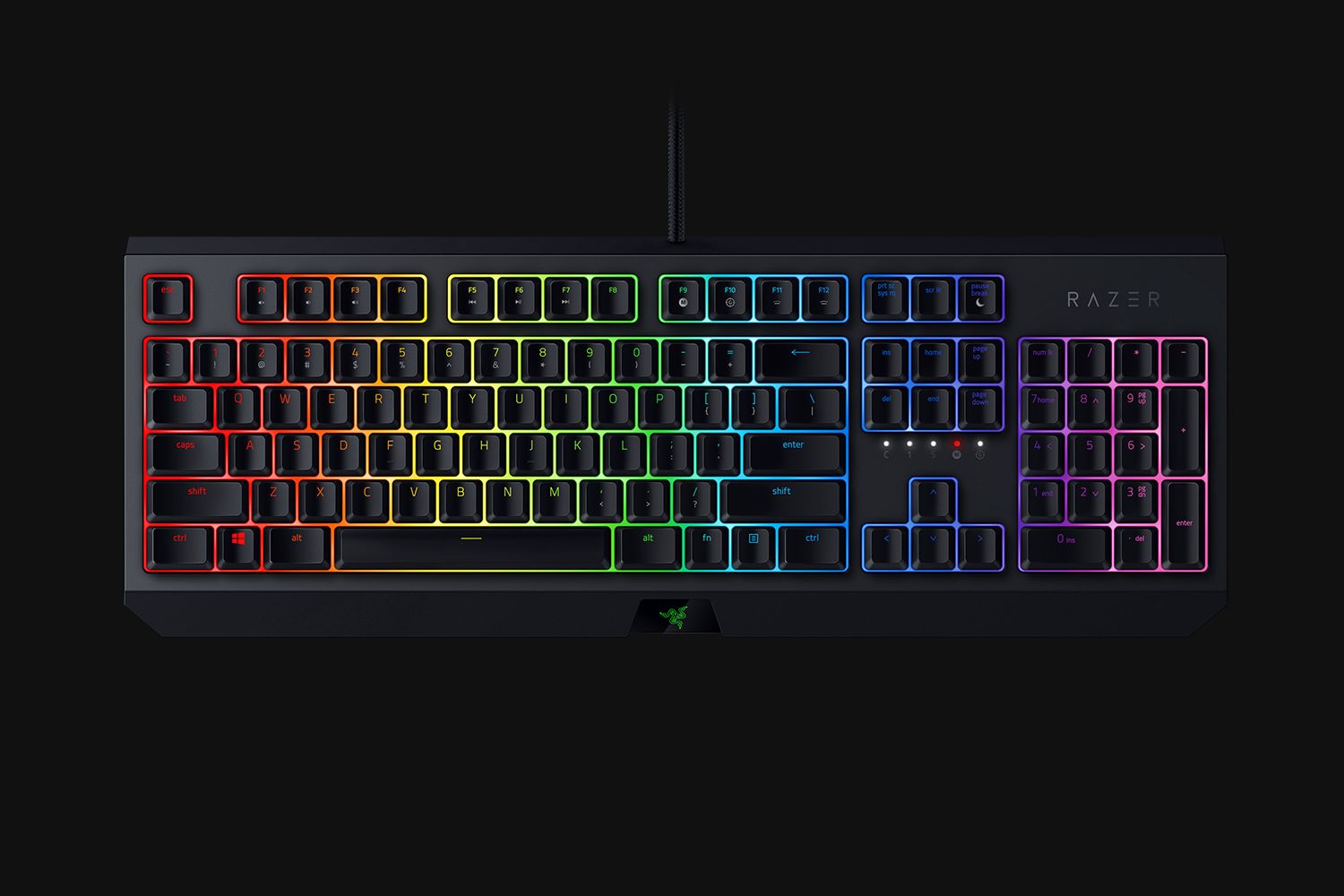 Another great feature for gamers is the ability of on-the-fly macro recording (up to 5 onboard or infinity and beyond via the cloud) and on the aesthetic front, the inclusion of Razer's Chroma light gives you access to 16.8 million colours and a plethora of special effects like breathing or waves. In order to use this feature and the ability to tweak the keyboard, including setting up profiles, you do need to install the Razer Synapse software which is one of the best apps around for customisation.
Given the price, there are a few features from the more expensive keyboards that are missing such as USB ports or dedicated macro buttons (you can setup other keys via Synapse), however sometimes these are more trouble than they are worth. There's also no wrist pad either.
Setup is very easy as well, simply plug the USB cable into a spare port and Windows 10 will automatically detect the keyboard. The next step is to visit the Razer website in order to download the accompanying software. For those too young to remember, this step was once the domain of CDs and thank the gaming gods, this is now gone… plus you get automatic updates!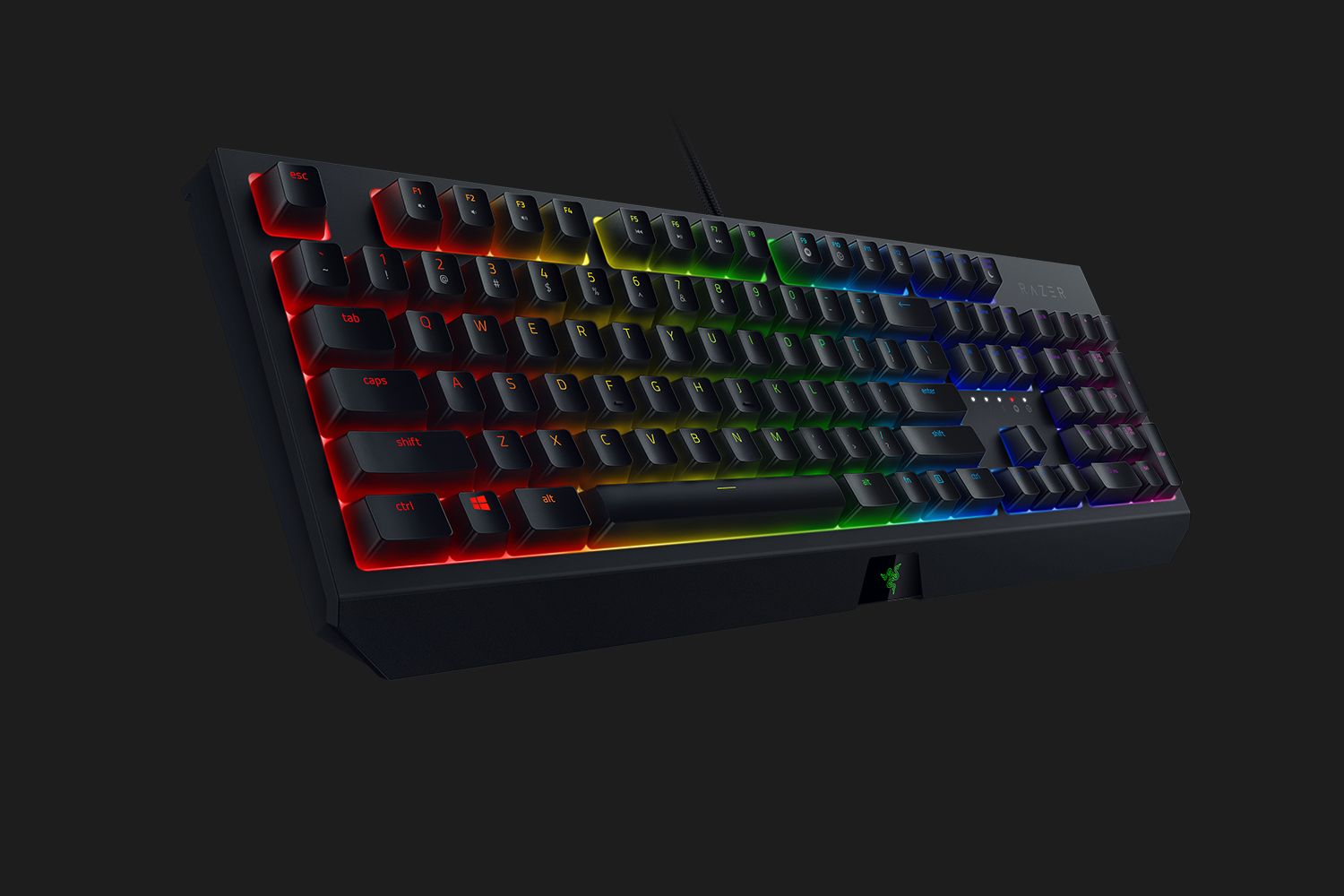 While aesthetically it is a good looking gamer keyboard, the core aspect are the super responsive green mechanical switches that worked like a treat with a variety of games that we tried, including using it for just typing. Just be warned that these switches are a little on the louder side but they are fast and you do get the "click" sound when you push them down which is great for first person shooters. Needless to say, when you push those keys down, they feel great, just be warned that if you're using this at night with others sleeping, you might be asked to tone your gaming down.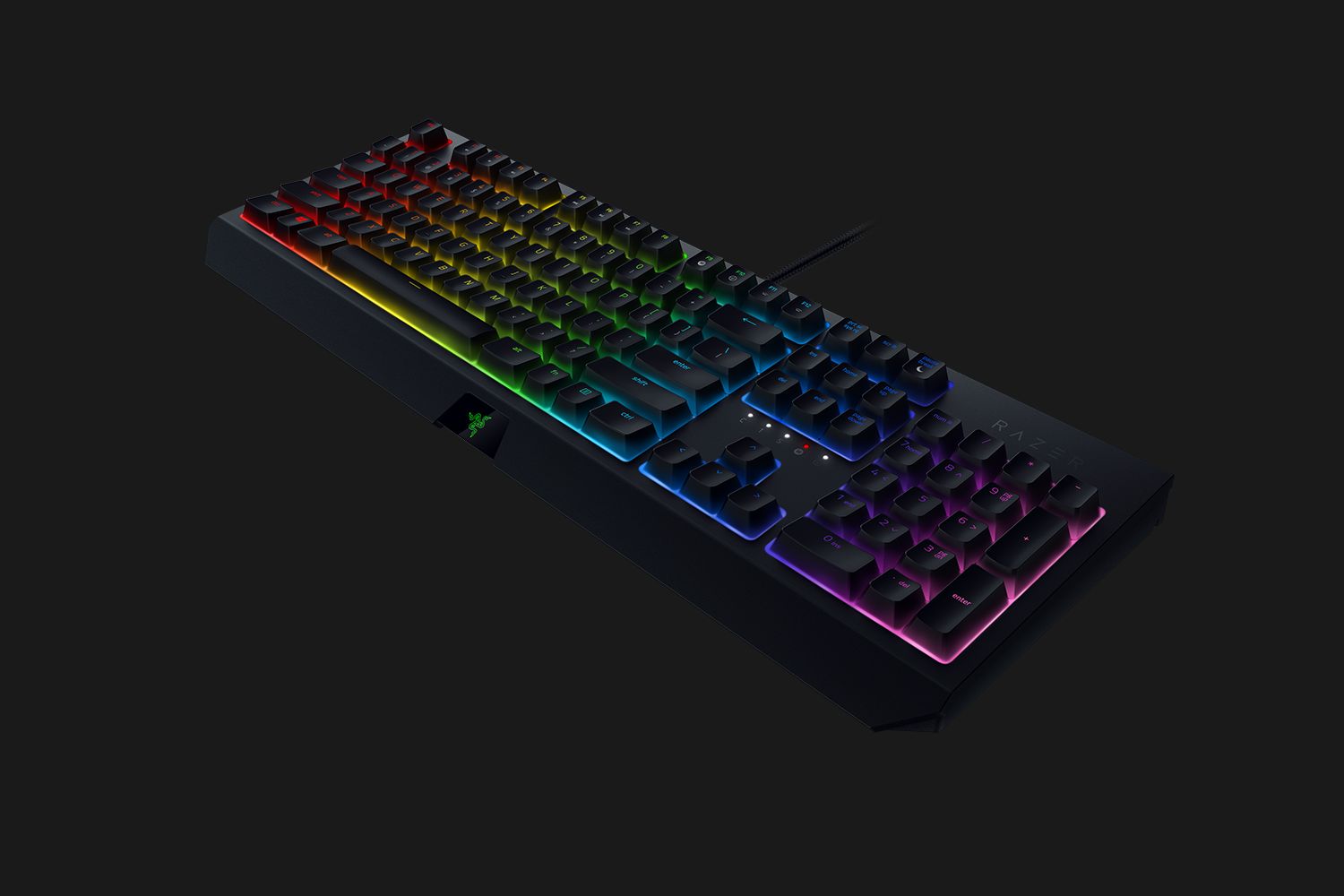 While I kicked butt in Battlefield I and Overwatch, I explored the ruins of a long lost temple in World of Warcraft to playing the latest RTS from Funcom, Conan the Unconquered and I had no issues whatsoever. As mentioned the keyboard was very responsive as I took on my virtual enemies. The ability with on-the-fly recording is great too, especially if you want a quick fix, opposed to creating a profile through the Synapse software. Some games like Fortnite and Overwatch support their own colour combinations as well… check out the video below!
Final Thoughts?
In conclusion, the Razer BlackWidow mechanical keyboard is a decent arsenal for your gaming rig that is great for gaming and typing, courtesy of its fast responsive nature. While it is a little on the loud side in terms of clicks, the tactile nature works very well. It also looks the part and with the inclusion of Chroma and linking it to other Chroma devices, it creates a kaleidoscope of wondrous colours and impressive special effects. Best of all, it's quite affordably priced at just $219AUD from Razer themselves plus… wait for it… free shipping!
Recommended!