Hardware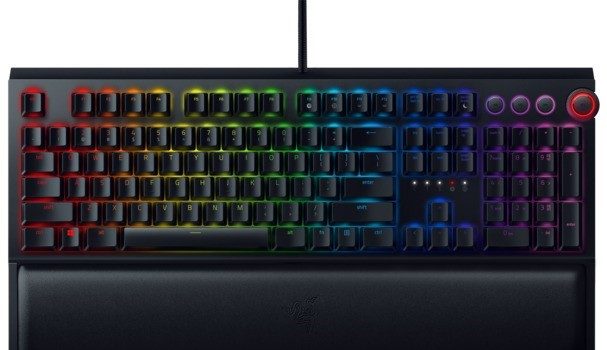 Published on October 1st, 2018 | by Tony Smith
Razer Blackwidow Elite Mechanical Keyboard Review
Summary: The Razer Blackwidow Elite Mechanical Keyboard is extremely well-designed for gamers and will definitely give you the edge, provided you can keep up!
Welcome to Razer's new mechanical gaming keyboard (Blackwidow Elite Mechanical) that has not only been made for tournament grade precision but it offers three switches for the gamer to suit their preference. This includes the Green Switch (Tactile and Clicky), Orange Switch (Tactile and Silent) and Yellow Switch (Linear and Silent) that all create very super responsive keys. However before we get into the crux of this review, let's check out what makes it tick!
Technical Specifications
Razer™ Mechanical Switches designed for gaming
80 million keystroke lifespan
Razer Chroma™ customizable backlighting with 16.8 million color options
Ergonomic wrist rest
Multi-function Digital Dial
Dedicated Media Controls
USB 2.0 and audio pass through
Hybrid On-Board Memory and Cloud Storage – up to 5 profiles
Razer Synapse 3 enabled
Cable routing
10 key roll-over anti-ghosting
Fully programmable keys with on-the-fly macro recording
Gaming mode option
1000 Hz Ultrapolling
Military grade metal top construction
Instant Trigger Technology
As you can see, the Razer Blackwidow Elite Mechanical Keyboard has some impressive technical features from its super fast 1000Hz Ultrapolling, instant trigger technology, recording of macros on the fly, a clever multi-function dial and of course, Razer Chroma backlighting as some of the highlights. We also reviewed the green switches from Razer which is tactile and clicky which is SUPER responsive, however a little on the louder side but with three switches available, there's definitely a type suited to you.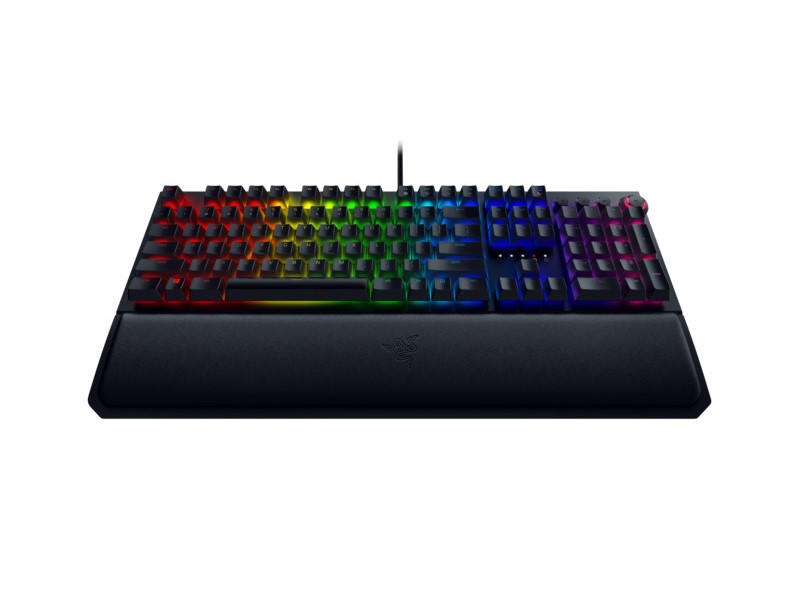 Well packed from the Razer and once we unleashed the Razer Blackwidow Elite Mechanical Keyboard from its packaging, the first thing that we noticed about this peripheral was its professional build and surprisingly it's relatively lightweight. Furthermore, it's design really screams gamer and it comes with a detachable wrist rest. The measurements of the keyboard is 440mm x 165mm x 22mm (Front depth 10mm) and 230mm with palm rest, including legs underneath to raise the back of the peripheral.
Furthermore, it has rubber feet so it won't slide when the gaming heats up and it even allows you to fine-tune where you want the cable which includes on the left, centre or right. Media keys are located on the top right of the keyboard and next to this is a multi-function dial to control elements like volume or screen brightness. Add in a USB port and 3.5 audio port, including a smooth finish on the keys plus an element of grime resistance and the Razer Blackwidow Elite Mechanical Keyboard is a well-designed product from this gaming peripheral company.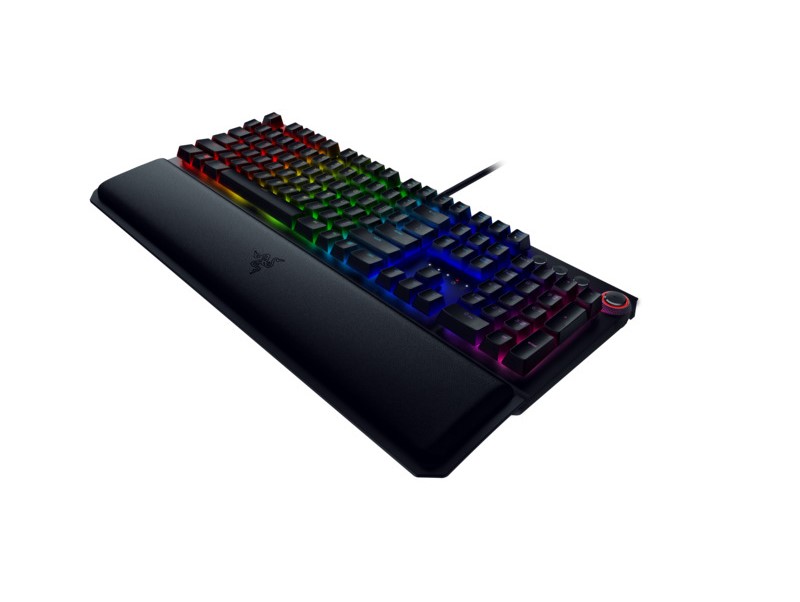 The Blackwidow Elite Mechanical Keyboard does come with instructions but as it's a plug and play product, it works immediately once connected to your PC Gaming Rig. That said and to maximise this keyboard for your system, you do need to install the Razer Synapse software which gives you access to 'behind the scenes' tweaking. The Razer Synapse software is an easy to use application which easily allows you to control the LED lighting on the keyboard and setup macros and profiles for your various games. The software even records your keystrokes and creates an impressive heat map for your games which is a fun little diversion.
The various pre-set lighting effects are very cool and initially you do become distracted with the variety available to you like a moth to the flame. Another highlight is the ability to record macros on the fly which is great for games that require grinding or healing.  Furthermore, the Razer Black Widow Elite is a full-sized keyboard with everything located in familiar positions so you can immediately begin gaming (and typing) without getting all flustered and the keys are backlit as well.
The performance of the Razer Blackwidow Elite Mechanical Keyboard worked flawlessly for us and whether we were exploring an alien planet in Star Wars Battlefront II, running through enemy territory in Battlefield I or exploring the ancient tombs of Peru in Shadow of the Tomb Raider, the keyboard didn't miss a beat in terms of speed and responsiveness. Online gaming with World of Warcraft and Paladins was great as well, especially in using the macro features. Given the speed and tactile nature of mechanical switches and its anti-ghosting technology, it definitely kept up with me… but in reality, I was slowing it down.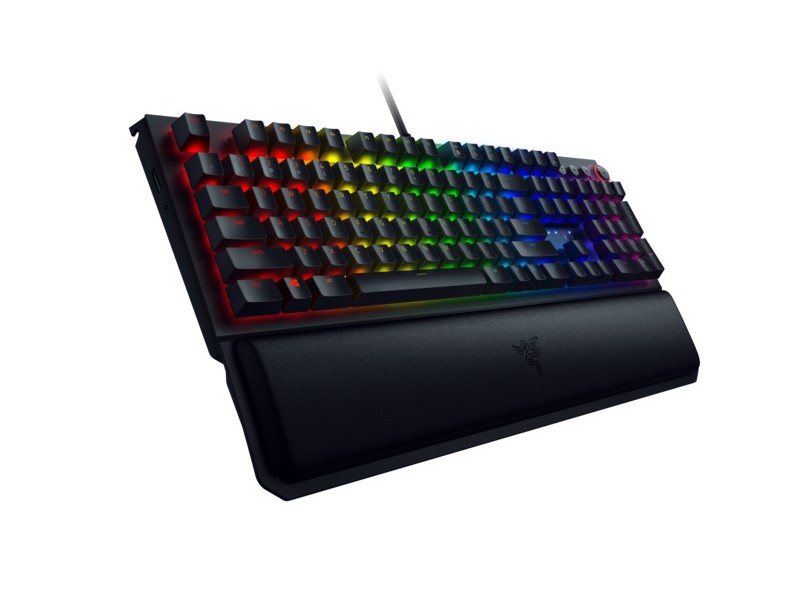 Final Thoughts?
With a recommended retail price of $299, the Razer Black Widow Elite Gaming Keyboard provides some excellent value for the gamer in terms of design and speed. In reality, we really couldn't fault it and this is one awesome gaming keyboard.
Razer™ Mechanical Switches
Multi-function digital dial
Ergonomic wrist rest
Fully controllable keys
Up to 80 million keystrokes lifespan