Hardware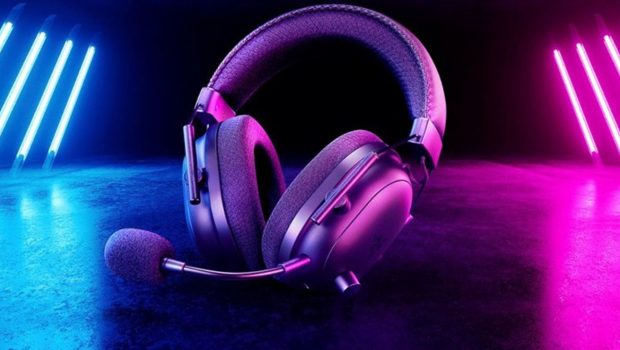 Published on October 31st, 2023 | by James Wright
Razer BlackShark V2 HyperSpeed Review (2023)
Summary: Be one with the audio with the Razer BlackShark V2 HyperSpeed
The new edition of the BlackShark from Razer has arrived which providers gamers with a lightweight (280 grams) wireless  headset that packs a gaming punch when it comes to all-round audio quality. So whether you're gaming, streaming or listening to music and are looking to "cut the cables", the wireless connectivity (up to 70 hours) from Razer is flawless.
More importantly, it is very comfortable to wear thanks to the cushioning and overall weight distribution. Razer also offer two forms of Wireless connectivity that includes a USB 2.4 Ghz dongle for low-latency competitive play or Bluetooth. While predominantly a PC headset, it also works well on the PlayStation 5, Nintendo Switch and of course smart devices thanks to Bluetooth connectivity.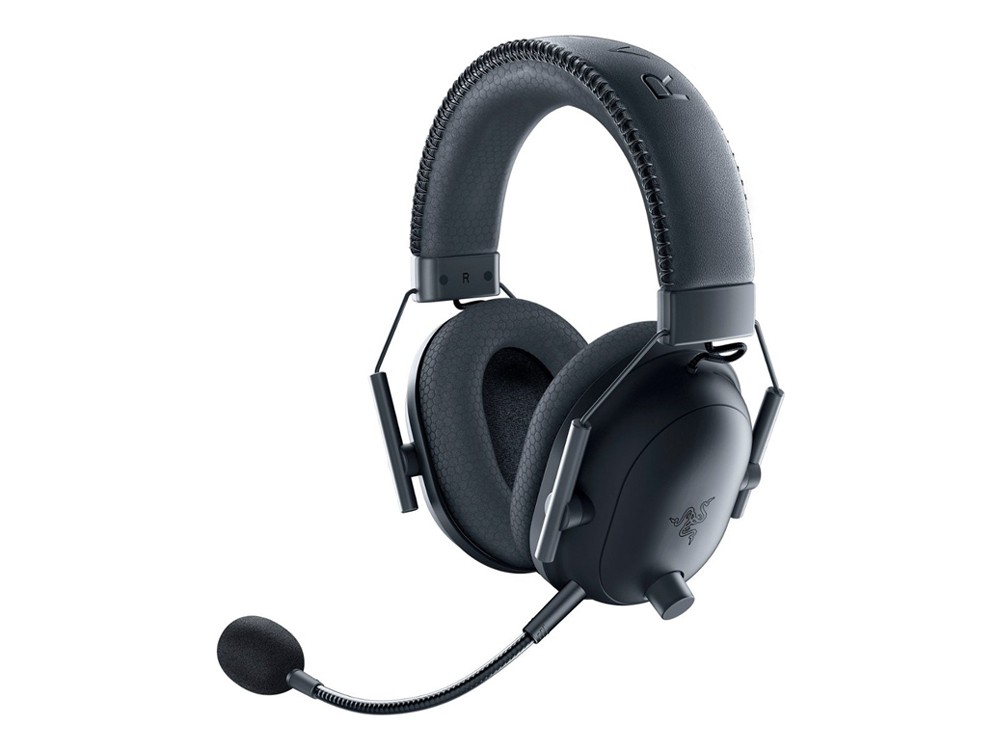 And if the headset does run out of charge, you simply plug it into a USB port and 15-minutes of charge gives you 6-hours of wireless power. Also supporting the audio journey is that the headset supports THX spatial audio which creates that surround sound (360 degrees) experience with pin-point accuracy audio in order to make your gaming worlds immersive. Another highlight of this headset is the price and in Australia, the Razer BlackShark V2 HyperSpeed retails online from $227AUD (October 2023).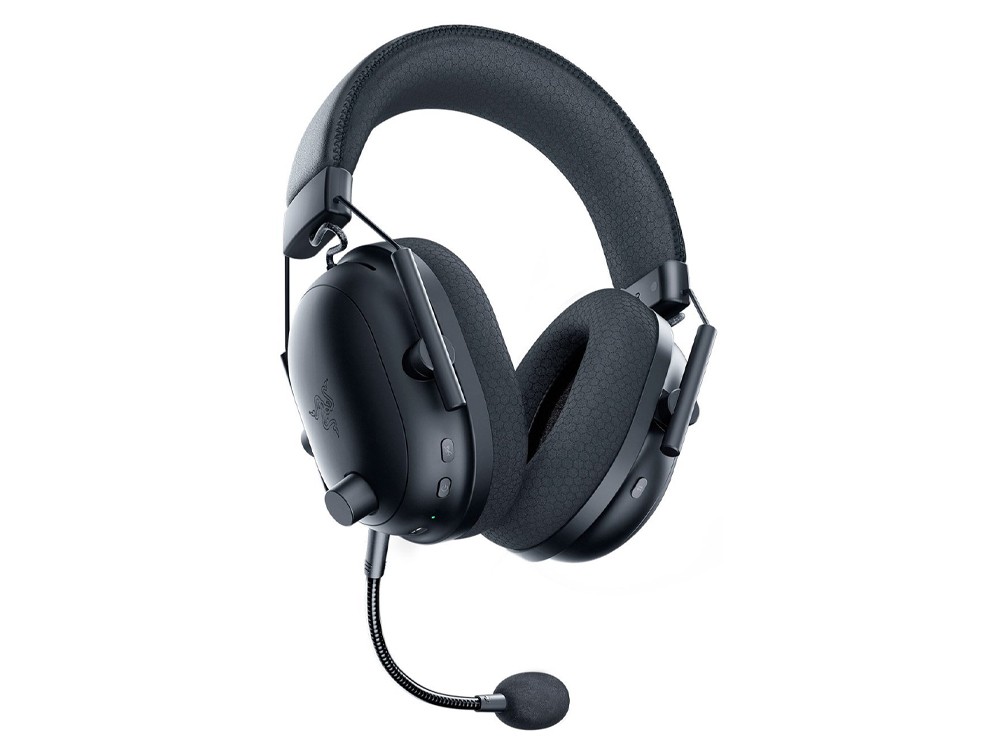 RAZER BLACKSHARK V2 HYPERSPEED TECHNICAL SPECIFICATIONS
HEADPHONES
Frequency response: 12 Hz – 28 kHz
Impedance: 32 Ω
Sensitivity (@1 kHz): 100 dB SPL / mW at 1 kHz by HATS
Drivers: Customized Dynamic 50 mm Driver
Inner ear cup diameter: 62 x 42 mm / 2.44 x 1.65 in
Connection type: 2.4 GHz wireless or Bluetooth or USB
Oval ear cushions: Breathable memory foam cushions
MICROPHONE
Frequency response: 100 Hz – 10 kHz
Signal-to-noise ratio: ≥ 60 dB
Sensitivity (@1 kHz): -42 ± 3 dBV / Pa, 1 kHz
Pick-up pattern: Unidirectional
ON-EARCUP CONTROLS
Volume up and down
Mic mute on/off toggle
SmartSwitch button
AUDIO USAGE
Wireless: Via USB Type C dongle or Bluetooth 5.2
Wired: USB Type A
Bluetooth Codec: SBC
THX Spatial Audio: Only available on Windows 10® 64-bit (or higher)
BATTERY LIFE
UNBOXING GALLERY
The build quality is similar to other Razer headsets and while it is predominantly made from plastic, it still feels quite sturdy, especially with the padded headband with metal reinforcing. Additionally buttons and controls are well placed, however like most headsets, it will take around a week to become familiar with them.
The inclusion of the SmartSwitch Dual Wireless button from Razer is a godsend as you can easily swap between gaming and your smartdevice. Further, the earcups have been designed to provide some noise cancellation to the wearer which does a decent job at blocking out unwanted background noise.
However to maximise the functions of the Razer Blackshark V2 HyperSpeed, you do need to install the Razer Synapse software, including connecting the USB Razer HyperSpeed Wireless Dongle which creates the cable-free connection. Alternatively the headset does work quite well via Bluetooth as well and I could not fault either wireless connections, however the Dongle is for gaming. If the headset is completely flat, a full-charge via the USB-C connection will take around 4-hours but as mentioned, a quick charge of 15-minutes gives you access to 6-hours. The headset will also work in wired mode via the USB cable so you will never be without a headset.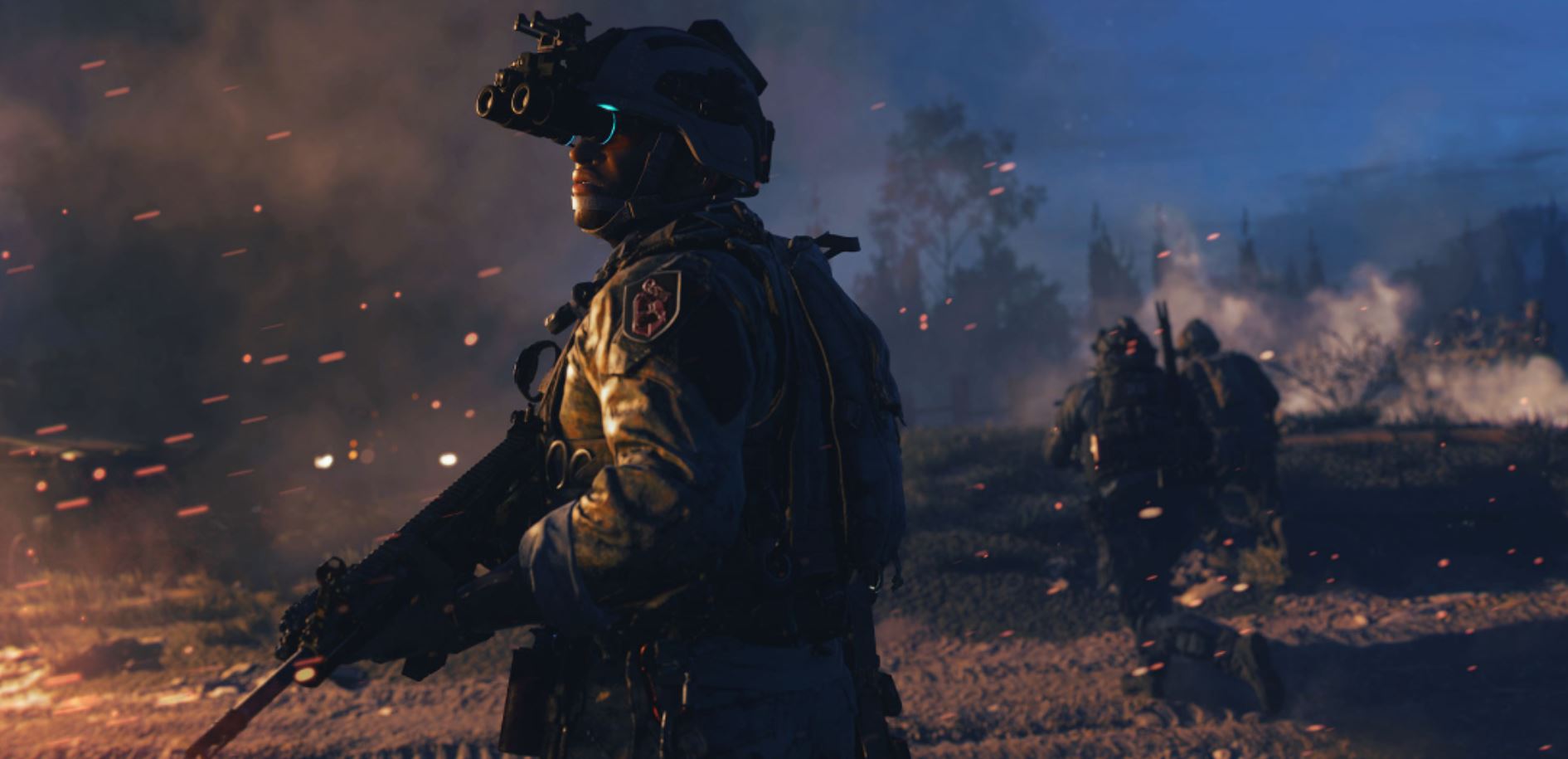 The overall audio quality of this wireless headset cannot be criticised and its Razer TriForce Titanium 50mm drivers do a phenomenal job. Games such as Starfield (PC), Call of Duty Modern Warfare 2 (PC) and Forza Motorsport 2023 (PC) performed exceptionally well on this headset and the THX Spatial Audio creates that 360 degrees sound experience. This feature was quite noticeable on games such as Call of Duty Modern Warfare 2 and Fornite 2 on the PC.
Given that highs, mids and lows were very clear. There are also five onoboard profiles you can swap between to enhance your audio, depending on what you are using the headset for. Streaming and music were good as well, however gaming is where this headset excelled.
The quality of the microphone (Razer HyperClear Super Wideband Mic, unidirectional) is quite clear and our colleagues, friends and frenemies had no issues in hearing us. There is a mute switch on the earcup and the microphone is attached to the headset, however you can bend it out of the way. If you're an eSporter or Streamer, you'll appreciate the audio quality of the microphone when you get your gaming on.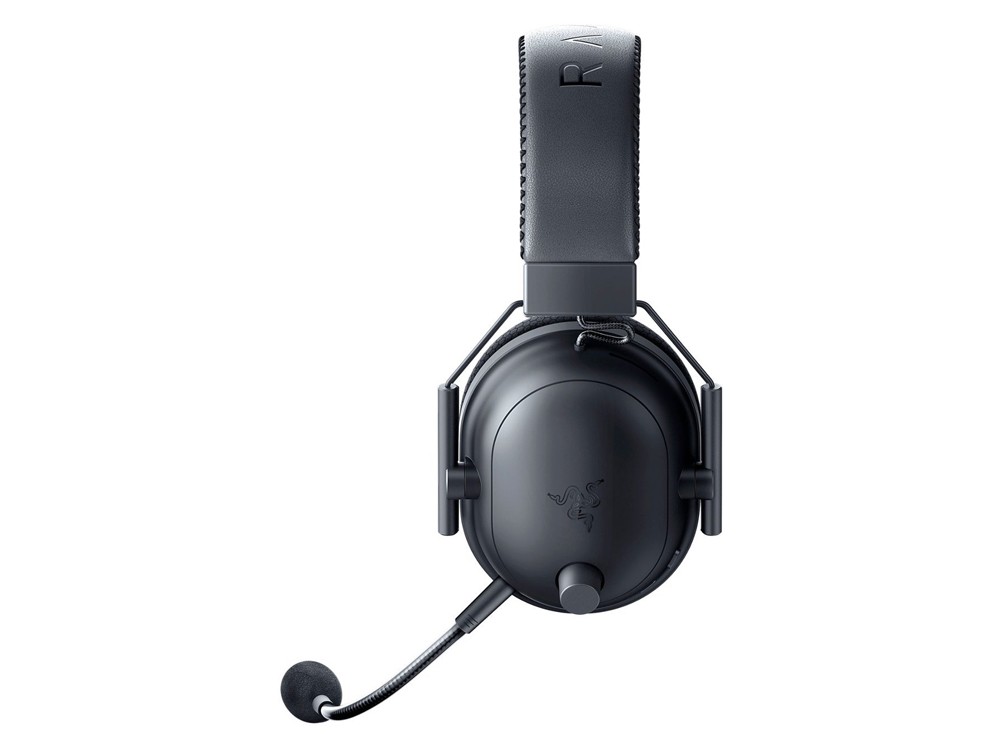 Final Thoughts?
Once again Razer have released another impressive lightweight gaming headset with their BlackShark V2 HyperSpeed product that is not only comfortable but produces great sound, particularly with its THX spatial audio. While excellent at gaming, it's an all-round headset that also wins at streaming and music… including a smartphone headset.
Recommended!