Hardware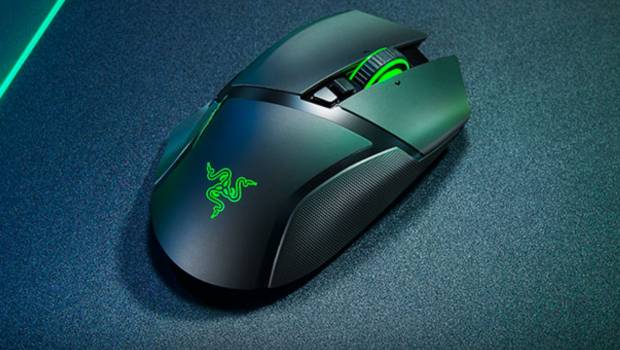 Published on February 27th, 2020 | by James Wright
Razer Basilisk Ultimate Wireless Gaming Mouse Review
Summary: Razer Basilisk Ultimate Wireless Gaming Mouse may be pricey but wow, it sure hits the mark!
When you put the word "ultimate" in your title, you have some bold claims to prove and Razer have indeed just done that with their new wireless gaming mouse… the Basilisk Ultimate Wireless Gaming Mouse! It's also named after a mythical creature known as the Basilisk that is believed to be the Serpent King, a creature who could cause death with just a single glance. Competitors… you have been warned!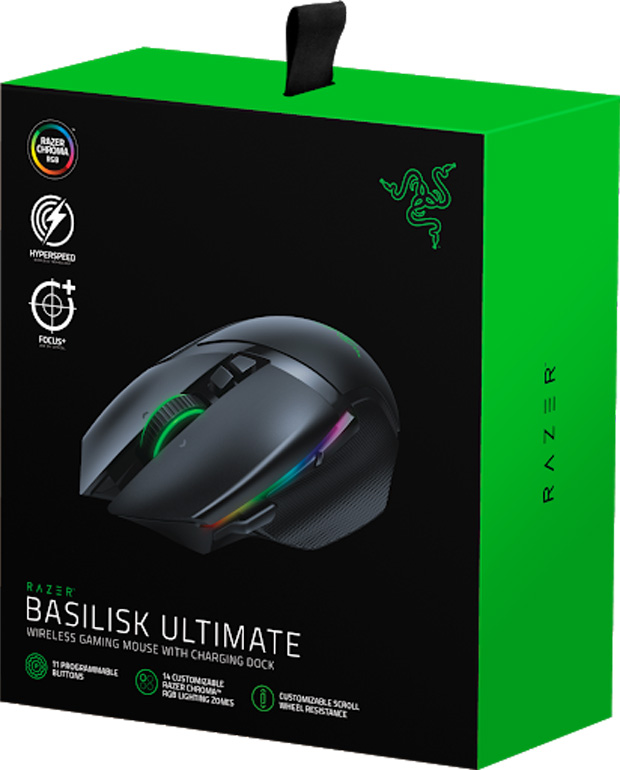 While I don't think this mouse is the Serpent King, it definitely has a mean bite that includes the following impressive features!
RAZER HYPERSPEED WIRELESS
25% faster than any other wireless technology available, you won't even realize that you're gaming with a wireless mouse due to its high-speed transmission, lowest click latency, and seamless frequency switching in the noisiest, data-saturated environments.
11 PROGRAMMABLE BUTTONS
Have a greater arsenal of commands at your fingertips by mapping your favorite macros and secondary functions via Razer Synapse 3. Like its wired variant, the Razer Basilisk Ultimate includes the signature multi-function paddle.
14 CUSTOMIZABLE RAZER CHROMA™ LIGHTING ZONES
Each lighting zone on this wireless mouse can be individually programmed in Chroma Studio, making it a standout addition to your battlestation as you light up your opponents.
CUSTOMIZABLE SCROLL WHEEL RESISTANCE
The Razer Basilisk Ultimate comes with a dial on its underside that lets you tweak the resistance of its scroll wheel to be as smooth or as tactile as you want. With this level of personalization, you'll be able to more accurately perform bunny hops, weapon selects, and other scroll wheel actions.
UP TO 100 HOURS OF BATTERY LIFE
Improved wireless power efficiency keeps it running at peak performance for up to 100 continuous hours.
5 ON-BOARD MEMORY PROFILES
Bring your settings anywhere and be match-ready in no time. Activate up to 5 profile configurations from its on-board memory or custom settings via cloud storage.
RAZER MOUSE DOCK
Add more character to your battlestation with an efficient charging dock that can seamlessly integrate with other Razer Chroma-enabled devices.
100% PTFE MOUSE FEET
Enjoy slick mouse movement across any surface with mouse feet made from the purest, highest grade of PTFE—a material used to coat non-stick pans.
Now as a gamer, this mouse ticks all the right boxes, especially it's super-fast wireless technology and up to 100 hours of wireless use, including a dock to help with charging. Add in its unparalleled customisation options, including on-board memory storage and you'll be clocking up your points in no time.
It's also quite lightweight at just 107 grams which definitely makes controlling it a breeze, especially with its PTFE mouse feet that really allows it to slide over your preferred surface. In terms of size, it's quite a good size mouse without it being overtly large.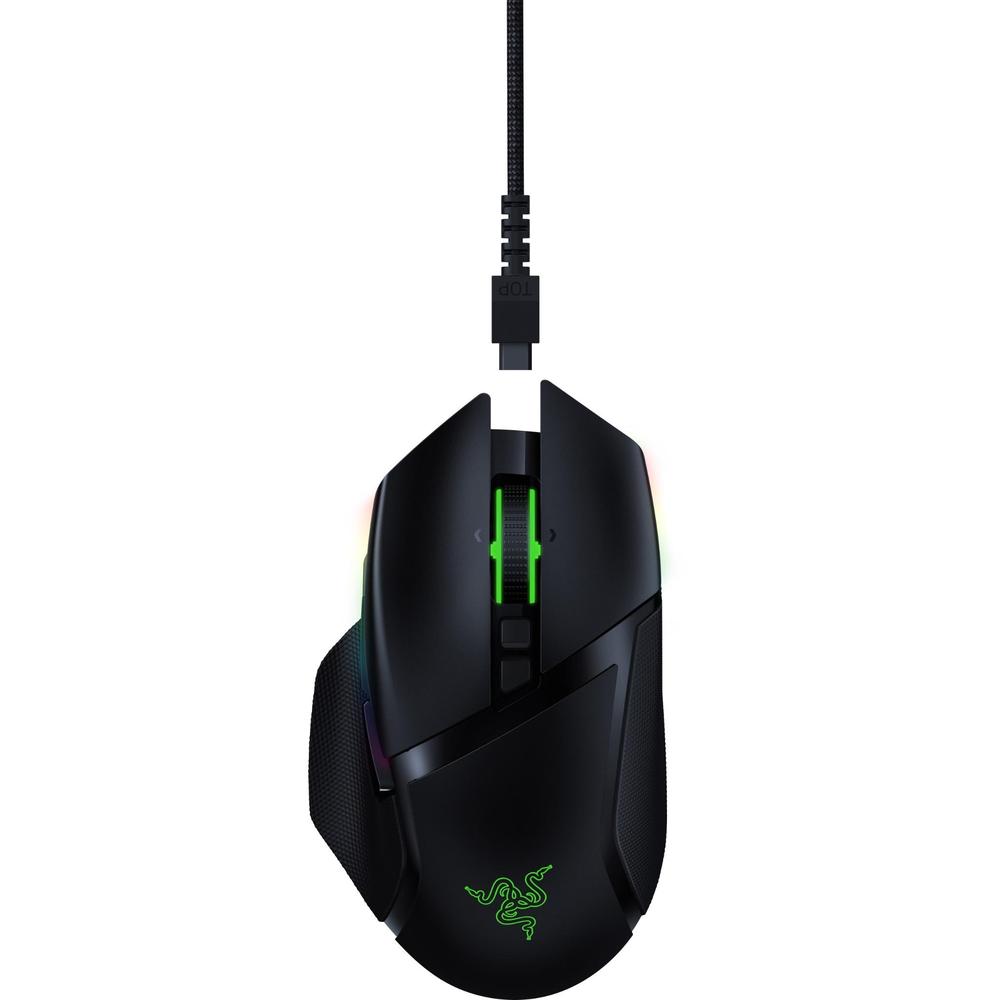 When it comes to performance, the Razer Basilisk Ultimate Wireless Gaming Mouse is indeed a beast with 20,000 DPI, an optical sensor, up to 650 inches per second (IPS) with 50 G acceleration plus on the fly sensitivity adjustment. While it has a 100 hour charge, with the dock, this should be no issue with it rarely going flat because when you're finished, you simply place it back on the dock. And if you do find yourself needing a charge, it even supports a wired mode!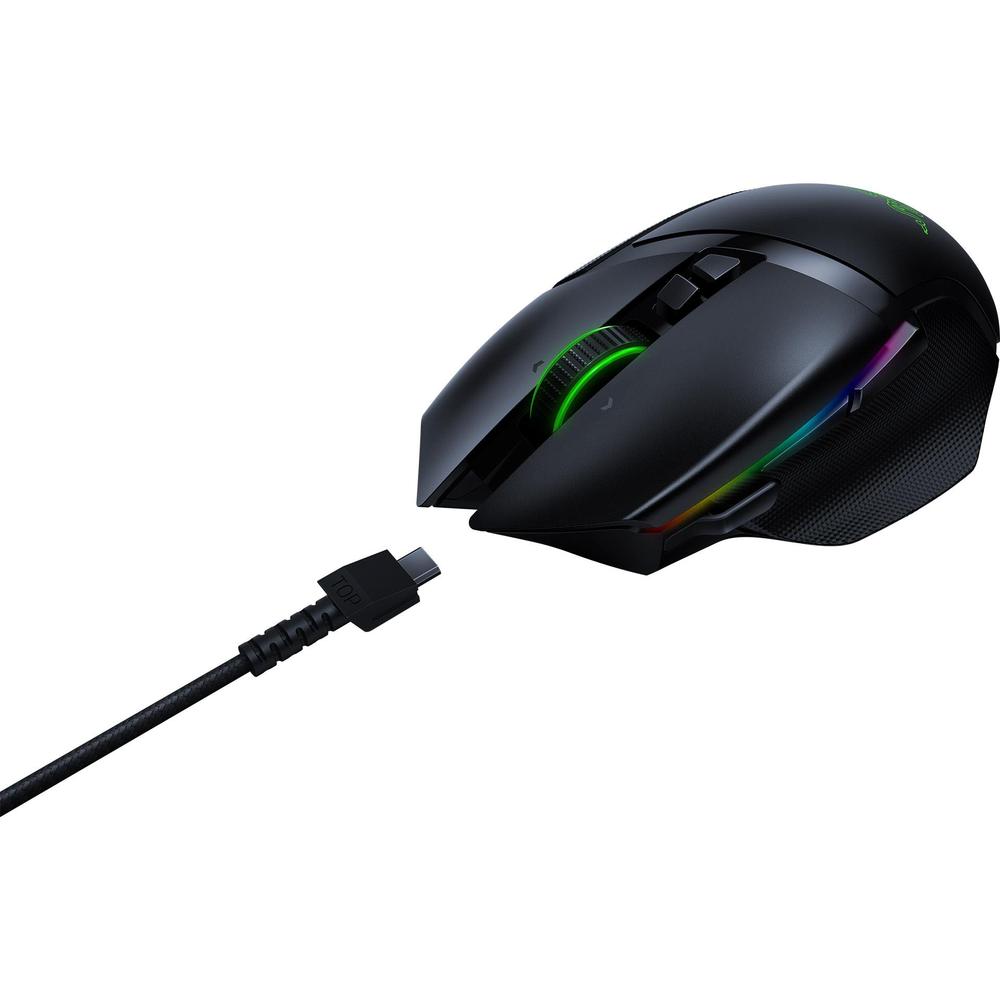 Like all products from Razer, the Basilisk is a very well-packed and presented gaming mouse from this company that definitely feels high-end when you unleash it from its packaging. Out of the box, the mouse screams unrivalled quality with its professional build quality. More importantly, it feels good in your hand, including button placement and the sensitivity of the clicks thanks to its optical switches which boast a 70-million click lifespan. Oh… this mouse is for right-handers so sorry lefties!
With button placement, there are two large traditional mouse buttons on the top, a clickable scroll wheel and two buttons to adjust the resolution. There are also additional buttons on the side and even a detachable paddle that is great for first person shooters. You can also use the wheel as another button to tweak and it allows you to tilt which is great for webpage browsing.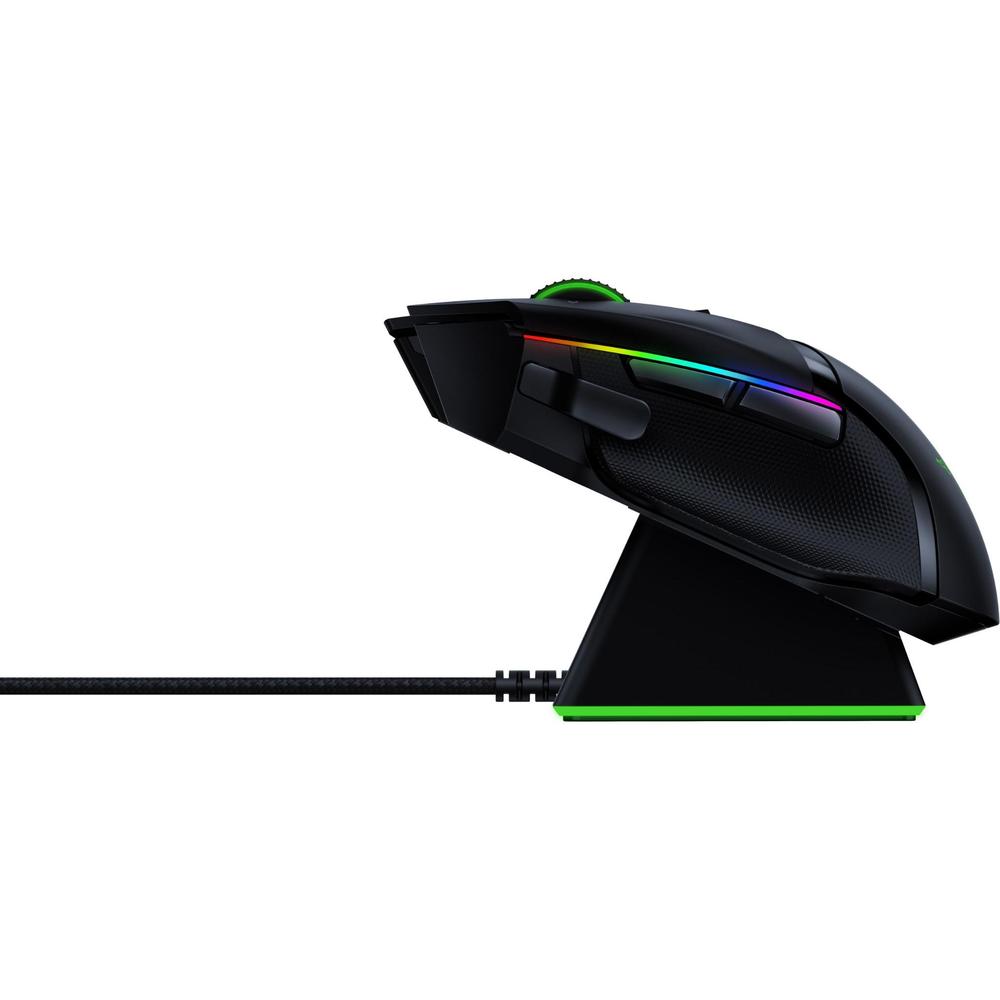 While the Basilisk works straight out of the box thanks to the USB dongle (or cord) and like other wireless mice from Razer, you can cleverly store the dongle on the bottom of the mouse. However to get the full bells and whistles, you do need to install the Razer Synapse 3 software which allows you to control the amazing Chroma effects (e.g. lighting effects), performance and profiles to name a few of the features. This software is also one of the better apps around when it comes to fine-tuning your gaming mouse, including a battery level display as well!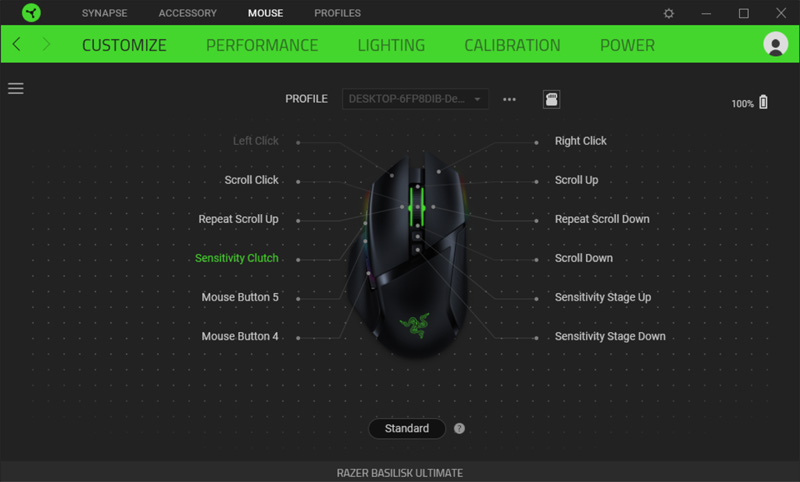 The Chroma lighting effect is fantastic and there are plenty of colours and special effects to choose which really make this mouse come alive and when added to other Razer peripherals, your whole gaming desktop takes on a new persona of unbelievable colours and effects. A special mention should be made to the RGB placements on this mouse as there are 14 different zones that allow for Chroma lighting.
We tested the Razer Basilisk Ultimate Wireless Gaming Mouse with a variety of PC titles that included Call of Duty Modern Warfare, Paladins, Star Wars Battlefront II… the new update is awesome, Mech Warrior 5 Mercenaries, Rage 2 and The Elder Scrolls Online.
As expected, we had no issues at all with the mouse when it came to gaming and it performed exceptionally well, particularly with its customisation features which allowed us to access weapons, power-ups and equipment very easily.
The only slight drawback is given the customisation options of the Basilisk, it does take some time in mastering some of the mouse shortcuts on the buttons but thankfully the Synapse software easily allows you to tweak this. Further to this, every day mouse use such as windows, surfing the net or using Microsoft Office is also perfect.
Final Thoughts?

So is there a downside to the legendary Basilisk? Well, there is the price at $299AUD (Feb 2020) and while it is not cheap, it is one of the most powerful wireless gaming mice around with performance that really knocks it out of the park.
The other element is that if you're a left-hander, you might want to re-train the way you play games because the Basilisk has been designed for right-handed gamers. But if price is not an option and you're right-handed but really want all the bells and whistles to give you that edge on the battlefield, then look no further because Razer have definitely put the "Ultimate" into their new Basilisk Wireless Gaming Mouse!