Hardware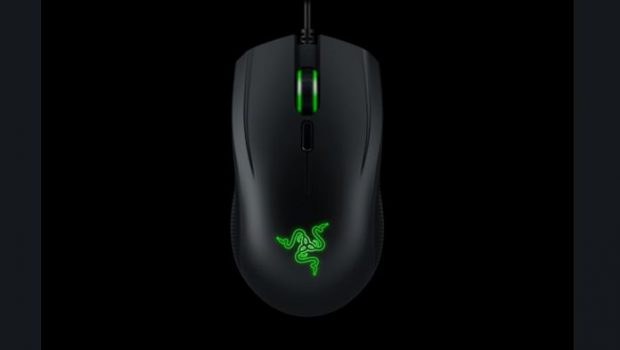 Published on July 14th, 2016 | by admin
RAZER ANNOUNCES RAZER ABYSSUS V2
Sydney, Australia – Razer™, a world leader in connected devices and software for gamers, releases the Abyssus V2. This new mouse is a basic-but-versatile ambidextrous gaming mouse perfected for any playing style. It features an upgraded 5,000 DPI optical sensor, lighting features and on-the-fly programmability. Four rapid-fire, tactile, Hyperesponse switches on the mouse have a lifespan of up to 20 million clicks. Both main mouse buttons feature contoured grooves for more control.
A dedicated cycling button allows users to quickly toggle between five different customisable DPI stages anytime. Moulded, textured, rubber side grips are optimised for liftoff and swiping gameplay.
The Abyssus V2 is a price-performer in the Razer mouse line, offering gamers high-level functionality and durability at an entry-level cost. The mouse is perfect for lefties or right-handed players, casual gamers, or users looking for an inexpensive second device.
The Razer Abyssus V2 features an improved form factor from the original, designed for ambidextrous game play. Whether you're right- or left-handed, use claw, palm, or fingertip grip, this incredible mouse enables you to enjoy swiftness even during the most intense of gaming sessions.
Now with an all-new true 5,000 DPI optical sensor, you get greater sensitivity and responsiveness to enhance your gaming performance. The Razer Abyssus V2 is equipped to pick up your every action and translate it into in-game movement, so you'll never miss a critical hit.
Having a solid hold on your mouse guarantees that you're always in absolute control. The in-mould rubberised grips along the sides of your Razer Abyssus V2 have been specially textured to ensure that you can execute your lift-offs and fast swipes with deadly precision.
Price: AUD $79.95
Availability: Razerstore.com: Immediately
Retail Channel: July / August 2016
Product features:
• Ambidextrous form factor
• True 5,000 DPI optical sensor
• In-mould rubber side grips
• DPI cycling button
• 3-color lighting
• 4 programmable Hyperesponse buttons
• 1,000 Hz Ultrapolling
• 100 IPS / 30 g
• Product dimensions:
• Length: 117 mm
• Width: 64 mm
• Height: 38 mm
• Product weight: 80 g without cable, 111 g with cable
For more information about the Razer Abyssus V2, please visit http://www.razerzone.com/gaming-mice/razer-abyssus-v2.