Games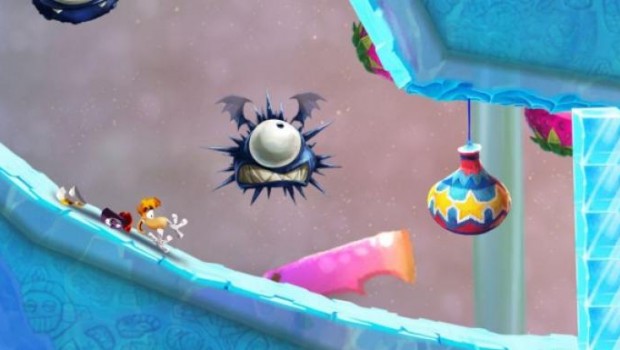 Published on October 25th, 2013 | by admin
RAYMAN FIESTA RUN AVAILABLE ON NOVEMBER 7
SYDNEY, AUSTRALIA – October 25, 2013 – Ubisoft has announced that Rayman Fiesta Run will be released on November 7 on iOS and Google Play.
Developed by Ubisoft Casablanca, Rayman Fiesta Run follows the success of Rayman Jungle Run, winner of the App Store's BEST of 2012 award. Equipped with new features and modes, Rayman is now able to swim, shrink and has access to new power-ups to help him take-on 75 brand new levels.
Set amongst maracas, hot pepper disco balls and a festive fiesta backdrop, Rayman will lunge for cocktail umbrellas, leap on limes, punch piñatas and face new epic bosses and Invasion levels, raising the level of challenge in the game.
New social features also allow players to share their achievements and challenge their friends to top their high scores.
Rayman Fiesta Run puts on the polish, thanks to UBIArt Framework enhancements for in-game environments. UBIArt Framework is the same engine that brought players Rayman Legends and will soon allow players to discover new adventures with Child of Light and Valiant Hearts.
For more information on Rayman Fiesta Run, please visit: www.raymanfiestarun.com or https://www.facebook.com/rayman