Blu-ray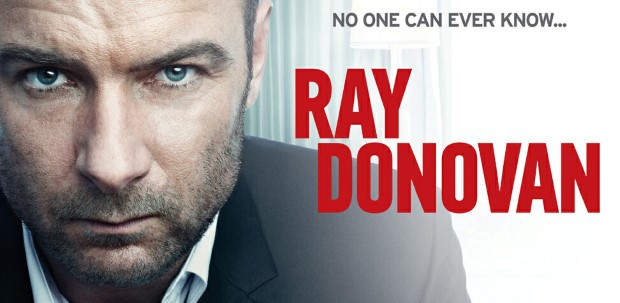 Published on June 26th, 2014 | by Sean Warhurst
Ray Donovan – Season One Blu-ray Review
Summary: There are some generic plot elements that could be handled better but for the most part Ray Donovan is an accomplished series with a compelling story and an interesting main protagonist.
Ray Donovan – Season One
Distributor: Paramount/ CBS
Format: Blu-ray
Running Time:  632Minutes
Rating: MA 15+
Genre: Drama
Reviewer: Sean Warhurst
Ray Donovan is the latest show from Showtime, the channel that gave us Dexter, and another entry into the pantheon of programs that follow the exploits of a morally corrupt anti-hero, along the lines of The Sopranos and Boardwalk Empire.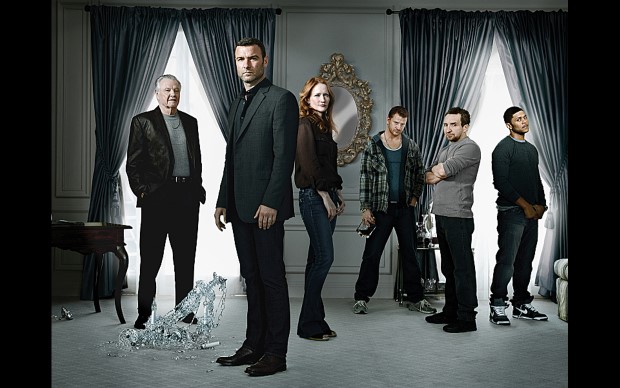 The titular character, played by Live Schreiber, works for a law film as a fixer for the L.A elite, catering to the needs of celebrities and sports stars by cleaning up their P.R messes and making anything undesirable, like, say, a dead body, an amorous stalker or a blackmaililng pre-op transsexual, disappear.
Ray struggles to juggle the daily demands of his job with his personal life, with his wife Abby (Deadwood's Paula Malcomson) feeling the pain of an ever increasing emotional divide between her husband and herself and a son and daughter who are starting to become more unruly and rebeliious, whether it be by dabbling in underage drinking and assaulting other children or embarking on a forbidden relationship with a troubled teen. Ray also has to contend with the ever increasing mental instability of his mentor Ezra Goldman (Elliot Gould) and the profanity laden tirades of Lee Drexler (Peter Jacobson), Ezra's younger and more officious partner.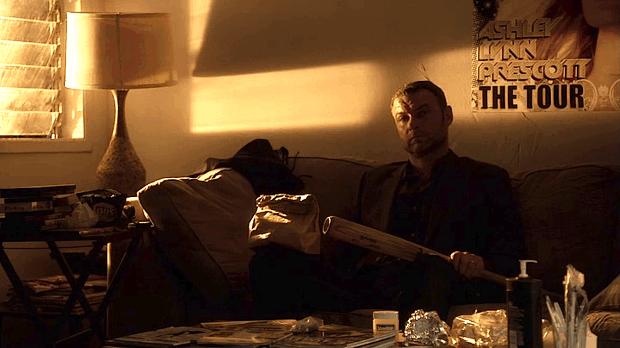 But that's not all – Ray also has a dysfunctional trio of brothers: Terry, an ex-boxer who now runs a gym and suffers from Parkinsons, Bunchy, a perpetual man child who is suffering from the after effects of being physically abused by a priest as a child and Daryll, a half brother from Ray's father's dalliance with an African-American woman that Ray only learns the existence of during the first episode, finding out that his brothers have kept the information from him for ten years.
Speaking of Ray's father, Boston criminal Mickey Donovan (Jon Voight) plays a large role in the show, having been released from prison after twenty years and first being introduced to audiences callously shooting a priest in the head hours after his release. Mickey then makes tracks for L.A, setting Ray and his family in his sights as he tries to reintegrate himself into their lives. This is bad news for Ray, as he was the reason his father was incarcerated in the first place and Mickey seems to be the type to bear a grudge.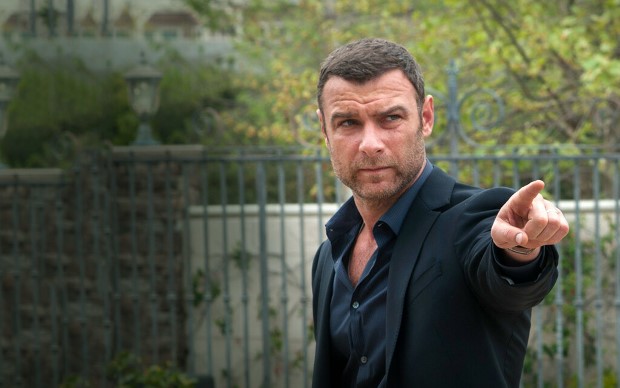 There's a lot of information to digest and Ray Donovan takes its time bringing all of the pieces together, which may deter some viewers due to its perceived lethargic pace. Whilst it's true that the plot can be a little meandering at times, the overall storyline comes together relatively well; however, those expecting the series to focus predominately on the exploits of Ray as he fixes various issues will be disappointed, as the show concentrates more on familial dynamics rather than being the televised adventures of Winston the Wolf from Pulp Fiction.
The cast is superb, with Schreiber playing to his strengths and imbuing the morally ambiguous Ray with a stoic charisma that acts to shield the emotionally damaged core of the character and Voight tearing up the screen as the alternately menacing/ Hilariously politically incorrect old gangster Mickey, easily one of his best recent performances. However, the characters of Bunchy and Terry come perilously close to stealing the show, such is the calibre of their performances, particularly Terry's efforts navigating the emotional minefield of dating.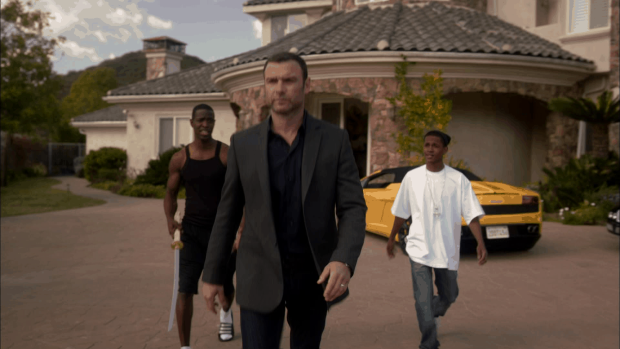 The show raises some interesting themes, such as the influence parents exert over their children, often unknowingly, with both of the Donovan kids exhibiting traits that act as parallels to Ray and Abby and of course being reflected in the relationship between Ray and Mickey. Ray Donovan also revels in showing the seamier side of the entertainment industry, with certain facets of the problems Ray has to fix analogous to some real world scandals.
One major problem the series often struggles with is deftly juggling the myriad of storylines running concurrently; often there's just so much going on in an episode that more interesting subplots are pushed aside for clichéd moments such as Ray attempting to reconcile with his wife or the whole "man with a secret finally being discovered" plot angle.
Still, this effort from Southland's Ann Biderman has quite a bit going for it, and personally what works far outweighs the few minor shortcomings this compelling new series may possess.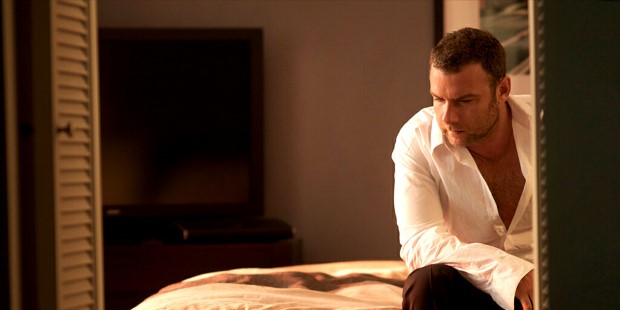 Episode Listing:
–       The Bag or The Bat
–       A Mouth is a Mouth
–       Twerk
–       Black Cadillac
–       The Golem
–       Housewarming
–       New Birthday
–       Bridget
–       Road Trip
–       Fite Nite
–       Bucky F*ckin' Dent
–       Same Exactly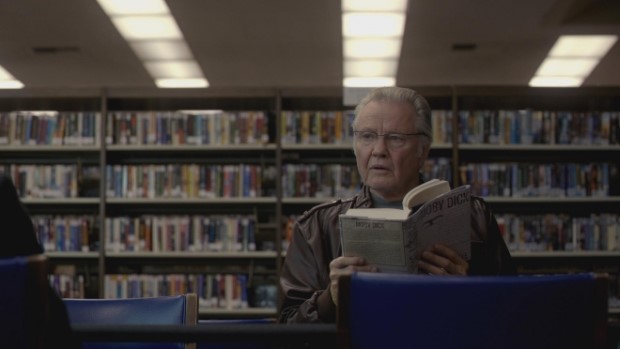 Audio and Video
Visually, Ray Donovan is fantastic, with the image resplendent with fine detail and naturalistic colours that are on par with the quality of many films. There is no grain over the image, which almost makes the image almost too crisp and makes some effects scenes easy to identify but the high contrast also shows how impeccably detailed the picture is. There are no instances of aliasing, banding or any other kind of visual anomalies and black levels are suitably solid.
The audio is presented via a Dolby TrueHD 5.1 track that is relatively solid, although, given the dialogue driven nature of the show, rarely gets a chance to truly shine. Directionality is fine, with dialogue positioned towards the front of the mix and no sign of audible bleed through. The mastering makes for a dynamic track with admirable range and wonderful clarity throughout. Overall, an accomplished transfer.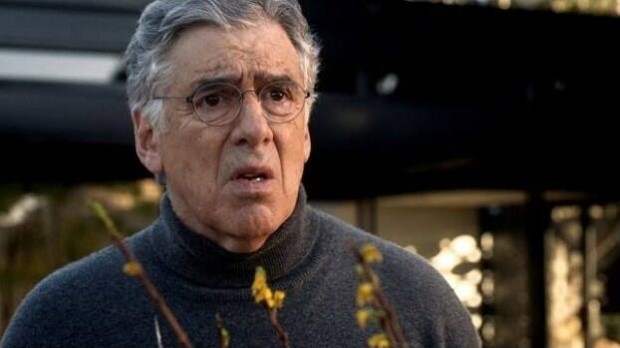 Special Features
Ray Donovan comes with quite a few special features spread out across its four discs, although most of them are disappointingly brief. The video diaries have Pooch (Daryll) just randomly shooting his daily routine and some backstage moments such as make-up and just generally interacting with the cast, whilst the "The Way" vignettes are short promotional Tumblr clips showing scenes from the show in an infographic manner.
Elsewhere you have Jon Voight discussing his first car and his favourite music, amongst other things, Kate Moennig fielding fan questions, many of which reference her previous role as Shane on The L Word and how that informs her role on Ray Donovan and other featurettes focusing on fight choreography, wardrobe and a look at all of the locations in the show.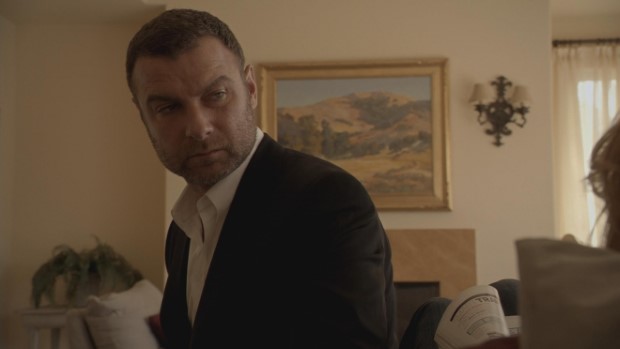 List of Features:
–       Episode 1: Dissecting a Scene (1:57)
–       The Way Ray Runs a Meeting (0:56)
–       The Way Ray Breaks (1:02)
–       Video Diary with Pooch Hall Part 1 (2:21)
–       Video Diary with Pooch Hall Part 2 (1:27)
–       Hanging with Jon Voight (2:12)
–       Kate Moennig Fan Questions (2:45)
–       Hand to Hand, Fist to Fist (6:47)
–       Dressing Ray Donovan (7:07)
Where's Ray?
–       Calabasas (2:45)
–       Bel Air Academy (1:14)
–       Luxury Living (1:19)
–       The Offices (2:21)
–       Ray's Apartment (1:57)
–       Union Station (1:13)
–       Fite Club (2:08)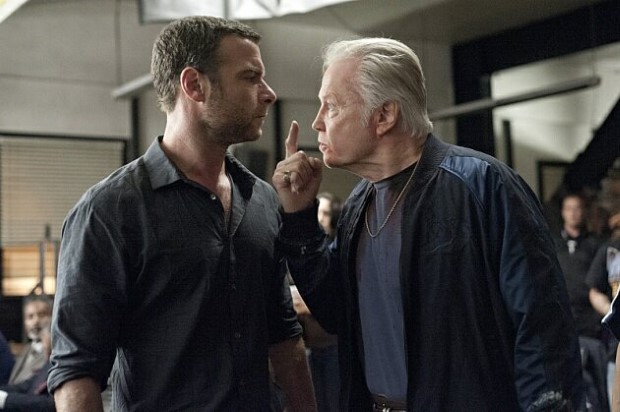 Final Thoughts
Though it starts off slowly, Ray Donovan soon picks up the pace and by the halfway point I was enthralled. The unfolding story soon draws you in and the fine writing is bolstered by some terrific performances all round. The ever increasing layers of the story peel back to reveal the true purpose behind actions such as Mickey's early parole and the actions leading up to his son betraying him and sending him to jail; these plot revelations introduce new characters that add a renewed vigour to the series whenever you feel things may be sagging a little.
There are some generic plot elements that could be handled better but for the most part Ray Donovan is an accomplished series with a compelling story and an interesting main protagonist that will reward those patient enough to work through the extensive expositional sequences to witness all of the different plot strands coming together.