Events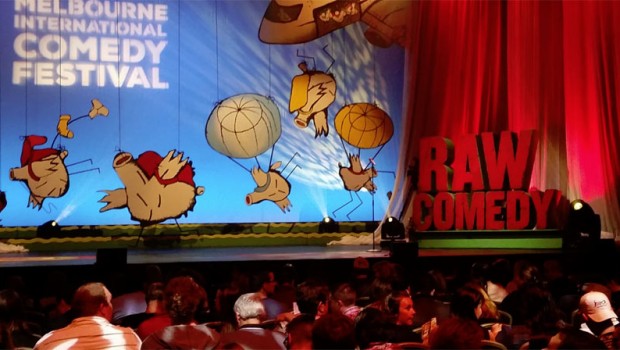 Published on April 13th, 2015 | by admin
RAW Comedy 2015 – National Open Mic Comedy Competition
Presented by comedian Adam Hills with special guests Lazy Susan (UK) and the winner of RAW Comedy India (Ruchir Ash), the Melbourne Town Hall hosted 12 of Australia's up and coming comedians for this amusing comedy competition.
Judged by Susan Provan (Festival Director, Melbourne International Comedy Festival), Steve Lock (Comedy and Cabaret, Soho Theatre, London), Steve Bennett (Editor, Chortle UK), MaryAnne Carroll (Executive Producer – Comedy, Seven Network) and Joel Creasey (Comedian and Presenter), these judges had a really difficult challenge selecting the winner on the night.
Given that, RAW Comedy has also helped launch the career of a variety of Australian comedians that include Josh Thomas, Chris Lilley, Hannah Gadsby, Ronny Chieng, Tom Ballard and Celia Pacquola to name a few of the people who have become household names and the 2015 competition is no exception to the rule.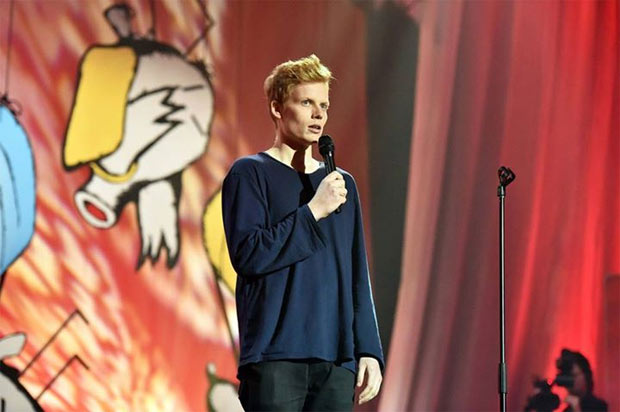 Photo www.jimleephoto.com
The RAW Comedy 2015 finalists were from all states and territories of Australia that included Amy Hetherington (NT), Anamarg (ACT), Angus Gordon (QLD), Charlie McCann (NSW), Cory John Rist (WA), David McNevin (NSW), Ismail Ali (Vic), Jess Perkins (VIC), Jonno Mastripoolito (TAS), Nicholas Huntley (SA), Rohan Ganju (VIC) and Sam Taunton (VIC).
Needless to say, performing to a packed crowd at the Melbourne Town Hall really took some great comedy guts and the 12-finalists should all be commended on an outstanding job. The winner of the RAW Comedy 2015 Finals was Angus Gordon with the Runner-up being Rohan Ganju who were both brilliant. There were also two special mentions that included Sam Taunton and Jess Perkins. Queensland Angus Gordon will also be flown to the Edinburgh Festival Fringe in order to compete in So You Think You're Funny?
In terms of comedy, the 12 finalists all had their own unique and entertaining comedy style of stand-up such as Amy Hetherington from the NT who amused the audience with her anecdotes about the 6 men to 1 woman ratio in the Northern Territory to Victoria's Rohan Ganju serious yet highly amusing short-gags about life itself.
Some of the comedians slipped in some social commentary plus some political incorrectness that had a few nervous laughs from the audience. However straight faced Angus Gordon managed to woo the judges with his solemn style of humour and even though he tried to keep a straight face, a smile or two did slip through that just made the routine even more infectious with his quirky comedy style.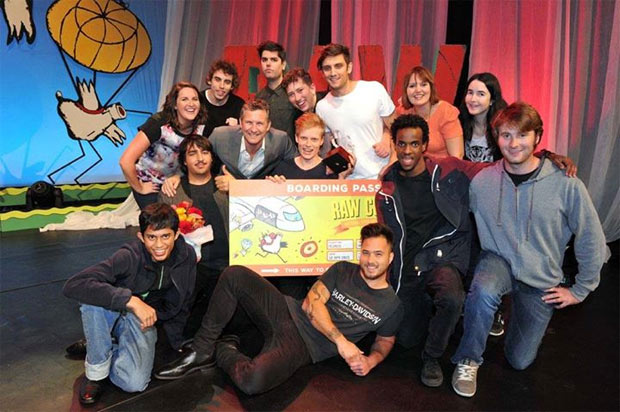 Photo www.jimleephoto.com
Final Thoughts?
RAW Comedy 2015 is definitely one of the highlights of the Melbourne International Comedy Festival as it allows the audience to experience some of Australia's up and coming comedians. It was perfectly hosted by Adam Hills with some amusing gags by Ruchir Ash and also this strange routine by Lazy Susan as the audience waited until the judges selected a winner.
Although these comedians may not be as slick as some of the professional comedians gracing the festival, there's a reason why it's called RAW and I'm sure we will see these 12 finalists again, especially Angus Gordon and Rohan Ganju who I actually picked to win.
Well done guys!