Blu-ray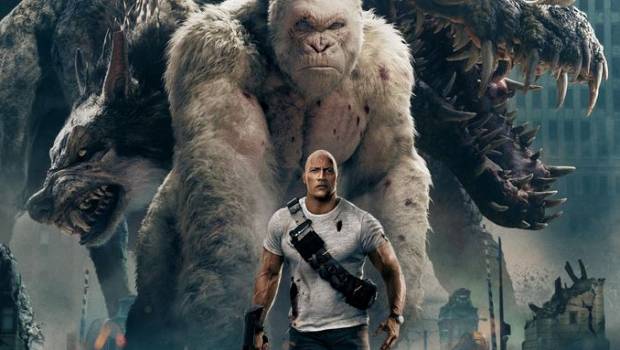 Published on July 16th, 2018 | by Tony Smith
Rampage 4K Review
Summary: Rampage on 4K is a fun release with an amusing and exciting story that looks even bigger on this format
The film Rampage is actually based (loosely) on the 1986 video game of the same name and features a similar premise of monsters rampaging through the streets as the military attempts to stop these creatures. The protagonist of the film is Dwayne Johnson (aka The Rock) who plays primatologist Davis Okoye who rescued an endangered albino silver back gorilla called George from poachers. This bond did force man and ape to became friends, however when George is involved in a dangerous genetic experience, this turns him into monstrous ape, including other creatures who threaten our society.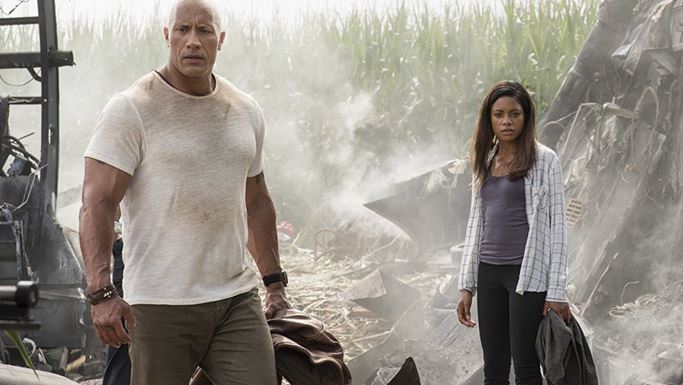 One of the catalysts of the Rampage is a genetically powered rat who has been experimented on in space and when this science station gets destroyed, this little (well big) critter is on his way to Earth with another two mutated samples to infect other animals on our little blue planet. As result, it does create a modern rendition of those classic films from the Golden Age of Hollywood with its over the top story and characters that somehow take themselves a little seriously yet somehow it all works.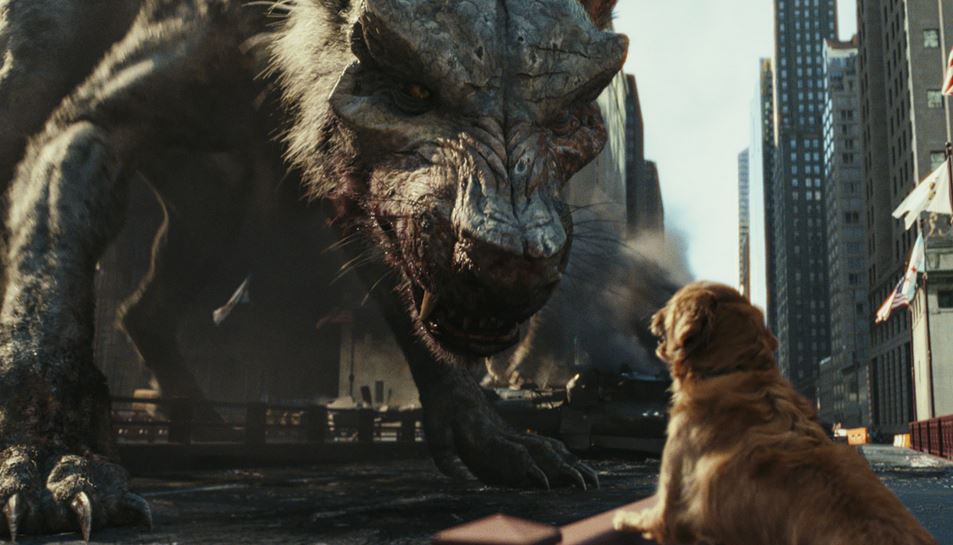 So while Davis refuses to give up on his friend, he vows to save him from this rogue genetic experiment which is where he teams up with discredited geneticist Kate Caldwell (Naomie Harris) in order to prevent this science experience gone wrong from destroying the world. As the government attempts to resolve this mess, it's up to Davis and Kate to navigate the balance between man and rampaging monster in order to save George. Add in action, some classic Dwayne Johnson acting and awesome one-liners and Rampage although cliched is a fun pop corn movie that will definitely have you invested from start to finish.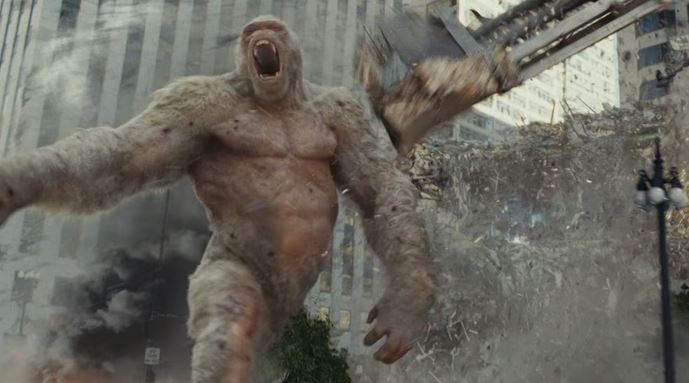 Video, Audio & Special Features
This release of Rampage is quite impressive on 4K which boasts some exceptional sharp images and amazing colours courtesy of HDR that looks quite lush. However as the budget of this film is a little smaller than other blockbusters, the CGI does look a little strange at times and furthermore, the film is a hybrid of mixed resolutions. Audio however is spectacular and really brings this film to life and is one movie that must be listened to loud. There's also a wealth of special features that takes the viewer behind the scenes of Rampage as to how it was made, it's inspiration and a very amusing gag reel to name some of the picks.
Not A Game Anymore – From arcade sensation to movie monster epic, we explore how the Midway video game inspired the filmmakers to create the ultimate disaster film.
Gag Reel – Hilarious outtakes and mishaps captured during production.
Deleted Scenes – Deleted scenes that barely missed the final theatrical cut.
Rampage – Actors in Action: Strap in for a wild ride as Dwayne Johnson, Joe Manganiello and the cast prepare for the film's demanding stunts and explosive set pieces.
Trio of Destruction – Follow the innovative design team and the artists at Weta Digital as they bring to life the biggest and baddest monsters for the film's climactic battle royal.
Attack on Chicago – Director Brad Peyton reveals the challenges of filming on-location in Chicago and turning digital destruction into a cinematic reality.
Bringing George to Life – Discover the wonder of what it's like to be a gorilla, as movement coordinator Terry Notary teaches actor Jason Liles how to move, behave and become "George."
Final Thoughts?
Rampage is fun a action monster film with some larger than life CGI monsters that helps match the larger than life Dwayne Johnson. All in all, a decent release on 4K that makes for a fun night in!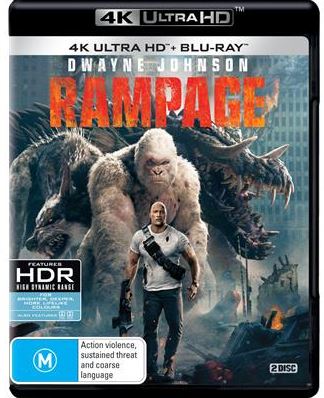 4K Details
Director – Brad Peyton
Actors – Dwayne Johnson, Naomie Harris, Malin Akerman
Film Genre – Action
Label – Roadshow
Region Coding – B
TV Standard – HD
Rating – M
Consumer Advice – Action violence, sustained threat and coarse language
Year of Release – 2018
Primary Format – Movies/TV – 4K Ultra HD
https://www.jbhifi.com.au/movies-tv-shows/movies-tv-shows-on-sale/action/rampage/634030/