Games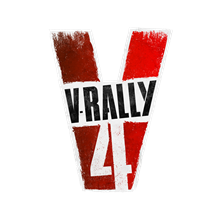 Published on July 26th, 2018 | by Admin
RALLY AND HILLCLIMB REVEALED IN A NEW BREATHTAKING TRAILER!
Sydney, Australia – 26th July 2018 – Bigben and Kylotonn Racing Games are showing off 2 of the 5 disciplines in V-Rally 4 – Rally and Hillclimb.
Witness all the tension a driver feels behind the wheel of their race car.
Check out the trailer here!
Modern and historical cars, Africa, Siberia, the American desert… in V-Rally 4, the rally challenges are real technical challenges, on all surfaces, that you'll have to be an expert in to have any hope of winning.
Phenomenal power and endurance lie in store when you decide to take on a mountain in the Hillclimb challenges. You'll be at the helm of race cars sporting over 1,000 horsepower, specially designed for the discipline, which you must expertly control on tracks running along cliff faces, as dangerous as the scenery is amazing.
Just as a reminder, there are three other disciplines available in V-Rally 4:
Extreme-Khana: you must master drifting and combine speed and precision in these trap-packed courses.
V-Rally Cross: confront 7 opponents who are hell-bent on making you bite the dust on dirt/asphalt tracks.
Buggy: your all-terrain vehicle promises to be a unique experience on these particularly rugged tracks.
Each discipline offers a unique and different driving experience. V-Rally 4 allows racing fans to put their skills to the test and learn new driving techniques. This versatility will be of great use in Career Mode, which lies at the heart of the game's experience and will take drivers across the world.
V-Rally 4 will be available September 2018 on PlayStation®4 and Xbox One. The game will also be available on Nintendo Switch™ at a later date.