Hardware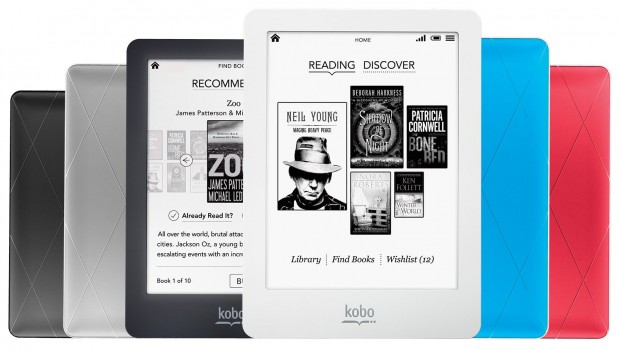 Published on September 28th, 2015 | by admin
RAKUTEN KOBO BRINGS ITS WORLD-CLASS EREADING SERVICE TO JB HI-FI NOW EBOOK CUSTOMERS IN AUSTRALIA
Sydney, Australia, September 28, 2015 – Rakuten Kobo, a global leader in eReading, today announced it will provide more than 13,000 of JB Hi-Fi's NOW eBooks store customers in Australia with access to millions of titles through its extensive catalogue at Kobo.com.
JB Hi-Fi, a major Australian retailer of consumer electronics, will close its NOW eBooks store on September 30, after which its customers will have the option to access the Kobo eBookstore. As the world's only global digital platform devoted exclusively to reading, Kobo will ensure that JB Hi-Fi's NOW eBooks customers enjoy a seamless transfer of their current libraries, while also giving them access to a full catalogue of more than 4 million eBooks. From romance to thrillers, biographies and memoirs to business books, non-fiction to literary fiction, readers will be able to purchase titles from Kobo.com and continue their literary journeys with Kobo eReaders and apps.
"Kobo has a proven track record in ensuring booklovers can continue to read from their digital library and add to it, having worked with major eBook platforms such as the UK's blinkbox and the Sony Reader Store in the past, and today, we are pleased to welcome JB Hi-Fi's customers. Keeping our promise of providing a great reading experience for all of our customers, the transition will be made seamless, and we will be providing a $10 account credit to JB Hi Fi customers who transfer and sign up to the Kobo service," said Michael Tamblyn, President, Rakuten Kobo. "Readers will be able to continue enjoying all their favourite stories, as well as discover new ones at our bookstore."
NOW eBooks will be sending customers an email with instructions on how to easily transfer their libraries to a Kobo account. Customers will be able to download their current books from their NOW eBooks accounts until the store's closing date on September 30.
NOW eBooks customers will be able to access their books on Kobo's E Ink eReaders and free eReading apps built for the most popular smartphones and tablets.
For more information, please visit:
Kobo – https://kobo.com
JB Hi-Fi NOW eBooks – https://books.jbhifi.com.au/