Comics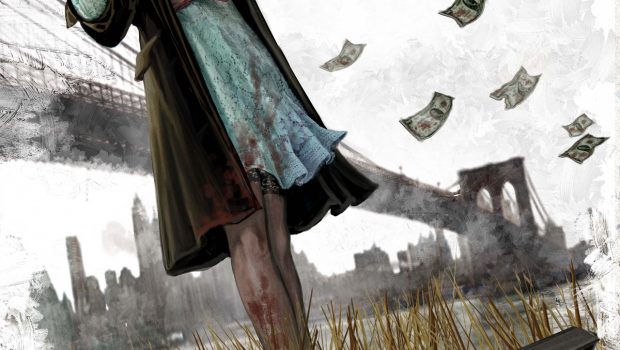 Published on October 5th, 2021 | by Adrian Gunning
RAINWERKS, DARK HORSE COMICS, AND THE NEWLY REOPENED ST MARK'S ANNOUNCE MAFIOSA SIGNING ON THURSDAY
The Roaring Twenties are back! With all the romanticism and brazen violence of mafia-dominated New York, Mafiosa sets the status quo ablaze–with style, class, and a smoking barrel this November when the first volume is released by Dark Horse Comics.
Today RainWerks, the development studio that brought Mafiosa to life on Kickstarter in a special introductory standalone story, announces that in conjunction with the upcoming release of this genre and gender-busting story, St Marks Comics, the legendary retailer which recently reopened in Industry City, Brooklyn will host writer Sunshine Barbito in a special pre-release event on Thursday October 7 at 8pm!
"I am thrilled for Mafiosa to be out and in readers' hands" says writer Sunshine Barbito. "For me and all the artists involved in telling this story, it's going to be the best pay off to share it with the world."
Attendees of New York Comic Con and locals on both sides of the bridge can receive a special exclusive bookplate featuring exclusive art by Deborah Carita along with their preorder of Mafiosa from St Marks on Thursday after the doors close to convention hall at the Javits Center. Full details below:
Sunshine Barbito @ St Mark's Comics!
8-10pm Thursday October 7
51 35th St, Brooklyn, NY 11232
Mafiosa TPB arrives in comic shops November 10, 2021 and bookstores October 26, 2021. Pre-order now through your local comic shop for $19.99.