PC Games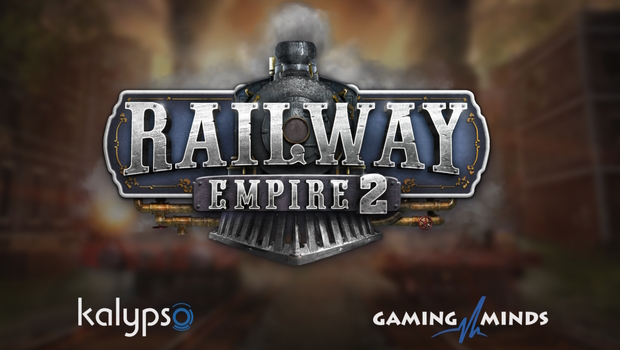 Published on June 5th, 2023 | by Chris O'Connor
Railway Empire 2 PC Review
Summary: An ambitious train management sim that looses steam in some areas.
Those of us who are old enough will, I suspect, remember fondly Sid Meier's Railroads! The first big game that let us run our own train empire. Railway Empire has elements of Railroads!… but gets bogged down in the details.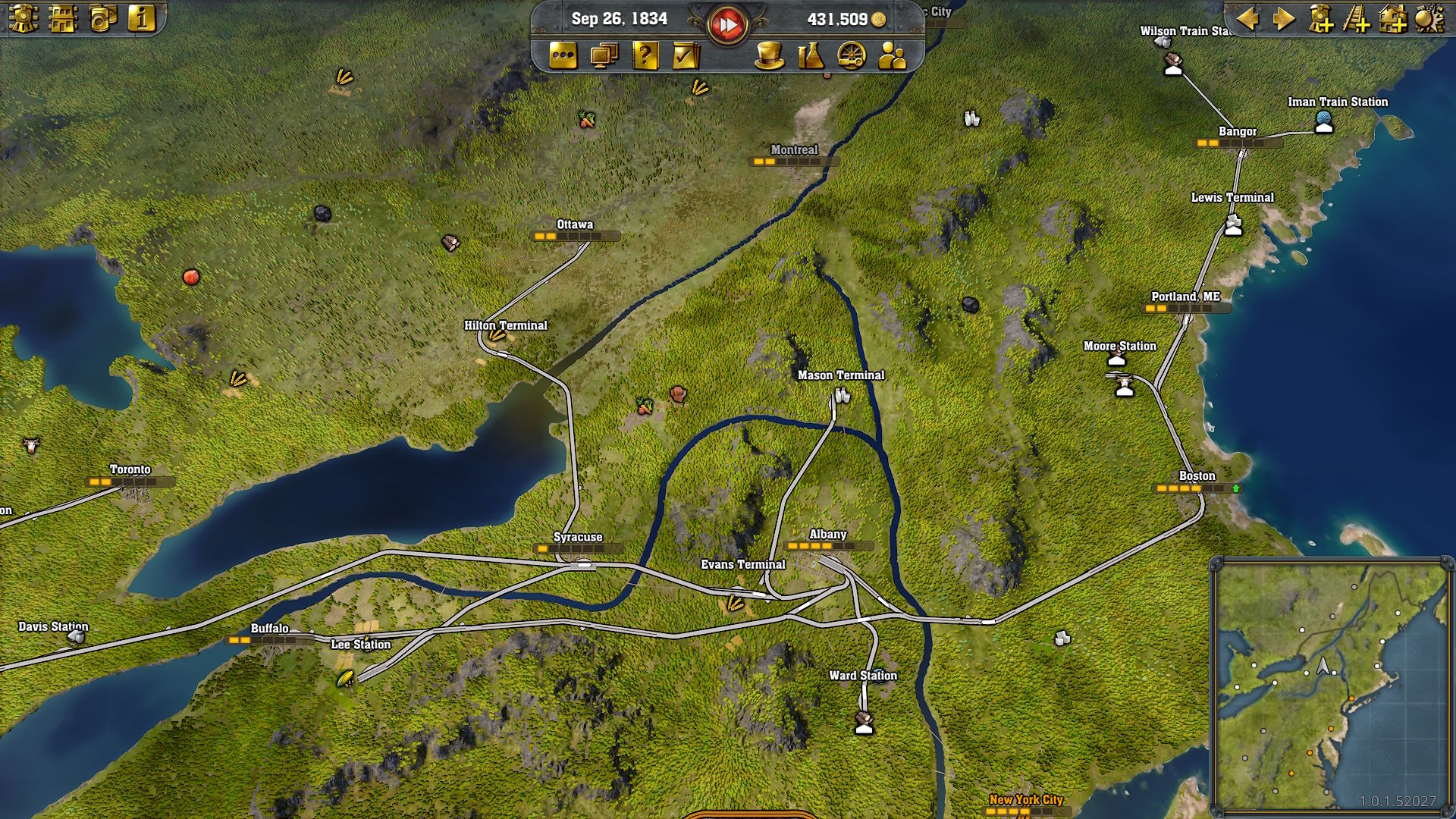 Railway Empire 2 puts you in the hat of an entrepreneur in the early 1800's and tasks you with turning your steam trains into the workhorse of the economy and growing your empire to the largest one of the continent and outsmarting your competitors.
That sounds all well and good and for the most part it is… but as mentioned, there are some catches.
My first issue came with a soft lock during the tutorials which, as you could imagine, left a very sour taste in my mouth. I was tasked with adding some grid irons near each station on a line… I did so… but the tutorial wouldn't progress… it also didn't tell me what I hadn't done right or how to move forward. My suspicion is that the grid irons needed to be placed in a certain location… outside of this and the game just doesn't recognise them. This arguably relates to the larger games problem when trying to place buildings etc. It would be helpful if acceptable building areas could be highlighted (at least within a certain range of the cursor) as often it ends up being a case of waving the cursor over the screen to see when it will finally turn white so you can place your building.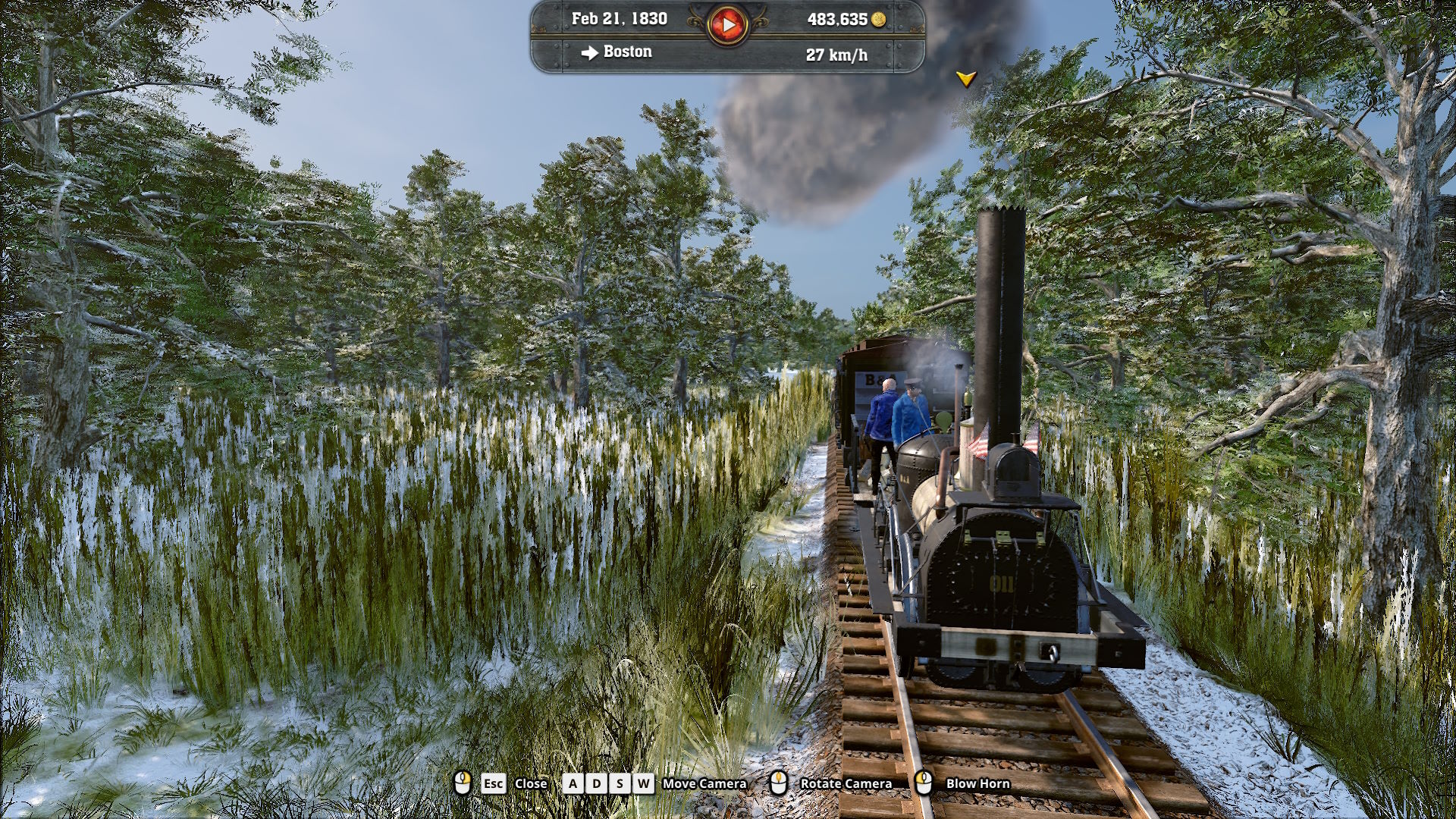 The other main issue I had with the game is something that some players might regard as a positive (stick with me here). Something that frequently occurred (at least often enough to be quite annoying) is trains not moving… supposedly because another train was stopping them moving. This is something that can be avoided by laying double track or managing different aspects of the way the trains travel on the tracks (you can set specific directions for lines of track etc)… but on at least some occasions I found a train that would have been hundreds of kilometers from any other train, with stations between any other train on the same track… unable to move because of another train using the same line… despite it being so far away as to not be a danger at all. The biggest issue is actually in figuring out where the issue comes from as you will get an alert saying a train has been waiting for a long time but it won't tell you what it's waiting for (you can sometimes hover over the train and it might give you a line showing what is causing the delay… but it can be fiddly as it can stretch past the area you are viewing.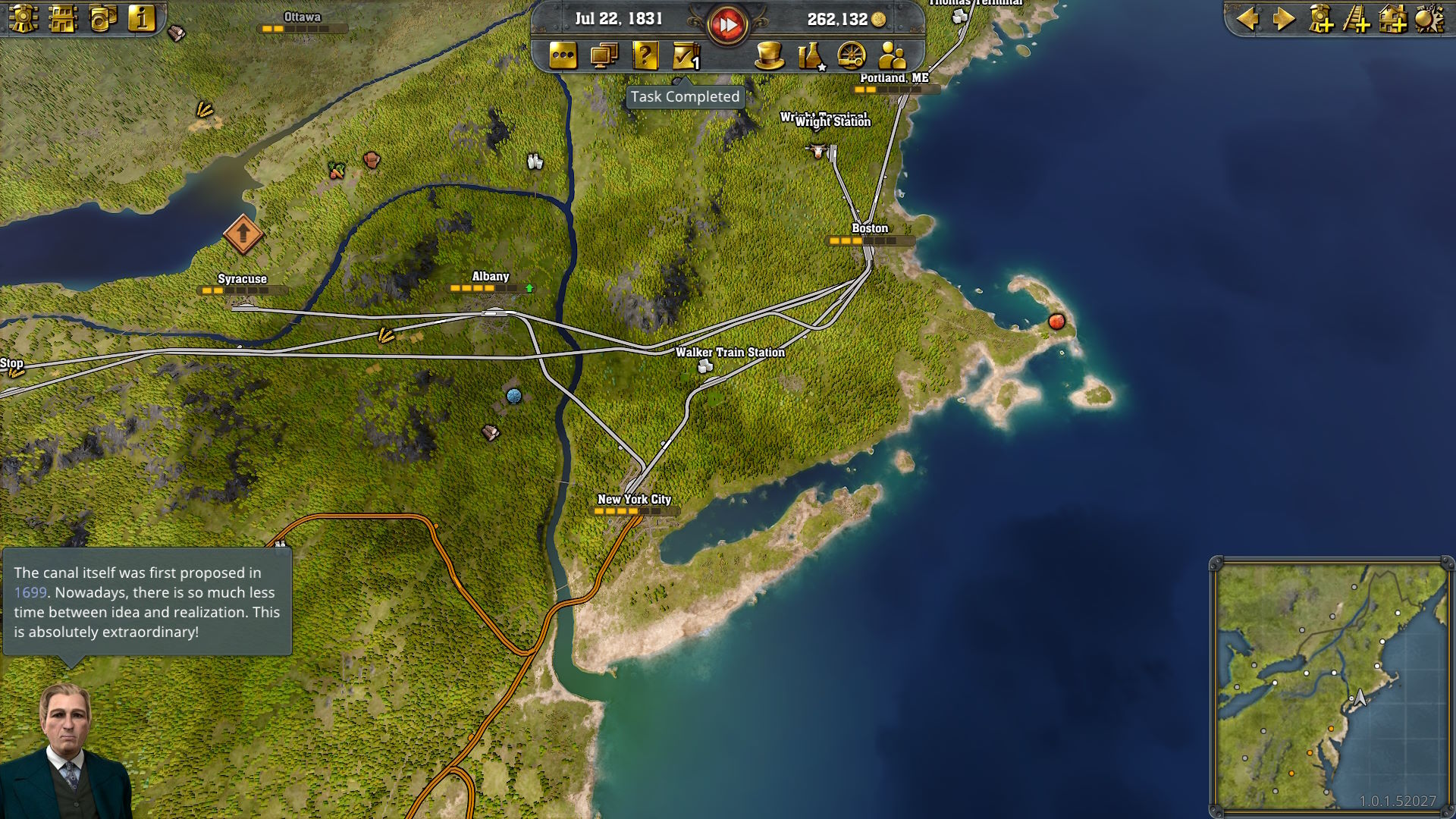 Once I got around the issues (ie put up with them or put structures in place to minimize the issues)… it was a bit of fun… but ultimately not enough fun that I want to keep playing the campaigns (the little animated guides are pretty average too… there has been no effort to sync their lips so they look just like bad puppets flapping their mouths while words are being played at the same time).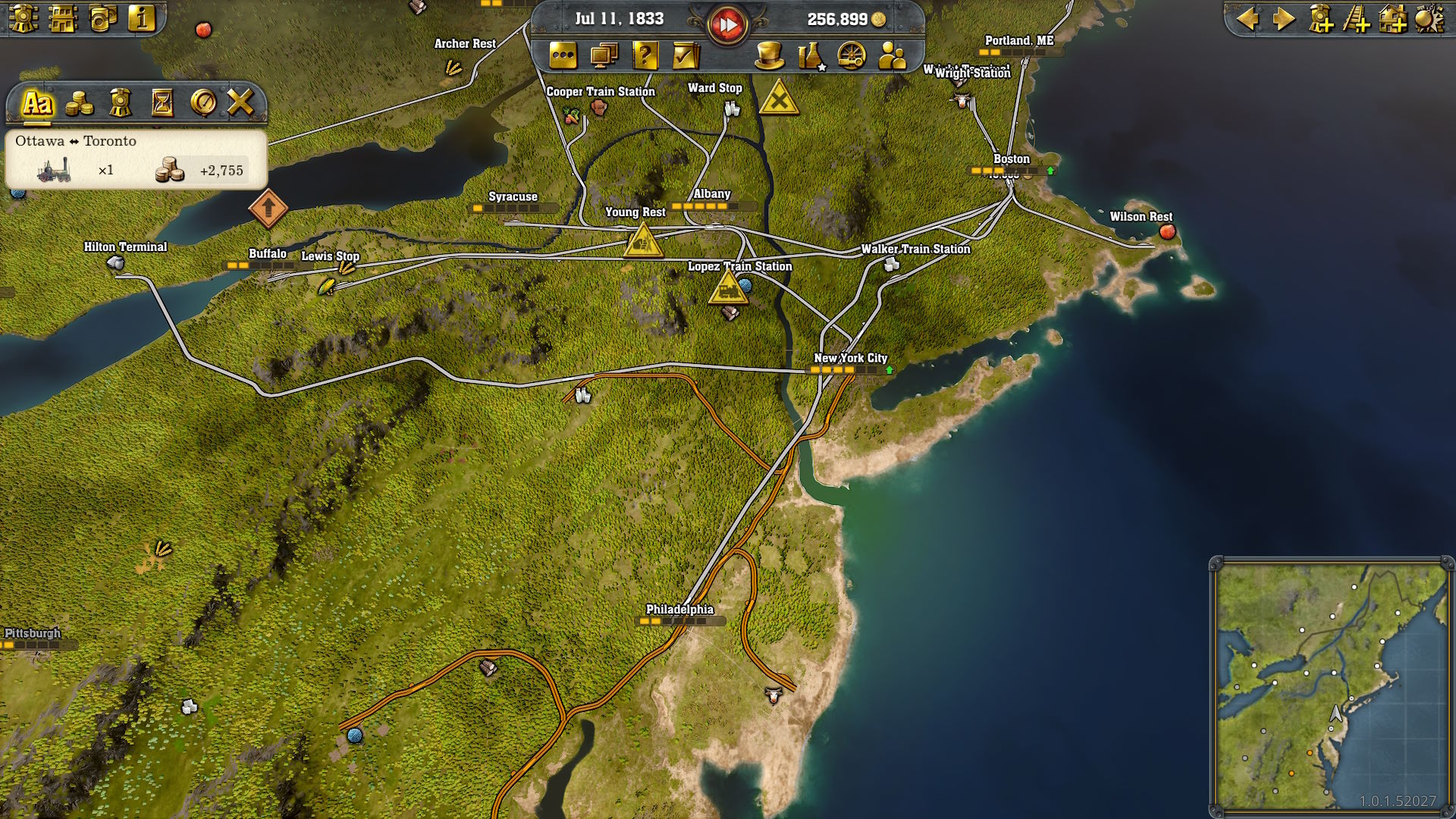 For the price I'd want a much more polished game and I don't think this is it… it just feels like pathfinding/obstruction detection is sub par and it feels a bit clanky around the edges. Visually the main graphics are quite nice (bar those character animations).
If you are after a game that requires you micromanage a train empire then this might be for you. If you want a game that lets you run a train empire without having to hold the hand of each of your engineers… maybe give it a miss.