Games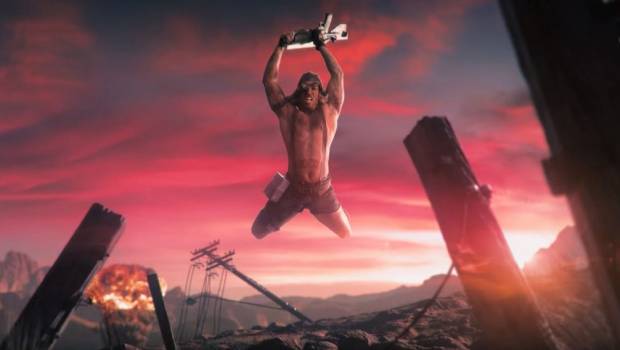 Published on June 12th, 2018 | by Admin
RAGE 2 Launching Spring 2019, Collector's Edition Announced
At last night's BE3 Showcase in Los Angeles, Bethesda showcased even more of the emergent mayhem of RAGE 2, the upcoming open world first-person shooter launching in Spring 2019 on Xbox One, PlayStation 4, and PC. In addition, a limited Collector's Edition that includes a wall-mounted talking and singing mutant head, was revealed.
RAGE 2 brings together two studio powerhouses – Avalanche Studios, masters of open world insanity, and id® Software, creators of the first-person shooter – to deliver a carnival of carnage where you can go anywhere, shoot anything, and explode everything.
As Walker, the last Ranger, head to the wasteland for pure pandemonium in RAGE 2. With ludicrous vehicle combat, super-powered first-person mayhem, and an open world full of emergent madness, tear across an unforgiving wasteland battling sadistic gangs to find the tools and tech needed to crush the Authority's oppressive rule once and for all.
The RAGE 2 Collector's Edition is now available for pre-order at participating retailers and will include tons of great bonuses, including the mountable head of Ruckus the Crusher! This loveable half-dead mutant will live on your wall, talking and singing songs. The limited Collector's Edition also includes:
An exclusive steel book
A Collector's Edition poster
Bonus Digital Content:

Exclusive Bonus Mission — Cult of the Death God
The DOOM BFG
A Mutant Monster Truck Skin
Wasteland Wizard Cheat Codes
Progress Booster
Nicholas Raine Armor and Settler Pistol
An exclusive Battle Standard to fly from your vehicle
RAGE 2 has not yet been rated by the ESRB. For more information or to pre-order the game, please visit https://bethesda.net/en/game/rage2.