Comics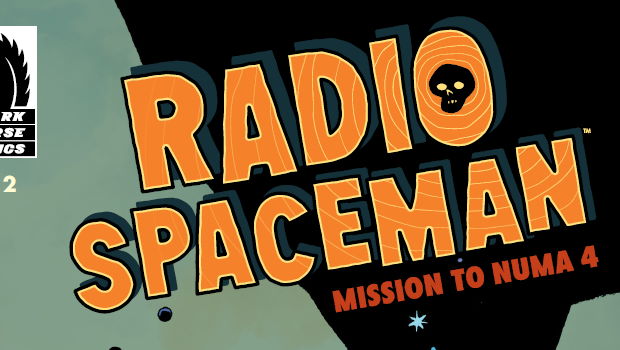 Published on March 22nd, 2022 | by Chris O'Connor
Radio Spaceman #1 Review
Summary: When some surviving crew go missing Radio Spaceman must investigate a crashed ship on a mysterious planet... but things may be far more complicated than they seem.
At this point I would say I'm a long time Mignola fan… true I joined the fandom late… but I've been making up for lost time. So when a new series came up I was keen to dive in and this is an intriguing dive.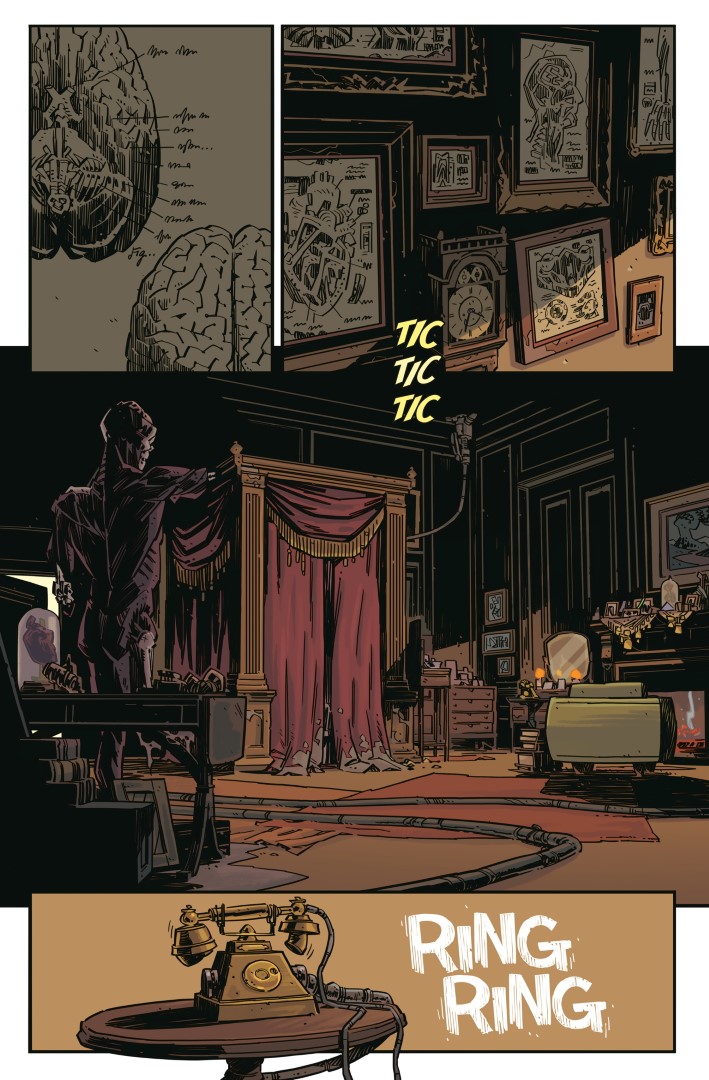 A ship has crash landed on a mysterious planet, some of the crew that survived have gone missing… seems like a job for Radio Spaceman, the mysterious mechanical hero. But the planet hides greater mysteries than the missing crew and it may prove too much to handle… even for Radio Spaceman.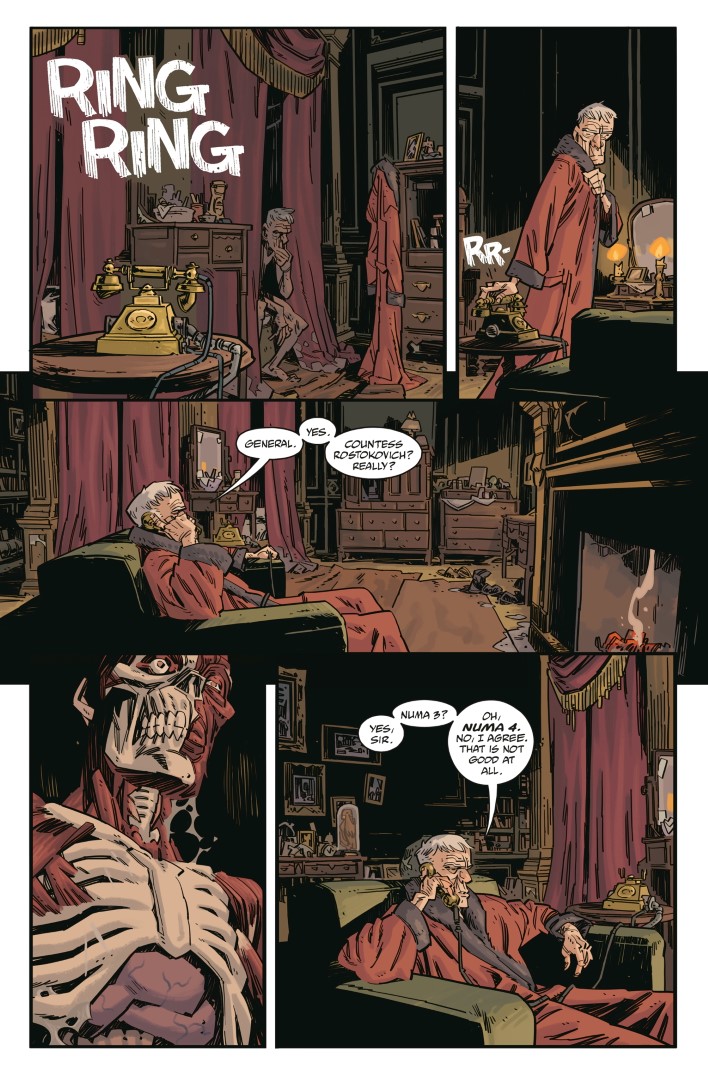 Writing
There's not a lot of dialogue in this issue, but what there is, is used well. The sense of mystery is maintained throughout and information is drip fed at just the right pace to keep readers intrigued enough to eagerly move from panel to panel. Mignola maintains his ability to fill conversations with serious information only to then throw in a humouous moment that can elicit a giggle. For the few pages in this issue the writing manages to somehow set the scene sufficiently to hook our interest and set things up for the finale. I was previously unaware of Radio Spaceman… but from just this issue I feel like I have a pretty solid grasp of who he is… not a bad achievement in about 32pages.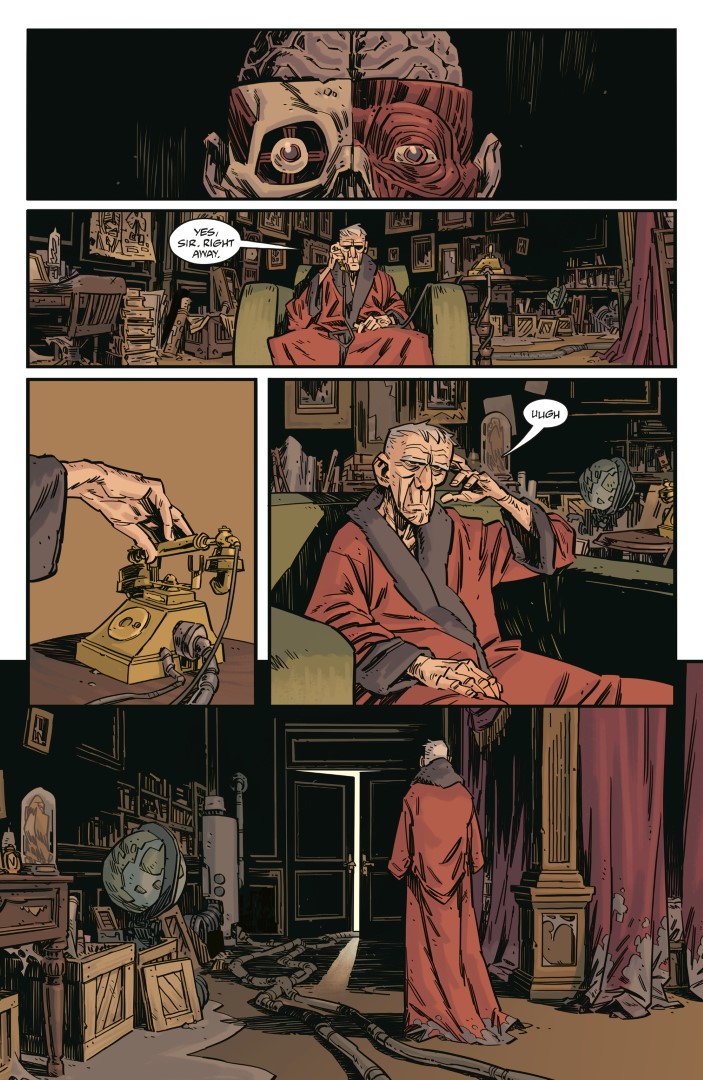 Artwork
No doubt a big part of how this issue gets across the notion of who Radio Spaceman is and what they are all about is thanks to the artwork. Greg Hinkle and Dave Stewart have done a fantastic job imbuing our main character with a begrudging sense of duty. The steampunk world Radio Spaceman exists in is also wonderfully brought to life (I can practically see the cosplays now) with a lovely mix of retro and modern elements that blend together perfectly for a great aesthetic.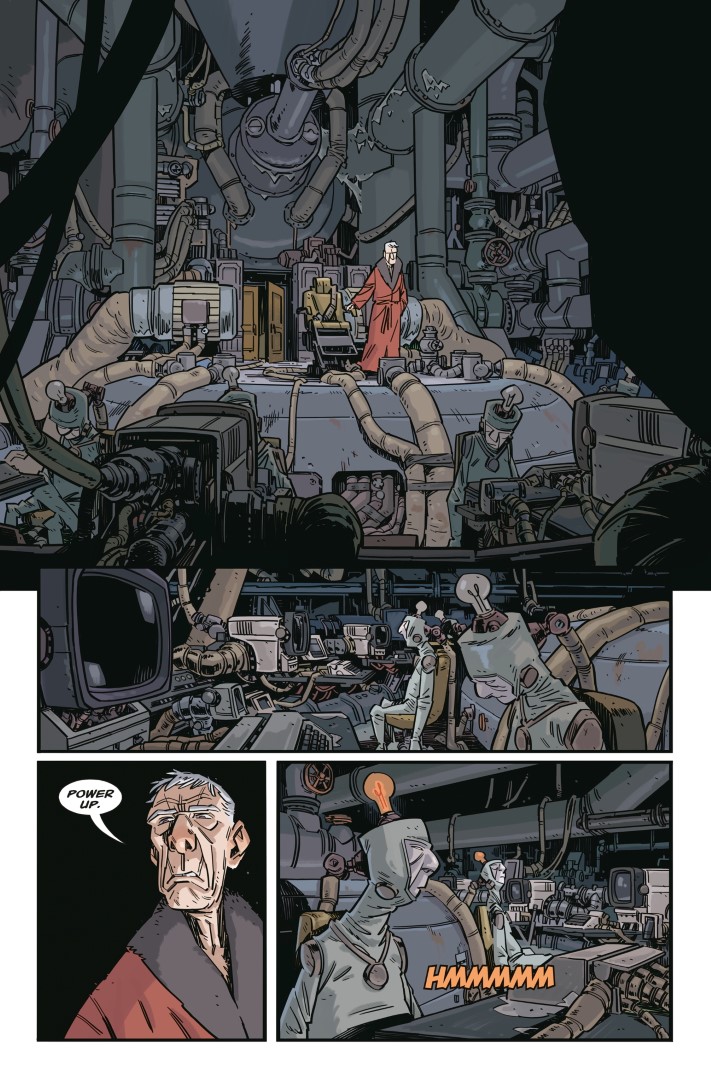 Final Thoughts
There really is a lot of character crammed into these pages. I was quite surprised at just how much has been successfully packed into the 32 or so pages here, enough to paint a pretty decent picture of Radio Spaceman, give a quick idea of what he's all about and set things up for the main core of this story. A fascinating character that I look forward to seeing more of in the future. Grab a copy and launch into the fun!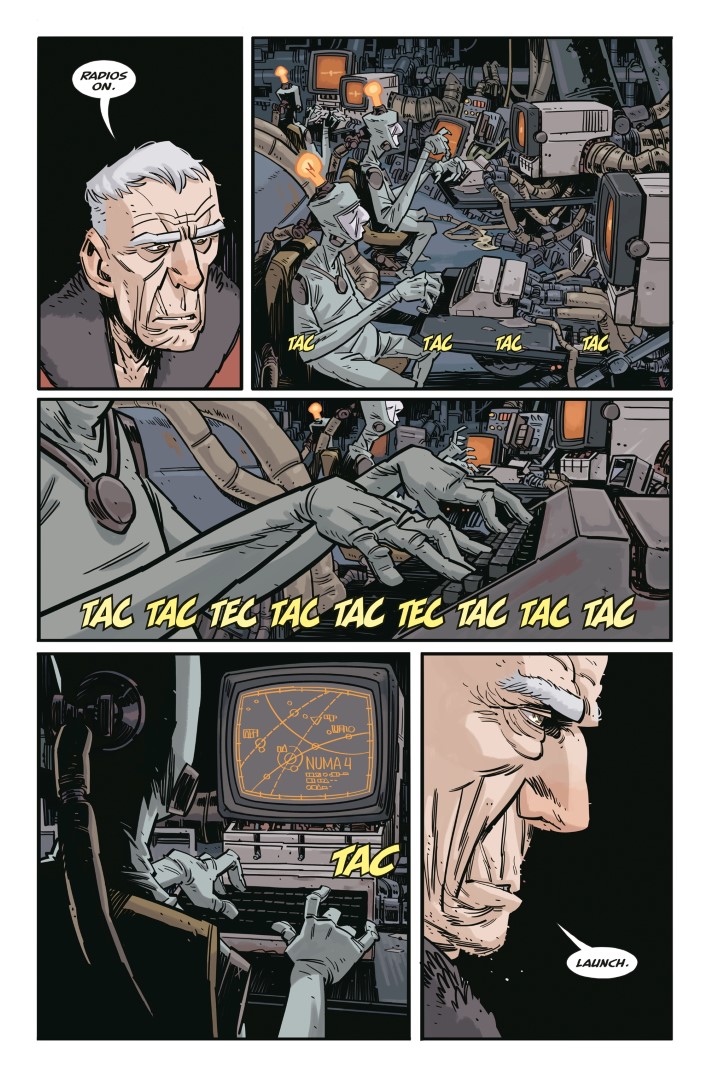 COMIC DETAILS
Publisher: Dark Horse
Writer: Mike Mignola
Artist: Greg Hinkle
Colourist: Dave Stewart
Cover Artist: Mike Mignola, Dave Stewart
Genre: Science-Fiction, Crime, Action/Adventure
Format: 32pgs, FC, Miniseries
Release Date: 2nd March, 2022