Games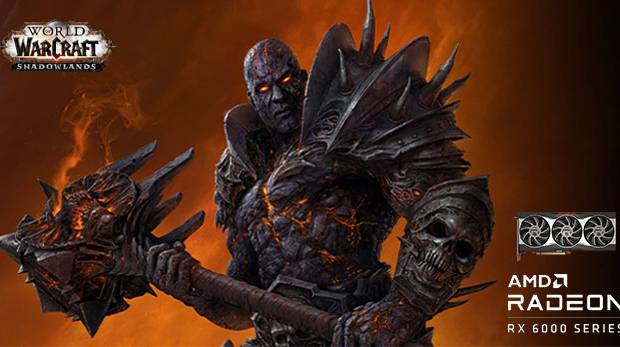 Published on November 24th, 2020 | by Andrew Bistak
Radeon RX 6800 Series Graphics deliver stunning visuals and exceptional performance in World of Warcraft: Shadowlands
Blizzard Entertainment launched the epic eighth expansion of World of Warcraft®, allowing gamers to step into the Shadowlands and experience hyper-real raytraced shadows and amazing performance with Radeon RX 6800 series graphics cards as they explore the realms of the afterlife.
World of Warcraft®: Shadowlands is developed to take advantage of AMD RDNA 2 gaming architecture, and is optimized for Radeon RX 6800 Series graphics cards for the ultimate gaming experience, and supports the following features as you travel through Azeroth and the Shadowlands:
DirectX Raytracing (DXR) – Adding a high performance, fixed-function Ray Accelerator engine to each compute unit, Radeon RX 6800 Series graphics cards are optimized to deliver real-time shadow realism with DXR.
FidelityFX Ambient Occlusion – Dynamically and efficiently helps improve the appearance of objects based their exposure to ambient light.