Games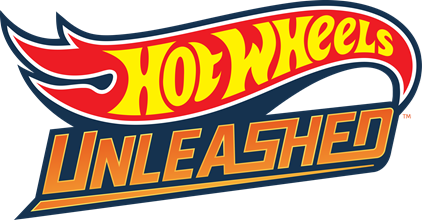 Published on September 28th, 2021 | by Adrian Gunning
Racing Fans Rejoice: Mattel and Milestone Launch Hot Wheels Unleashed
Mattel, Inc. (NASDAQ: MAT) and Milestone, a leading global racing game developer, today launched Hot Wheels Unleashed™. The action-packed arcade-style racing experience is available now for those who preordered the Hot Wheels Unleashed ™ – Ultimate Stunt Edition on PlayStation™5, PlayStation™4, Xbox Series X|S, Xbox One, Nintendo Switch and PC (Steam and Epic Games Store). Hot Wheels Unleashed will be available for racing and Hot Wheels® fans across the globe on September 30, 2021.
Racers can finally drift, boost, jump and crash on Hot Wheels iconic orange tracks in stunning detail. The game features unique single player modes, including the Hot Wheels City Rumble in which players must win races, time attacks, complete special challenges and defeat bosses to expand their collection with unique cars and track pieces. Gamers can also challenge friends in multiplayer races up to 12 players online (including cross-play through consoles of the same family since day one) and two players offline with split-screen mode.
The starting grid roster features 66 vehicles, including Hot Wheels most celebrated original designs over the brand's 53-year history such as Boneshaker™, Rodger Dodger™ and Twin Mill™, automotive icons of pop culture such as the Batmobile from DC™, Party Wagon from Teenage Mutant Ninja Turtles, Snoopy from Peanuts, Time Machine from Universal Pictures and Amblin Entertainment's Back to the Future, K.I.T.T. from NBC's Knight Rider and OEMs including Audi, Ford, Honda and many others.
Each vehicle has specialised attributes and rarity levels that players can upgrade. Hot Wheels original designs and OEMs can also be personalised with unique liveries via the Livery Editor, where players can also upload their creations or download designs from the community.
Hot Wheels Unleashed™ features six environments, each with its own immersive playground and unique style: Garage, Skyscraper, College Campus, Skatepark, Track Room (a special stage designed specifically to showcase the freedom of the Track Builder feature) and The Basement, a customisable space, where players can rearrange furniture and accessories with hundreds of customisation options.
The Track Builder is a unique feature, which Milestone's designers used to create the game's tracks, and allows players to create infinite racetrack variations through distinct Track Builder Modules. More than 20 modules are available at launch, such as T-Rex Escape, Spider Ambush and Hungry Cobra. The Track Builder also gives players the chance to share creations within the game or download and enjoy tracks made by fellow players.
Keeping the competition fresh, the ongoing content plan for Hot Wheels Unleashed™ will include more vehicles from iconic brands such as Street Fighter™, Masters of the Universe™, DC, Barbie™, along with OEMs with a racing pedigree like Aston Martin, BMW and McLaren™.
Free and premium DLCs will be released periodically featuring  vehicles, track builder modules, customisation items and exclusive themed expansion sets introducing new environments. Players will also have the chance to join Racing Seasons, limited-time challenges with new vehicles and special rewards.
HOT WHEELS™ Pass Vol. 1 includes ten vehicles, three customisation packs and three track builder modules and the HOT WHEELS™ – Batman Expansion. Passes Vol. 2 and Vol. 3 will be announced at a later date.
Hot Wheels Unleashed™ is available today in early access and launches globally on September 30, 2021 on PlayStation®5, PlayStation®4, Xbox Series X|S, Xbox One X, Xbox One, Nintendo Switch and PC (Steam and Epic Games Store). For more details, visit the official website: https://hotwheelsunleashed.com/
As the #1 selling toy in the world*, Hot Wheels is the global leader in car culture. For the last fifty plus years, Hot Wheels has proven its influence on the automotive community with legendary design and epic performance. Today, Hot Wheels has become a worldwide powerhouse franchise, with live and virtual events on almost every continent, highly sought-after consumer products and top-tier collaborations, a #1-rated content channel on YouTube, and more. While 16.5 Hot Wheels are sold every second and over 8 billion cars have been sold to date, the brand continues to expand its presence in digital gaming, with success across mobile, console and PC platforms.