Games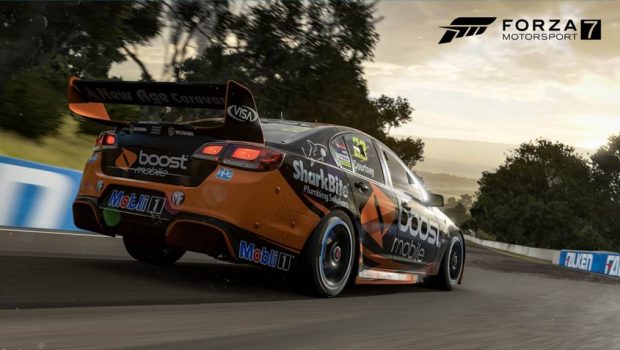 Published on August 31st, 2017 | by Admin
Race to the Finish Line in the Forza Motorsport 7 Garage
Here, in the final week of the Forza Motorsport 7 Garage, we bring you cars that span more than 50 years of racing history, all of which you'll be able to explore, customize and drive in Forza Motorsport 7. From the early days of racing history to modern high-tech marvels, this lineup is drawn from nearly every major racing series in the world.
The world of racing has a history all its own. There are stories of success and triumph and endless innovation. Consider the evolution of aerodynamics in the first cars to experiment with downforce, or the search for power as turbo-charged vehicles entered the field. Forza Motorsport 7 will feature classic racers like the 1966 Ford #2 GT40 Mk II Le Mans and the 1991 Mazda #18 Mazdaspeed 787B, among many others legendary race cars. As the 2017 racing season is still underway, you will be able to experience the latest technology and designs from Formula One, IndyCar, NASCAR, Aussie V8 Supercars and Formula E. These are the cars that are racing right now in their respective series, and you'll get to race them firsthand in Forza Motorsport 7.
This week, we're also thrilled to share an exciting infographic that encapsulates the diversity and breadth of Forza Motorsport 7's massive 700+ car lineup.
Now let's take a look at the cars of the final week of the Forza Motorsport 7 Garage.
2017 Holden #22 Walkinshaw Performance VF Commodore
The V8 Supercars Championship in Australia is the premier road racing series Down Under. At this event, no matter where the success has swayed, Holden holds a faithful following of race fans. The #22 is driven by veteran James Courtney and primarily sponsored by Mobil 1. The 2017 season has been a tough one for the Walkinshaw team, but no one is more loyal to his calling than Courtney, who has driven with optimism and an undying drive to find performance. Whether you take the #22 to the legendary Bathurst track at Mount Panorama, to the streets of Long Beach, or any other track in Forza Motorsport 7, you will find the Aussie spirit of racing at every corner.
Here is the massive lineup of some of the most amazing cars and trucks from the world of motorsport. As always, stay tuned to ForzaMotorsport.net for the full list of announced cars that you will find in Forza Motorsport 7 when it becomes available on Sept. 29 for Ultimate Edition, and Oct. 3 for Standard and Deluxe Editions.
2015 Alumi Craft Class 10 Race Car
1986 Audi #2 Audi Sport quattro S1
1989 Audi #4 Audi 90 quattro IMSA GTO
2011 Audi #2 Audi Sport Team Joest R15++ TDI
2012 Audi #1 Audi Sport Team Joest R18 e-tron quattro
2014 Audi #2 Audi Team Joest R18 e-tron quattro
2014 Audi #45 Flying Lizard Motorsports R8 LMS ultra
2014 Audi #67 Rotek Racing S3 Saloon
2017 Bentley #17A LIQUI MOLY M-Sport Continental GT3
1975 BMW #25 BMW Motorsport 3.0 CSL
1979 BMW #6 BMW Motorsport M1 Procar
1999 BMW #15 BMW Motorsport V12 LMR
1999 BMW #16 BMW Motorsport V12 LMR