News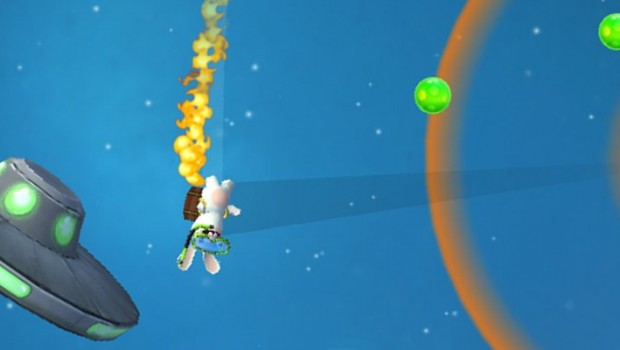 Published on October 18th, 2013 | by admin
RABBIDS BIG BANG NOW AVAILABLE ON iOS AND ANDROID
SYDNEY, AUSTRALIA – October 18th, 2013 – Ubisoft has announced that Rabbids Big Bang is now available on iOS ($0.99) and Android devices ($1.26).
The Rabbids are taking the skies and making the final frontier their new playground in this physics-based game for smart-phones and tablets. Developed using Redlynx's critically acclaimed engine, players will pilot the wacky little creatures using jetpack boosts and the gravitational force of planets to avoid catastrophic accidents, fly around obstacles and explore the edges of the galaxy. Rabbids Big Bang will allow Rabbids games fans to take the adventure with them wherever their smart-phones or tablets may go!
Developed by Ubisoft Paris studios, a dedicated team of Rabbids lovers with previous experience developing for Rabbids and mobile games, Rabbids Big Bang includes 150 different missions including crash-landing landing on planets, bouncing off of space cows and reaching specific speeds. The customisation options in-game are plentiful, jetpacks can be upgraded for an added boost or just a bit of flare and there are disguises, new outfits and funny looks to make Rabbids stand out! Lookout for silly space antics and characters including space duckies and cheese planets.
In the months after the release, the game will receive extensive support with free updates including new missions to continue providing Rabbids Big Bang fans with new content.
For more info on Rabbids Big Bang, please visit: https://www.facebook.com/rabbids?fref=ts
To download from iTunes please visit here.
To download from Google Play please visit here.