Games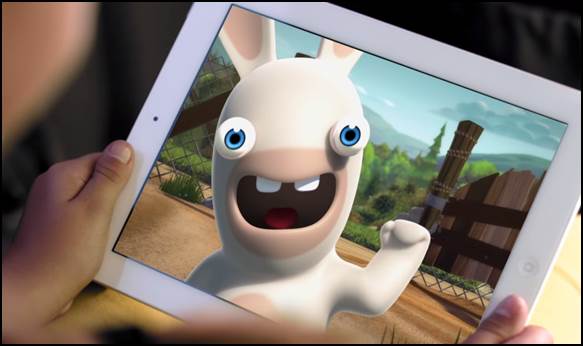 Published on June 29th, 2015 | by Admin
RABBIDS® APPISODES NOW AVAILABLE ON iOS
Sydney, Australia — June 29TH, 2015 — Today Ubisoft announced that the Rabbids Invasion TV Show has been adapted for interactive play on mobile devices with the launch of Rabbids Appisodes. Developed by Ubisoft Paris Studios, Rabbids Appisodes is now available to download on the Apple App Store.
Rabbids Appisodes is based on the successful Rabbids Invasion TV series created by Ubisoft Motion Pictures and broadcasted in Australia on GO! and Nickelodeon. Launched in 2013, the hit TV show has already been viewed more than 450 million times worldwide*.
Rabbids Appisodes is a brand new experience in which kids can not only watch their favorite animated TV show, but also play along to unleash the Rabbids' silliness! While the episode is playing, kids will interact alongside the Rabbids on their crazy adventures. Kids can mimic the Rabbids through fun-filled activities such as finding hidden objects, and various mini-games using touch, movement and voice controls. Rabbids Appisodes can be enjoyed whenever and wherever on their iPhone, iPad or iPod.
Seven appisodes are now available for download on the Apple App Store. Rabbids Appisodes is compatible with iPhone, iPad and iPod.