Hardware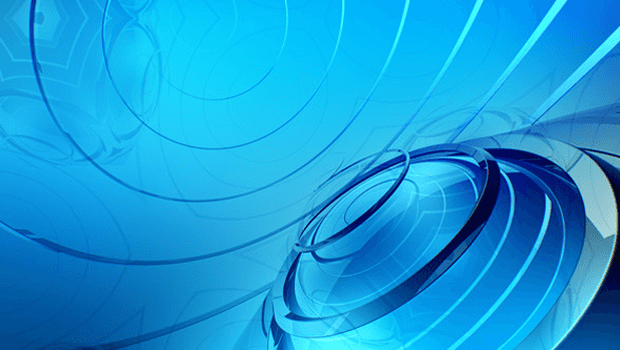 Published on December 30th, 0201 | by Admin
HIS R9 270 iPower IceQ X² Turbo Boost 2GB Review
Summary: The best aspect of the card is that it's overclocked straight out of the box and you could probably tweak it a little more thanks to the included iTurbo software.
Title: HIS R9 270 iPower IceQ X² Turbo Boost 2GB
Manufacturer: HIS
Product Type: PC Graphics Card
Reviewer: Tony Smith
Review Date: November 2013
The HIS R9 270 iPower IceQ X² Turbo Boost 2GB is a powerful gaming card that is actually faster than the original AMD Reference Design. In terms of GPU, this card uses the 28 nm "Pitcairn" architecture with 1280 steam processors, 80 texture memory units, 32 raster operations units and a 256-bit wide GDDR5 memory interface holding 2 GB of memory. It's a little affordable dynamite!
Box Contents
CrossFireXTM Bridge
DVI-I to VGA Adapter
Install CD with Multilingual User Guide
Quick Installation Guide
HIS Power Up Label
However where the card does stand out is through its decent cooling capabilities thanks to the IceQ X² which really helps in minimising the sound. This means that when you have detail pumped up in a game like Battlefield 4 or Call of Duty Ghosts, the card will remain quiet (to an extent), well compared to its competitors. I've yet to hear a super silent graphics card in several years. The card is also optimised for DirectX 11.2.
Another highlight is that the core clock runs at 950Mhz out of the box which is 50Mhz faster than the original AMD card but it can be boosted to 975Mhz thanks to the overclocking capabilities of the HIS R9 270 iPower IceQ X² Turbo Boost. This is due to the two fan design and cooling architecture (6mm heatpipes used to move heat into the heat sink). HIS has really nailed this card in terms of stable performance.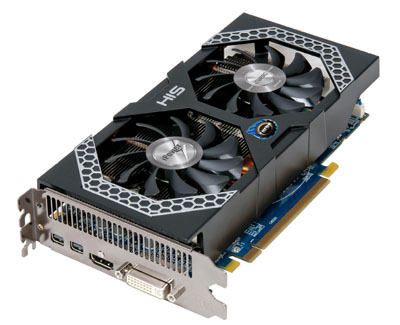 Let's have a look at some of the other specifications of this card;
Product Code:  H270QMT2G2M
Cooler: IceQ X²
GPU:  R9 270
Core Clock:  Up to 950 (Boost Clock Up to 975) MHz
Memory Clock:  Up to 5600 MHz
Memory Size:  2048 MB
Memory Type:  GDDR5
Memory Interface:  256 bit
Interface:  PCI Express x16 (PCI Express 3.0)
Card Dimension:  22.4 x 3.7 x 12.6 cm
As you can see, the card is no slouch when it comes to performance thanks to the powerful R9 270 CPU from AMD, the memory clock speed and also the GDDR5 memory. With a 256-bit memory interface, this PCI Express 3.0 card has definitely been made for gaming and from our tests, we concur.
In order to run this card, you need  500w power supply with two 75W 6-pin PCI express power connectors and of course, a suitable motherboard, CPU and appropriate memory (4GB minimum) which is also part of the gaming formula. In terms of outputs, it has DLDVI-I, HDMI & 2xMini DP ports and supports an amazing resolution (4k to be precise) of 4096×2160. Crossfire is also available.
In terms of testing, we tested the Turbo with an Intel Core i7-4770K CPU running at 4.2 GHz with 16GB of Corsair memory. Although it is a large card, installation was relatively easy and as soon as the card was connected, Windows 7 successfully detected the card, although we did install the correct drivers. In terms of bench marking, we did test the card with FULL HD graphics and with full detail. It should be noted that by lowering the detail, it does increase the frame-rate of up to 50% for some games. It's all a balancing act!
Unigine Heaven 4 Benchmark
Heaven Benchmark with its current version 4.0 is a GPU-intensive benchmark that hammers graphics cards to the limits. This powerful tool can be effectively used to determine the stability of a GPU under extremely stressful conditions, as well as check the cooling system's potential under maximum heat output.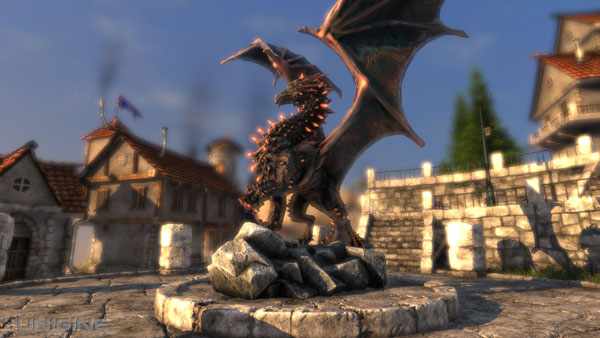 1920 x 1080 (Full Detail)
Score: 37.40
Assassin's Creed 3
The American Colonies, 1775: A brave young warrior fights to save his homeland. But what begins as a struggle over territory turns into an extraordinary journey that will transform him into a Master Assassin – one that will forever change the destiny of a newborn nation. It may not be the best Assassin's Creed in the franchise but graphically, it's definitely one of the better ones.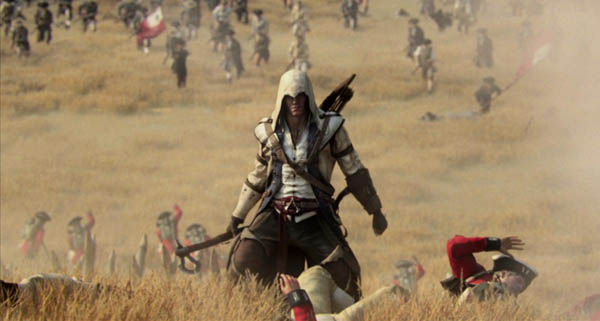 1920 x 1080 (Full Detail)
Score: 44.3 FPS
Battlefield 3
Battlefield 3 leaps ahead of its time with the power of Frostbite 2, the next instalment of DICE's cutting-edge game engine. This state-of-the-art technology is the foundation on which Battlefield 3 is built, delivering enhanced visual quality, a grand sense of scale, massive destruction, dynamic audio and incredibly lifelike character animations.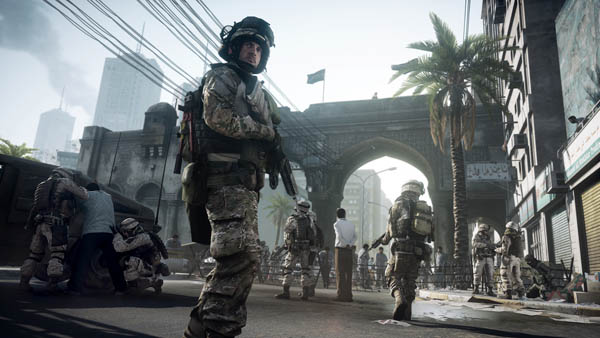 1920 x 1080 (Full Detail)
Score: 66.5 FPS
Battlefield 4
Battlefield 4 is the genre-defining action blockbuster made from moments that blur the line between game and glory. Fueled by the next-generation power and fidelity of Frostbite 3, Battlefield 4 provides a visceral, dramatic experience unlike any other. It's great that the latest Battlefield 4 game is faster than the previous one.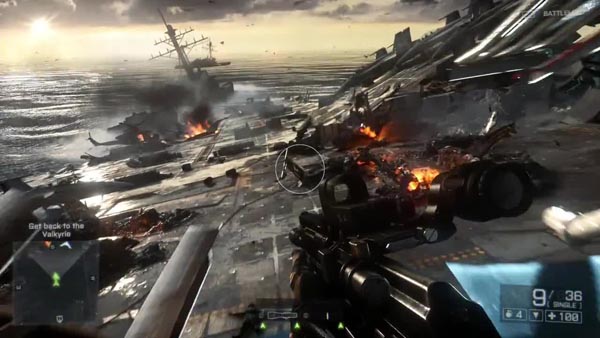 1920 x 1080 (Full Detail)
Score: 75.40 FPS
Bioshock Infinite
In this first-person shooter set in 1912, the player assumes the role of former Pinkerton agent Booker DeWitt, who is sent to Columbia to rescue Elizabeth, a young woman imprisoned there since childhood. He develops a relationship with Elizabeth, augmenting his abilities with hers so they may escape from a city literally falling from the sky. DeWitt learns to fight foes in high-speed Sky-Line battles, engage in combat both indoors and amongst the clouds, and harnesses the power of dozens of new weapons and abilities. This game not only played brilliantly but had graphics to die for!

1920 x 1080 (Full Detail)
Score: 79.4 FPS
Diablo III
Two decades have passed since the demonic lords, Diablo, Mephisto, and Baal, set out across the world of Sanctuary on a vicious rampage, twisting humanity to their unholy will. Yet for those who battled the Prime Evils, the memory fades slowly. Diablo simply flew on this card!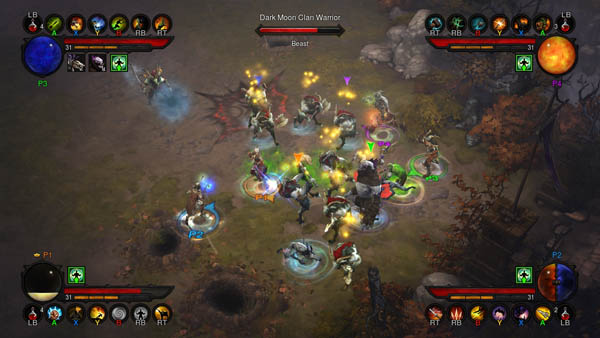 1920 x 1080 (Full Detail)
Score: 126.3 FPS
Far Cry 3
Far beyond the limits of civilisation lies an island, a lawless place ruled by violence and human suffering. You're Jason Brody, backpacking with your friends around Asia, looking for fun and adventure. You end up on this beautiful island that's not on the map … You quickly find out that this place has forgotten right from wrong. It's a place where you must live by the principles of violence to survive. Although this card didn't push the frame rate that much with Far Cry, it was still quite playable.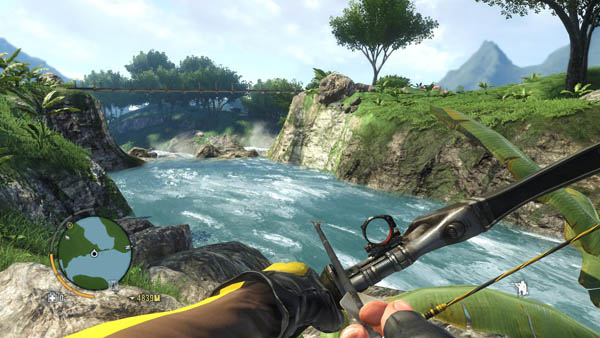 1920 x 1080 (Full Detail)
Score: 38.3 FPS
Tomb Raider
Tomb Raider is an Action-Adventure game that introduces players to the origin of one of the most identifiable video games icons of all-time, Lara Croft. The game features a blend of survival, stealth, melee and ranged combat, and exploration gameplay as a young Lara Croft is forced to push herself past her know limits to survive and unravel the dark history of a forgotten island. This game is just damn sexy when it comes to graphics and the card performed quite well. You do need to tweak the graphics if you want a faster frame rate however.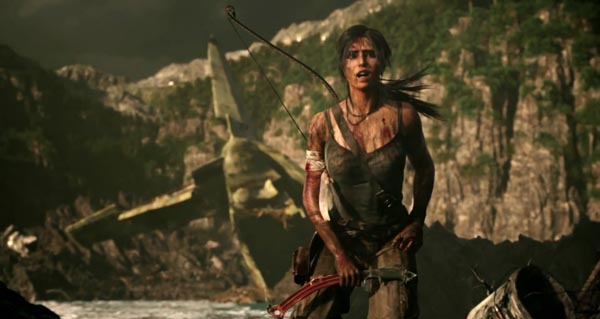 1920 x 1080 (Full Detail)
Score: 39.3 FPS
Final Thoughts?
During testing, the fan of the card can definitely be heard and it is a little quieter than its competitors but this is due to the fact that we are playing games on FULL HD. Given the cooling technology used by this card, I was hoping it would be a little quieter but HIS done a relatively "okay" job. For everyday use, the card is exceptionally quiet such as surfing the net, playing AVI's and even watching Blu-ray movies.
The best aspect of the card is that it's overclocked straight out of the box and you could probably tweak it a little more thanks to the included iTurbo software. The price of the card is also brilliant and we managed to find it online for around $250AUD (December 2013) which is quite exceptional for a card with these specifications.
What a bargain!