Games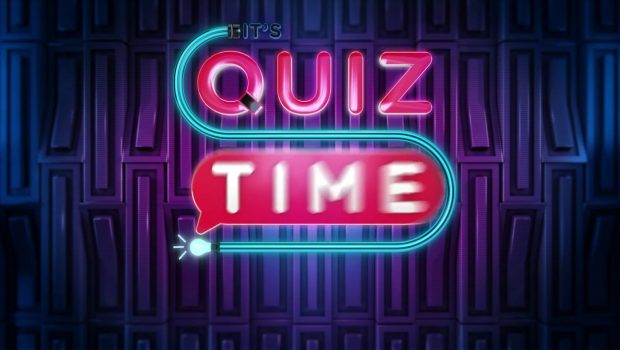 Published on November 10th, 2017 | by Admin
It's Quiz Time launches 28 November 2017 on PS4 Pro, PS4, Xbox One and Steam
New Trailer Shows Snap Finger Click's Ultimate Trivia Party Game in Action
BRIGHTON, UK (November 9, 2017) – Developers Snap Finger Click announced that their upcoming game, the largest party quiz game on console and PC, It's Quiz Time, will launch on November 28th, 2017 for PlayStation®4 (PS4™) and PlayStation®4 Pro (PS4™ Pro), Xbox One, and PC (Steam).
To celebrate the news, a new trailer has been released showing how It's Quiz Time is the ultimate party game. Watch the video here https://www.youtube.com/watch?v=wCS8Vje75lM&feature=youtu.be.
Some of the exciting features players will encounter in It's Quiz Time are:
Biggest party quiz game on console and PC, with over 25,000 different questions and answers in thousands of different categories, from cartoons and videogames to sports and history.
Salli, the witty and devious advanced AI game host, guides each participant personally, offering help or pitting them against their friends and family. The more they play, the more Salli will learn their strengths and weaknesses.
It's Quiz Time can be played in either single player or multiplayer with up to eight players who can use their smartphones as controllers and take part either locally or remotely over the internet.
Live Show: Entirely unique to It's Quiz Time, is a game mode that allows players to effortlessly stream their games on Twitch, YouTube, or Mixer, and compete against up to 10,000 viewers guessing the answer at the same time using chat.
Personalized Content – It's Quiz Time will personalize its content to each individual player: depending on their interests and player age, the game will adapt the questions and topics players receive.
Custom Quiz Modes – Create your own round playlists, giving players full control to play collaborative or competitive against their friends and family.
The game will be available for English, French, Italian, German, and Spanish speaking audiences, with questions specifically tailored to each country.
UK-based studio Snap Finger Click is crewed by former Buzz! developers, and has previously released the popular charades game Act it Out! for PlayStation 4. It's Quiz Time will be published in partnership with Vision Games Publishing.
More information can be found on the official website here. Follow It's Quiz Time on Twitter, Instagram and Facebook.