Events
Published on November 2nd, 2015 | by admin
Quidam by Cirque du Soleil arrives in Australia next month!
Cirque du Soleil is returning to Australia next month with Quidam, one of the company's most loved, classic shows. Playing in arenas,  Quidam will commence its Australian tour in Canberra on 10 December 2015 and will then travel on to Wollongong (from 23 December 2015), Hobart (from 6 January 2016) and Newcastle (from 15 January 2016) with limited seasons in each city.
Tickets are on sale now at www.cirquedusoleil.com/quidam.  Tickets to see Quidam would make a unique Christmas present for loved ones.
Quidam is currently being performed in Seoul, Korea where the season will wrap up on November 8. The tonnes of equipment and over 250 costumes will then be packed up and shipped to Australia. The artists and crew are looking forward to spending summer in Australia and experiencing a Southern Hemisphere Christmas.
For those planning on holidaying on New South Wales' south coast over the Christmas / New Year period, the Wollongong season of Quidam offers a unique family entertainment experience. There are shows on Christmas Eve, Boxing Day and two performances at 2.30pm and 6pm on New Years Eve. The WIN Entertainment Centre is then only a short walk from the waterfront and Belmore Basin to enjoy Wollongong City Council's New Years Eve fireworks at 9pm.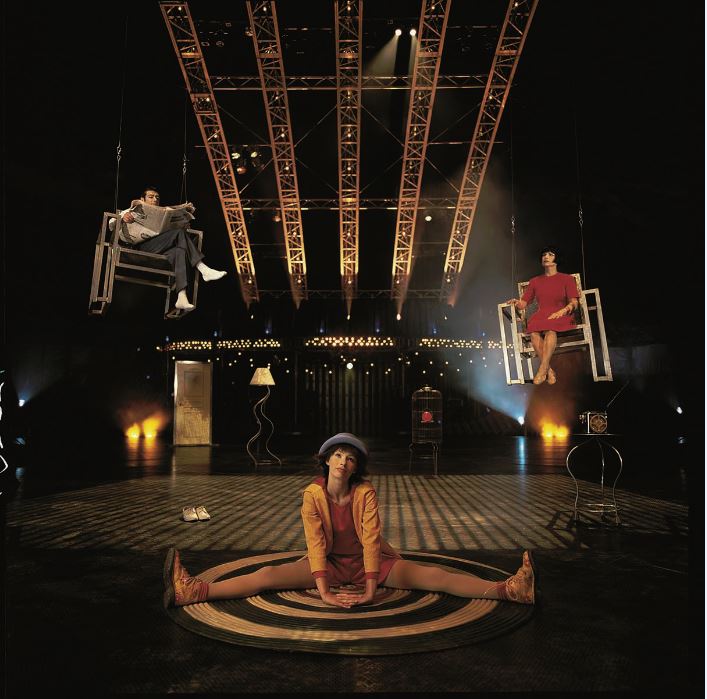 Costume : Dominique Lemieux © 2004 Cirque du Soleil