Events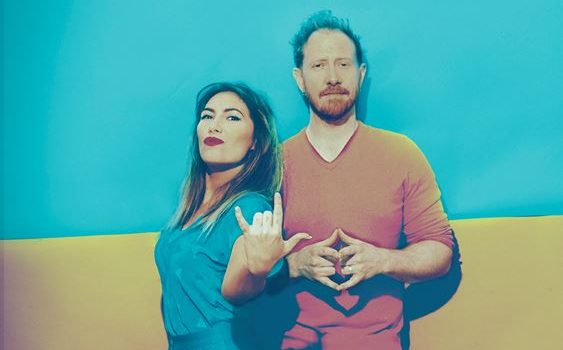 Published on August 8th, 2016 | by admin
Queenscliff Music Festival third line up reveals Killing Heidi reunion
Queenscliff Music Festival announce their third list of acts for the 2016 line up including Killing Heidi reunion show
With a line-up already boasting legendary acts Ben Harper & The Innocent Criminals, Peter Garrett & The Alter Egos, Paul Kelly & Charlie Owen, george (20th anniversary show), Alpine, Urthboy and Ash Grunwald, not to mention a swag of other huge talent, one might think Queenscliff Music Festival had pulled its rabbits out of the hat by now. Well think again, as this 20th anniversary line up continues to raise the stakes.
For its latest announcement QMF drops the news that Killing Heidi, Australia's 90s indie pop darlings, will reunite for their first show in ten years. In line with the 20th anniversary of the festival, it's also been twenty years since triple j unearthed the Hooper siblings, Ella and Jesse as Killing Heidi with their folk pop song 'Kettle' in 1996. The Australian public embraced the band and they went on to release 3 albums, receiving multiple chart successes and ARIA awards. Queenscliff Music Festival is all fired up to be hosting one of their first live performances since disbanding in 2006. A festival goer herself, Ella Hooper says:
"We've been asked to perform live many times over the years and have always declined. But it just goes to show – never say never. I'm ready to celebrate that amazing time and also to claim that part of my journey as a songwriter. To join such a stellar line up at this year's Queenscliff Music Festival is the perfect way to return to the stage for us. There are so many great artists playing this year, we can't wait! We love Queenscliff Music Festival and usually go with our family, so to be busting out the family band to perform this year is going to be KILLER. What Killing Heidi's music meant and still means to the people that shared that amazing time with us really blows me away. I meet so many people, especially young women, who tell me how Killing Heidi inspired them to be themselves, back themselves or even start a band, and I'm completely honoured that it had that effect on people."
The third line up announcement also includes folk-blues-soul phenomenon Liz Stringer off the back of her second Canadian tour and with a new album 'All the Bridges'. Also bringing a new release to Queenscliff are exquisite duo Sweet Jean, whose album 'Monday to Friday' ranges from expansive, vintage synth-driven songs about space exploration to jangly, straight-shooting narratives about everyday life. Rounding out the third announcement are legendary blues performers Geoff Achison & The Souldiggers with special guest Chris Wilson, folk enigma HOWQUA, PBSFM's Vince Peach as well as Joe Mungovan, Ayleen O'Hanlon, Reuben Stone and Simon Phillips.
So many reasons to rally your friends and pimp your ride for a road trip to the beachside festival that has kick started the summer each last-weekend-in November for 20 years! The Bellarine Peninsula will literally explode with musical talent, with acts programmed throughout the festival grounds and spilling into the picturesque township of Queenscliff. The beach backdrop sets the perfect scene for an atmosphere like no other. Craft beers and regional produce will be a star in the food provisions available on site and beyond. Still to come are two further act announcements including a killer international line up and family friendly events. Tickets are selling faster than ever, and camping tickets are just $35 per person, yet another reason to get amongst it, and get in quick!
Tickets and info: www.qmf.net.au
Facebook: www.facebook.com/queenscliffmusfest
Twitter: twitter.com/QueenscliffFest
Youtube: www.youtube.com/user/QueenscliffMusicFest