Events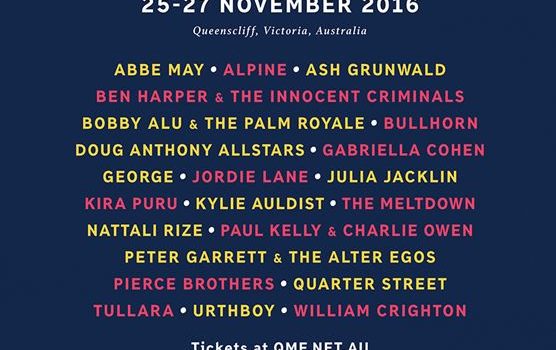 Published on July 18th, 2016 | by admin
Queenscliff Music Festival reveals second line up
Queenscliff Music Festival is ready to roll with a second line up announcement, raising the stakes yet again in celebration of its 20th anniversary edition. Adding to a lineup which to date boasts Ben Harper & The Innocent Criminals, Paul Kelly & Charlie Owen, Peter Garrett & The Alter Egos and many more, the second announcement features the reunion of legendary Australian band george, who will reform to play their first shows in 11 years. Featuring songs from their classic #1 album Polyserena, the iconic Brisbane band will come together for an exclusive 20th anniversary performance at the 20th Queenscliff Music Festival, marking a double birthday celebration.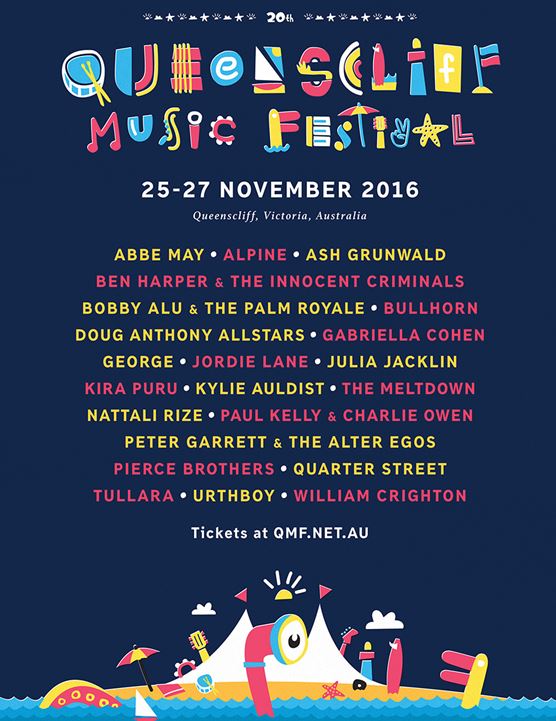 Bringing the mischief and laughs are musical comedy trio The Doug Anthony Allstars, fresh off the plane from their UK tour with new show Near Death Experience and featuring Paul McDermott, Tim Ferguson and Paul Livingston (Flacco). Pierce Brothers featuring twins Jack and Pat, bring their dynamic folk energy to the festival to perform songs from their Top 10 Aria Chart EP, Into The Dirt, and Melbourne's troubadour son Jordie Lane returns from his new home in LA with a new record and his mighty new band The Sleepers.
The new announcement also includes the rockin' Gabriella Cohen, the hammock-swinging sounds of Bobby Alu & The Palm Royale, nu-wave brass band Bullhorn, delightful diva Kira Puru, dark country troubadour William Crighton and the raw and powerful Tullara. They join acts announced as part of the first line up Alpine, Urthboy, Ash Grunwald, Abbe May, Nattali Rize, Kylie Auldist, Quarter Street, Julia Jacklin and The Meltdown.
QMF is ready and set to throw its biggest party yet this 25 – 27 November, and in a few short weeks the festival will make a third announcement of 6 new international acts to join the line up. Music fans from everywhere are poised to kick start the summer festival season as the beautiful Bellarine Peninsula comes alive with over 80 local and international acts performing throughout the township. More than just music, the festival boasts a stunning array of food and wine provisions, family friendly activities and other surprises that make this the hottest ticket in town. The time is nigh to grab single, two-day or weekend tickets and save on the cost of full price tickets.
Camping and Ferry packages also available, along with program info and more at www.qmf.net.au
Facebook: www.facebook.com/queenscliffmusfest
Twitter: twitter.com/QueenscliffFest
Youtube: www.youtube.com/user/QueenscliffMusicFest