Events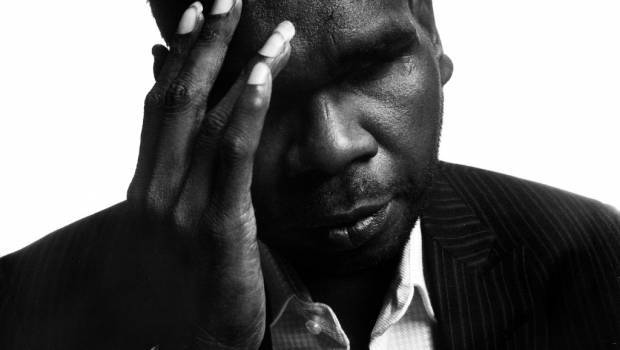 Published on June 20th, 2018 | by Admin
Queenscliff Music Festival presents Gurrumul's Djarimirri Live
In 2018 arguably Australia's most significant indigenous artist Geoffrey Gurrumul Yunupingu became the highest selling indigenous artist of all time following the release of his album Djarimirri (Child of the Rainbow).
Sadly Gurrumul wasn't around to enjoy it as just weeks after completing the recording in 2017 he passed away. Queenscliff Music Festival were proud to have hosted Gurrmul as an honoured artist in 2008, the year he truly came to the attention of the nation, and again in 2012. Now in 2018 they take great pride in presenting the world premier live performance of Gurrumul's Djarimirri (Child of the Rainbow) album.
Djarimirri will be performed in full with a 16 piece orchestra from the Australian National Academy of Music, with Artistic Director Michael Hohnen, conducted by Erkki Veltheim, and featuring a yet to be announced array of very special guest vocalists and performers including Sarah Blasko.
"Djarimirri Live is an incredibly important performance opportunity, not only as a dedication to my late friend Gurrumul but also as a gift to the wider Australian audience," says Skinnyfish Label Manager & Friend Mark Grose. "The coming together of two classical traditions (Yolngu and western) is testament to what can be achieved through music when two cultures genuinely work together".
Djarimirri, released in April 2018, was the final chapter in the story of Australian icon Gurrumul. Over four years in the making, Djarimirri (Child of the Rainbow) is Gurrmul's gift to the world, an astounding achievement of music, presenting traditional songs and harmonised chants from his traditional Yolngu life with dynamic and hypnotic orchestral arrangements in a blend of the highest forms of both his culture and our European orchestral culture. It's a final message. A window into his supreme culture. A recording of an iconic artist at his creative peak, and a legacy that will not be surpassed.
Tickets: 3 Day tickets are selling fast! Single Day tickets on sale Sunday 1 July
Info: www.qmf.net.au
Facebook: www.facebook.com/queenscliffmusfest
Twitter: twitter.com/QueenscliffFest
YouTube: www.youtube.com/user/QueenscliffMusicFest