Events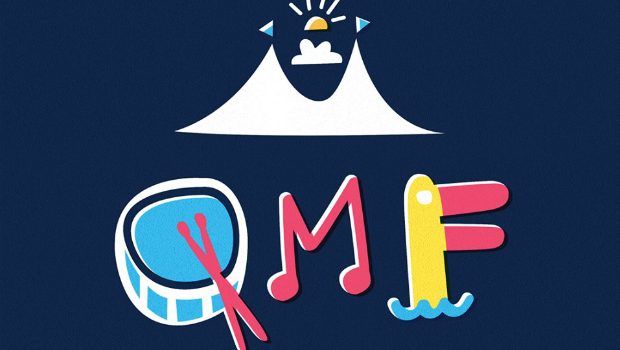 Published on October 25th, 2016 | by Admin
Queenscliff Music Festival announces tickets are now Sold Out for the 2016 event this 25-27 November
It is official, Queenscliff Music Festival will have its birthday cake and eat it too. For the first time in its twenty-year history, the festival announces it has now completely sold out of tickets, marking this 20th birthday event as a celebration to remember. Cue the birthday back flips.
With a month to go before Queencliff opens the gates on its biggest festival ever, its time to raise a toast to this boutique event that boasts a line up full to the brim with incredible talent from across the globe.
With a spot light on homegrown musical talent, this year featuring performances by Paul Kelly & Charlie Owen, Peter Garrett & The Alter Egos, Killing Heidi, george, Ash Grunwald, Urthboy and much more, QMF also offers a stellar international program, including Ben Harper & The Innocent Criminals, Julien Baker and Son Little. With comedy legends including Doug Anthony Allstars, Denise Scott and Dave O'Neil, a jam packed kids and family friendly program, gourmet food stalls for days and a top notch set of bars, this year's lucky ticket holders are in for a big birthday treat!
For those who have missed out and those who can't make it, QMF will stage a ticket swap, facilitating a safe and secure system for those who can no longer attend to sell their ticket to a willing punter. Visit http://qmf.net.au/ticket-swap for more information and to register interest.
The 2016 birthday edition of Queencliff Music Festival will host the book launch of local academic Sue Beeton's 'Then Dad Put Me On His Shoulders – the story of the Queenscliff Music Festival'. A fitting release to mark the history of this great event, the book is described as a beautifully told story of a festival that "has grown into a contemporary and confident cultural project powered by diverse, organic music and the visionary community" (Jamie McKew OAM). Derek Guille writes "As QMF hits an important chronological landmark, its fantastic to have this opportunity to revisit the festival via this book, from birth pains to maturity. And looking at such a great past helps to build expectations for the future of this mighty music festival."
Beyond the festival grounds, the picturesque coastal hub of Queencliff will come alive, with free events staged throughout the township and in the streets, including the huge markets that cover the edge of the foreshore. Time to party!
Line up and info: www.qmf.net.au
Facebook: www.facebook.com/queenscliffmusfest
Twitter: twitter.com/QueenscliffFest
YouTube: www.youtube.com/user/QueenscliffMusicFest