Events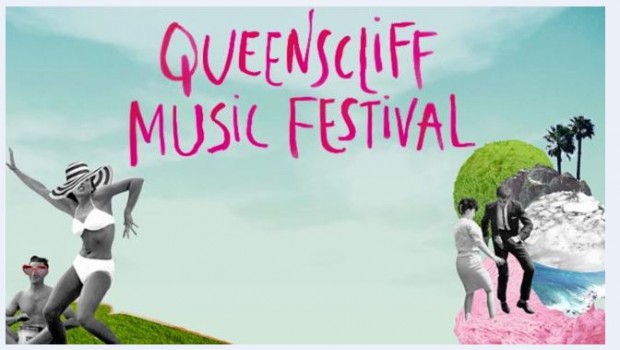 Published on August 25th, 2016 | by admin
Queenscliff Music Festival announces full international lineup
Just when the line-up for the 20th Queenscliff Music Festival looked like it was jam packed with more joy than we could handle, along comes the fourth announcement, full of international acts to make your jaw drop! We'll be bowing down before the 'Queen of the Minor Key' Eilen Jewell (USA), who's gorgeous voice makes you feel like she's singing just for you, out on the breezy back porch or by a crackling campfire. Gritty groovers Harpoonist & The Axe Murderer (CAN) bring their arsenal of harmonicas, a mess of foot percussion, and a road-worn Telecaster to town to kick out raw and primal blues. Memphis' musical marvel Julien Baker (USA) will bring her hypnotizing folk pop to Australia for the first time and tell us genuinely deep, surprisingly dark stories. The golden vocal cords of Matt Andersen (CAN), will wow Queenscliff audiences and show us how he won Best Solo Performer at the Memphis Blues Challenge. The super soulful, genre jumping newcomer Son Little (USA) is coming too and he brings his brave, fearless and distinctly American songs to the QMF party. Road tested troubadour and dynamic storyteller Steve Poltz (USA), returns to our shores with his boundless energy and charm and his swag of brilliant songs. So, be prepared to dance and cry and groove and celebrate 20 years of Queenscliff with the finest line up the festival has assembled.
They join Ben Harper & The Innocent Criminals, Paul Kelly & Charlie Owen, Peter Garrett & The Alter Egos, george, Killing Heidi, Alpine, Urthboy, Ash Grunwald, Doug Anthony Allstars, Nattali Rize, Pierce Brothers, Abbe May, Kylie Auldist, Jordie Lane, Bobby Alu & the Palm Royale, The Meltdown and many more in the lovely seaside town for a weekend of fantastic music, sunshine and laughs.
"This years festival is shaping up to be our best yet. We can't wait to welcome everyone to Queenscliff for our 20th Festival this November. It's going to be a massive birthday party, and you're all invited!" – Festival Director, Andrew Orvis
With a sell out on the horizon and tickets selling faster than ever before it's time to jump online at www.qmf.net.au and grab your passes! Prices increase from September 1st and some ticket types are 90% sold so don't hesitate. There are still lots of great accommodation options, including camping from as low as $35 per person and a beautiful weekend on the Bellarine Peninsula will be topped off with plenty of family friendly events, regional produce, craft beers and picturesque views.
Tickets and info: www.qmf.net.au
Facebook: www.facebook.com/queenscliffmusfest
Twitter: twitter.com/QueenscliffFest
YouTube: www.youtube.com/user/QueenscliffMusicFest