News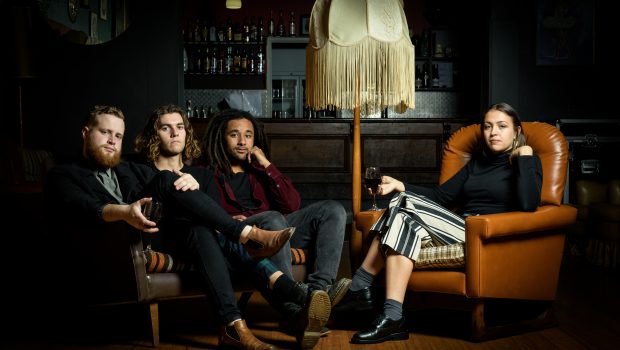 Published on September 20th, 2016 | by admin
Queenscliff Music Festival announces fifth and final line up
Now that the masses are well and truly excited about all the great acts at Queenscliff Music Festival 2016, it's time to round out the full festival experience with the final announcement of fun! When it's time to take a break from all the music on offer, festival goers can laugh it up with a great line up of live comedy including Denise Scott, Anne Edmonds, Dave O'Neil and Dilruk Jayasinha.
QMF also brings back its hugely successful yoga classes from True Spirit Revival Yoga, to keep things zen between all the clapping and hollering. To keep the kids entertained, QMF offers a host of fun family activities such as the Krazy Koala Puppet Show, the loveable Pevan & Sarah, Red The Clown, ventriloquist act, Showko and the super-sized Snuff Puppets.
With so much to see, hear and do it's no wonder QMF wants its punters to keep their strength up. Gotta keep up the pace! In line with the regions reputation for top notch nosh, the festival grounds are flush with a fantastic array of refreshments, with stalls including Hotties Eat Rotis, Melbourne Paella Company, Otway Chai, Señor Churro, Shumeis Dumpling Co, Simply Vegan Cuisine, The Charcoal Pit, The Flying Calamari Bros, The Kaisers Sausages, Timboon Ice Cream, Turkish Kitchen, Yo India
Melbourne music initiative The Push will present an amazing exchange program of three guest artists from Singapore, Jawn, Linying, and Stopgap. The musical line up is completed with a fantastic crop of local acts announced headed by recent Bigsound buzz acts Alicy Ivy & Leah Senior. Also performing is Abigail Grace, Children of the Sun, Hollie Joyce, The Mojo Corner, Rach Brennan, The Run, Sarah Carroll & The Left Wing, Sweethearts, Tides of Welcome, The Tiny Giants & Tom Richardson.
QMF are also delighted to announce this year's recipients of the annual Emerging Artist Grant as Hollie Joyce and Rach Brennan. Each musician will receive funding to record and produce an album and both the winners will perform a slot at the festival. Also this year, in honour of late QMF Board Member Alison McKenzie, QMF introduces the Alison McKenzie Scholarship, funding professional development activities for two emerging artists. The inaugural recipients of this valuable scholarship are Madeleine Cope & Aidan O Cleirigh.
Tickets are selling fast and there is a limited number of single day and 3 day passes still available, with 2 day tickets completely sold out.
Tickets and info: www.qmf.net.au Facebook: www.facebook.com/queenscliffmusfest Twitter: twitter.com/QueenscliffFest YouTube: www.youtube.com/user/QueenscliffMusicFest