Events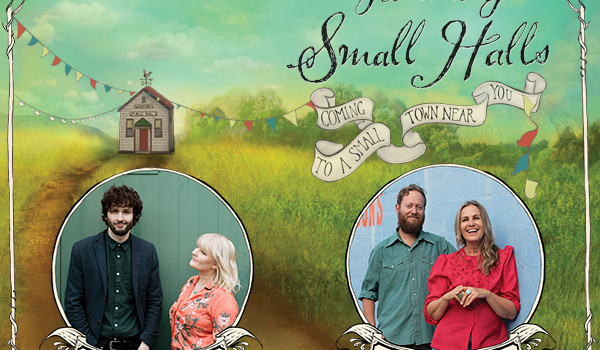 Published on July 26th, 2019 | by Admin
Queenscliff Music Festival Announce Small Halls Partnership 2019
Queenscliff Music Festival partners with Woodfordia's Festival of Small Halls Spring 2019. The Festival of Small Halls is a series of tours that take the best folk and contemporary acoustic artists performing at major Australian festivals and sends them on the road to halls in communities all over Australia.
Spring 2019 sees the tour kick off in the rolling hills of Dorrigo, NSW, cross the sunburnt outback of western Queensland and conclude on the sunny Victorian Bellarine Peninsula at the Queenscliff Music Festival.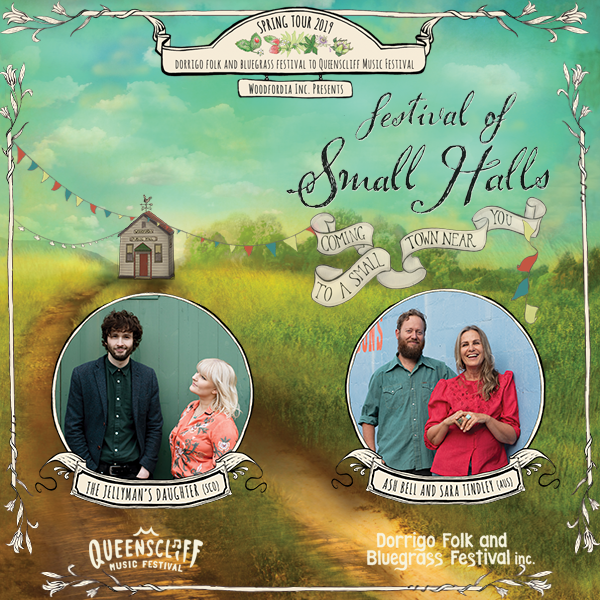 "The Queenscliff Music Festival delivers and develops excellence in Australian contemporary music and celebrates community. This natural alignment with such a prominent tour of community halls has us looking forward to continue our partnership with Festival of Small Halls, and the opportunity to deliver more of the best music to even more communities through this programme. We're looking forward to opening the Queenscliff Town Hall with our dedicated Festival of Small Halls showcase at the festival and we're thrilled to be a part of the Spring Tour 2019."  Andrew Orvis Queenscliff Music Festival Director.
The 15th Small Halls tour celebrates The Jellyman's Daughter (SCO), nominees of the Best Acoustic Act in the Scottish Alternative Music Awards, whose music lands squarely in the middle of an intriguing crossroads between bluegrass, post-rock, folk and soul. Mixing their unique vocal harmonies with wild and visceral cello, driving guitar and sweet mandolin, Emily and Graham write their songs together with a focus on doing something new.
"Fans of folk and Americana will be entranced by their  (The Jellyman's Daughter's) music and gorgeous singing… spine- tingling" ⭑⭑⭑⭑⭑ Daily Express
The Jellyman's Daughter will be joined by emerging Australian artists, Ash Bell & Sara Tindley who come together to form a timeless folk/roots collaboration born of tough love and deep humanity. Having worked closely but independently for several years, the duo recently joined forces to co-write and release their debut EP 'Going Out Clothes'; a collection of songs which explores new territory whilst maintaining their unique, individual familiarity, marking an exciting new chapter in the pairs' musical journey.
"Bell has a way of painting portraits that are genuine and familiar " – Martin Jones, RHYTHMS
"Lyrically, Tindley shows shades of Paul Kelly & Tim Rogers while sticking to a Lucinda Williams-esque sound that's about as sweet as anything that's come out of the country for quite some time… compulsory listening for all supporters of Australian roots music".- Dan Condon, TIME OFF
Don't miss these two fantastic acts when they grace the QMF stages this year on the last leg of their epic journey. The Festival of Small Halls has been hailed by participants, audiences and all the regional towns who benefit as a brilliant and inspirational event that brings together the shared passions of music community and a sense of where you fit in the world. Sentiments that have always been at the forefront of Queenscliff Music Festivals programming ethos. A perfect pairing!
Facebook | Website | Instagram | Youtube