Events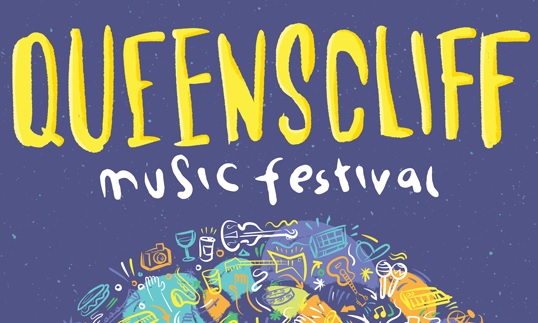 Published on September 30th, 2019 | by Andrew Bistak
Queenscliff Music Festival 2019 Sold Out!
Queenscliff Music Festival 2019 is celebrating the earliest sell out in its 23 year history!
It's hardly surprising with Missy Higgins, The Cat Empire and The Waifs among the smorgasboard of sounds. A fabulous assembly of female acts includes the likes of Clare Bowditch, Melbourne's own future soul quartet Hiatus Kaiyote, the unapologetic and proud Mojo Juju, and Canada's Juno Award nominated artist and producer Alysha Brilla will showcase her cross-cultural roots. Raucous rock is sure to ensue with the legendary Tim Finn, intergalactic rockers The Delta Riggs, and Daddy Cool frontman Ross Wilson. Audiences can rock out and relish in the ample opportunities to boogey with the likes of blistering blues-rocker Ash Grunwald, UK hit maker Newton Faulkner, grandson of R.L Burnside Kent Burnside (USA), and some country compadres such as Joe Pug (USA) and critically acclaimed Troy Cassar-Daley, whose songs have been the soundtrack to the everyday triumphs, struggles and good times of Australians from the city to the outback.
This year's lineup is also the kid friendliest in the festival's history with free carnival rides, free entry for kids 13 years and under, and a stellar selection of musical acts including Justine Clarke, The Mik Maks, The Vegetable Plot and Tiptoe Giants.
For adults wanting to join in the fun Saturday's Bar Choir provides that big singing vibe you didn't know you needed. For the last couple of years the Bar Choir team has been filling people's glasses with singing all over Victoria. No singing experience required, just roll up, open your mouth, and sing your heart out. By the end of a Bar Choir session, you'll have laughed, cried, made new besties…you may even be a little tipsy– and you'll definitely be smiling.
If you've missed out on tickets never fear! In light of such an early sell out Queenscliff is introducing ticket resale facilities open for those who have tickets they can no longer use, and for those who missed out on tickets wishing to register their interest in purchasing any that might become available.
The 23rd Queenscliff Music Festival will run from 22nd – 24th November 2019. 
Info: https://www.qmf.net.au/
Facebook: https://www.facebook.com/queenscliffmusfest/
Twitter: https://twitter.com/queensclifffest?lang=en
YouTube: https://www.youtube.com/watch?v=jmvlZ9amp_4
Highlights of Queenscliff's program include:
Alana Wilkinson, Allensworth (USA), Alysha Brilla (CAN), Brekky Boy, Clare Bowditch, Charlie Collins, Dubarray.  Fenn Wilson, Fools, Hiatus Kaiyote, Ian Noe (USA), Joe Pug (USA), Justine Clarke, Karen Lee Andrews, Kent Burnside (USA), Missy Higgins, Mojo Juju, Nano Stern (CHL), Newton Faulkner (UK), Paul McDermott & Gatesy, Remi, Ross Wilson, Steve Poltz (USA), Stevie Jean, The Cat Empire, The Mamas, The New Savages, The Strides, The Waifs , Troy Cassar-Daley, Tim Finn (NZ) and many more…
Official website | Facebook | Twitter | Instagram | YouTube