Events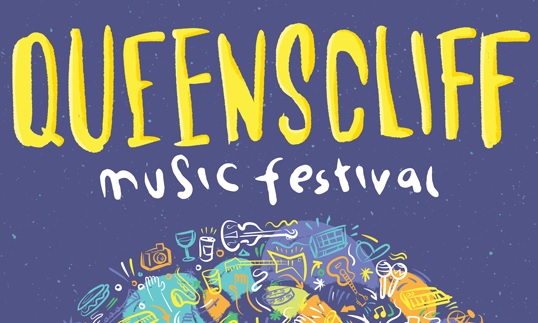 Published on July 9th, 2019 | by Admin
Queenscliff Music Festival 2019 announces its soulful second lineup
The line up gets bigger as the 2019 Queenscliff Music Festival releases its next round of acts. Queenscliff Music Festival's second soulful serving of sound for 2019 includes Mojo Juju, Remi, Kent Burnside (USA), Nano Stern (CHL), Ross Wilson, Joe Pug (USA), and Ian Noe (USA).
Mojo Juju embodies a space between expectations as an unapologetic and proud voice for the myriad of identities that shape the Australian landscape. Hip-hop artist Remi similarly delivers dynamic and honest observations of Australian life through his semi tongue-in-cheek braggadocios style. Acute perception also accompanies Nano Stern (CHL) who is praised as "the best young Chilean songwriter of his generation," by Joan Baez.
It wouldn't be QMF without a bed-rock of blues, roots, and rock 'n' roll. As the grandson of R.L Burnside Kent Burnside (USA) performs bare boned blues filled with grit and groove. Ross Wilson also joins and with no less than 26 ARIA Top 40 hits to his credit he is one of Australia's most awarded artists. Joe Pug's (USA) introspective insight into the human condition provides a respite accompanied by a range of folk and country compadres such as the Kentucky troubadour Ian Noe (USA). Karen Lee Andrews is hitting new strides with a style described as Oceanic Blues.
Rounding out the announcement The Mamas, Devorah, and Tanya George are powerhouses not to be overlooked. The rowdy and raucous follow suit with The Barren Spinsters, Doc Halibut, The Swamp Stompers and The New Savages. The explosion of sound doesn't stop there with The Strides building an electric and eclectic base of reggae-pop and dub that is as daring as Sky Eater's Mermaid Trip-Hop Dub. For a mellower mood GraceJean's compelling and compassionate storytelling stands alongside the rich Gothic imagery of the Weeping Willows and the Long Johns with their tincture of dark country.
They join the already announced artists Allensworth (USA), Alysha Brilla (CAN), Amaru Tribe, Ash Grunwald, Brekky Boy, The Cat Empire, Charlie Collins, Claire Anne Taylor, Clare Bowditch, The Delta Riggs, Dubarray, Fools, Hiatus Kaiyote, Merpire, Missy Higgins, Newton Faulkner (UK), Paul McDermott & Gatesy, Steve Poltz (USA), Stevie Jean, Tim Finn (NZ), Troy Cassar-Daley, The Waifs
The pristine beauty of the Bellarine is accompanied by the best live music, craft beers, fine wines, and local produce and family-friendly activities. Queenscliff continues their war on waste in 2019, following the incredible 90.07% diversion rate of rubbish which was recycled into picnic tables and benches. Attendees of this year's festival will most likely be wining and dining on the results of this great initiative.
The 23rd Queenscliff Music Festival will run from 22nd – 24th November 2019.\
The second line up announcement is:
Devorah
Doc Halibut
GraceJean
Ian Noe (USA)
Joe Pug (USA)
Karen Lee Andrews
Kent Burnside (USA)
Mojo Juju
Nano Stern (CHL)
Remi
Ross Wilson
Sky Eater
Tanya George
The Barren Spinsters
The Long Johns
The Mamas
The New Savages
The Strides
The Swamp Stompers
The Weeping Willows