Events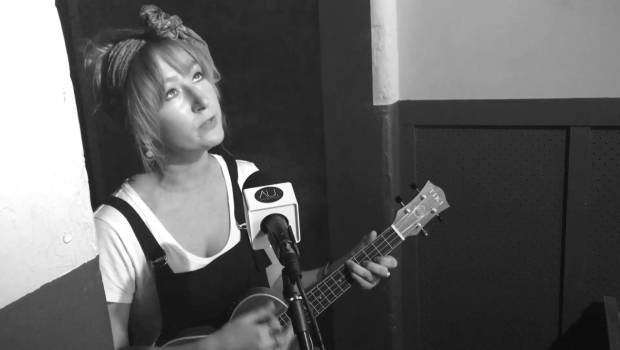 Published on July 19th, 2018 | by Admin
Queenscliff Music Festival 2018 second line up announcement
Joining the already announced Courtney Barnett, Sarah Blasko, Kasey Chambers and The Whitlams, ARIA award-winning rock legend and vocal powerhouse Dan Sultan and the Sahara's Sultan of Shred Bombino (described by Noisey as '…the world's best guitarist') are leading a stellar international second lineup for Queenscliff Music Festival 2018.
Running from Friday 23 – Sunday 25 November, the UK will lend QMF singer-songwriters Ben Ottewell (vocalist and lead guitarist in Gomez) and China Bowls with reggae rising star Mike Love showing the love from the USA.
On the local front, the latest recruits will showcase a range of ethnicities and genres, from reggae and rock to jazz, folk, blues, roots and RnB. Melbourne will be represented by a range of talents, with singer-songwriter and Milk Records! co-founder Jen Cloher bringing the musical musings, hauntingly beautiful duo Charm of Finches wowing crowds with their stunning ballads, Wergaia woman and sensational harmoniser Alice Skye bringing ethereal melodies and triple j darling Ali Barter showcasing her stories on the stage. NSW-born dynamic blues-rock ensemble Grizzlee Train will bring rollicking riffs to keep feet stomping and Tasmanian heartstring-pulling rock goddess Maddy Jane will bring her catalogue of high-rotation anthems.
Skinnyfish Sound System will bring the highest calibre of Indigenous Australian talent re-imagined into a backdrop of big beats and tribal vocals, Zimbabwean born singer-songwriter Thando will bring the soul, European twins Amistat will bring the folk, New Orleanian inspired Horns of Leroy will bring the big band sounds and African and Latin rhythm ensembles The Senegambian Jazz Band and Ella Trinidad will bring the hip-swinging grooves. Up-and-comers Alana Wilkinson, the soulful Wanderers and Australian/Japanese duo Stu Larsen & Natsuki Kurai round out the impressive list.
The second line up announcement is:
Alana Wilkinson
Ali Barter
Alice Skye
Amistat
Ben Ottewell (UK)
Bombino (NER)
Charm of Finches
China Bowls (UK)
Dan Sultan
Ella Trinidad
Grizzlee Train
Horns of Leroy
Jen Cloher
Maddy Jane
Mike Love (USA)
The Senegambian Jazz Band
Skinnyfish Sound System
Stu Larsen & Natsuki Kurai
Thando
Wanderers
Tickets: 3 Day tickets are selling fast! Single Day tickets on sale now
Info: www.qmf.net.au
Facebook: www.facebook.com/queenscliffmusfest
Twitter: twitter.com/QueenscliffFest
YouTube: www.youtube.com/user/QueenscliffMusicFest
Alana Wilkinson
Folk singer and pop punk poet Alana Wilkinson is turning heads with her solo acoustic EP and a string of high profile shows showcasing her wit, humour and social commentary. Combining delicate melodies with disarmingly insightful vignettes about the human condition, Wilkinson is a smiling assassin. She engages audiences with revealing and hilarious stories and songs accompanied by guitar and uke and the theatrical delivery that serves her so well.
https://www.facebook.com/alanawilkinsonmusic/
Ali Barter
Ali Barter understands a thing or two about capturing frank, sometimes messy emotions in memorable song form. The former choirgirl and triple j unearthed winner's road to a debut album has seen the release of three EPs and a life busy living. She has played festival slots at some of Australia's biggest and most respected festivals and supported the likes of War On Drugs, The Jezabels and The Rubens and has been hand picked to support Stevie Nicks and The Pretenders on their forthcoming Australian tour. https://www.alibartermusic.com
Alice Skye
Alice Skye is an exciting emergence in the Australian-Indigenous music scene. Named one of the 5 new Indigenous artists you need to hear Alice, was listed amongst The Courier Mail's Top 5 acts to see at BIGSOUND 2017. Alice released her debut album Friends with Feelings in April 2018 and is sure to entrance crowds with haunting melodies.
http://onepagelink.com/aliceskye/
Amistat
Originating from Europe, twins Josef and Jan developed their sound in Melbourne, having packed their rucksacks and relocating in 2012. Since then, they have worked their way into Australian audiences hearts with their soaring harmonies and unique sound. Joined by close friends Julian Swinnerton and Ryan Oliver, they manage to fascinate and entertain anything from an intimate house concert to a roudy festival crowd. Since 2012, Amistat have released two EP's and their debut album Parley which saw them embark on a number of Australian and European tours.
https://www.facebook.com/amistatmusic/
Ben Ottewell (UK)
As a singer and lead guitarist in rock band Gomez, Ben Ottewell is well known for his unmistakable voice and talent for blistering and inspired guitar solos. Rolling Stone declared, "Gomez's not-so-secret weapon is Ben Ottewell." Since his first solo release, Shapes & Shadows (2011), Ottewell has been pleasing audiences with a series of successful acoustic tours across the UK, US and Australia. Now with a newly-recorded album of songs for his second solo project, Rattlebag, the singer is set to return to the road, performing his new music as well as a few Gomez favorites. Ottewell's infectious melodies and bluesy riffs will stick with you, and beg you to sing along.
https://benottewell.officialstore.co.uk/
Bombino (NER)
For centuries, the desert town of Agadez has served as a converging point for the great camel caravans driven by the Tuareg that link West Africa with North Africa and the Mediterranean. Born in 1980 at a nomadic camp near this dusty outpost, the young guitarist and songwriter Omara "Bombino" Moctar was raised during an era of armed struggles for Tuareg independence and violent suppression by government forces. Bombino's electrifying jams capture the spirit of resistance and rebellion while echoing with guitar riffs reminiscent of fellow Africans Tinariwen and Ali Farka Touré not to mention rock and blues icons such as Jimi Hendrix, John Lee Hooker and Jimmy Page. http://www.bombinomusic.com
Charm of Finches
Charm of Finches, aka Melbourne sisters Mabel and Ivy Windred-Wornes, sing dreamy harmonies about heartbreak, solitude and whispering trees.
In 2014 they released their debut EP "Home", which launched them onto the Australian Folk Festival circuit playing many notable festivals including Woodford Folk Festival. At ages 15 and 12, they were the youngest songwriters to win the esteemed 2015 Darebin Feast Songwriters Award and were awarded the 2017 National Folk Festival Gill Rees Memorial Young Musicians' Award (AUS). In 2016, "Staring at the Starry Ceiling", their debut album was named one of the best releases of the year by ABC Radio National. These two songbirds are sure to entrance crowds with their beautiful melodies.
https://charmoffinchesband.com
China Bowls (UK)
With an infectious neo-soul jazz vibe and experimental hip-hop influences China Bowls has played across the UK, from Colston Hall to Glastonbury, Boomtown and Bestival. She's a storyteller in her own right and delivers both extensive solo sets and dynamic full band performances. https://www.chinabowlsmusic.com
Dan Sultan
To watch Dan Sultan hold an audience in the palm of his hand is to see a storyteller unafraid to lay it all out there: his troubles, desires and all those tales dragged from his life onto the stage. Ever since Sultan delivered his debut album, Homemade Biscuits, in 2006 at the age of 22, music lovers from all walks of life have found a home in his ability to bare his longings and his wounds, his rich and soulful voice spilling all sorts of guts and glory over memorable rock, roots and blues hooks. The past few months have seen the award-winning Melbourne artist deliver smouldering live performances – both in support of Bruce Springsteen and on his own 'Under Your Skin' headline dates. Sultan's latest album Blackbird is the culmination of many months of writing and recording and an Australian musician coming into his own. http://dansultan.com.
Ella Trinidad
Formed in December 2016, Ella Trinidad creates original compositions which are heavily influenced by Cuban salsa yet blend elements of jazz, soul and funk. The band is now a 10 piece salsa ensemble playing original compositions as well reinterpreted Afro-Cuban tunes. The band is fronted by 4 women, making Ella Trinidad a rare sight in Melbourne's male dominated Latin scene.
https://www.facebook.com/ellatrinidad.music/
Grizzlee Train
At the core of Grizzlee Train is the wailing of vintage blues rock, but it's drenched with a modern vigour which gives the band a sound that is all their own. Born & raised on a diet of Creedence & Zeppelin, it's no secret that the dynamic two-piece draw from a time well before their own. Both ditching university studies to tour the world in a rusty tour van, the 2015 Byron Bay Bluesfest Busking Champions – Brandon Dodd and Josh Dufficy have shared stages and festival bills with some of the finest acts in Australia, Europe and the USA. They've graced some of the world's premier festivals including Austin's SXSW and Americanafest in Nashville. The duo are building a reputation for being one of the industry's hardest-working bands and rounded out 2017 with the release of their third EP, All About You. Grizzlee Train will amaze as they take their adrenaline-fuelled live show to new heights. http://www.grizzleetrain.com
Horns of Leroy
Inspired by the flavours of New Orleans to Fitzroy, this punked-out seven piece raucous street band take brass band music to a whole new level. From humble beginnings, the band has evolved from playing the streets of Melbourne to some of the biggest festivals and stages across the country. Taking sounds from a number of musical influences, their debut record will be a fresh culmination that highlights all there is to dig about this band.
http://www.hornsofleroy.com.
Jen Cloher
The fact that the fourth album from Australian artist Jen Cloher is self-titled speaks volumes. A letter in triplicate addressed to the themes of love, music and Australia, Jen Cloher is the culmination of a period of artistic and personal growth in which the artist took her rightful place as a punk-rock figurehead of Melbourne's famous DIY music scene. She is an outspoken advocate for artist rights and co-founder of the incredible Milk! Records label, which includes the likes of Courtney Barnett and Fraser A. Gorman among its luminaries. Since 2014, her output has been increasingly biting, witty and poetic, and garnering her a prestigious Australian Music Prize nomination. https://www.jencloher.com.
Maddy Jane
Maddy is a talented young artist from Tasmania, writing songs far beyond her years on a beat up guitar her mum gave her in high school. The independent artist grew up on Bruny Island where she developed a love of music and songwriting. It's been a massive 12 months for Maddy with break out singles getting high rotation on triple j plus a string of supports around Australia with the likes of Tash Sultana, Polish Club, Kingswood and Luca Brasi, showcasing at Bigsound, The Plot and various festival appearances at Festival of The Sun, Falls Festival and New Years on The Hill. To top it all off, Maddy was chosen to support superstar Harry Styles' Australia / New Zealand tour.
https://www.facebook.com/maddyjanemusician/
Mike Love (USA)
In this modern age of music, genres blend together as naturally as the river flows into the sea. With the expansive library of all the music of the world from every time period at our fingertips, creative artists seem to be more and more liberated from the archaic mentality of being pigeonholed into one genre or demographic. Mike Love is at the forefront of this movement.
With a foundation rooted in the spirituality and message-based music of Reggae and Rastafari, he blends the sounds of progressive and classic rock, pop, R& B, soul, blues, flamenco, jazz and so much more. Healing is at the core of his music. With ever evolving live performances, Love keeps his organically grown fanbase returning again and again to witness the evolution of tried and true fan favorites, and the ever-expanding repertoire of new music that is constantly surfacing.
http://www.mikelovemusic.com
The Senegambian Jazz Band
Since their inception in 2015, The Senegambian Jazz Band's (TSJB) sound has developed through melding the traditions of west African melodies and rhythms with everything from jazz, latin and funk to "doof doof". With 5 musicians from 4 countries TSJB's music is a melting pot of sounds, influences and cultures intricately woven to create a magical sonic experience, unlike anything in the Australian music scene.
https://www.thesenegambianjazzband.com.
Skinnyfish Sound System
Skinnyfish Sound System brings together some of the best Australian music producers with some of the best Indigenous performers and the extensive back catalogue of songs from Skinnyfish Music. The heart of northern Australia's unique musical identity is the Didgeridoo. Using some of the greatest traditional exponents, it is is placed in the centre of the sound system which gives it a truly modern tribal feel. The strength of the Indigenous MCs come from powerful ancient chants and an understanding of how to captivate an audience with cultural authority.
https://www.skinnyfishmusic.com.au/skinnyfish-sound-system/
Stu Larsen & Natsuki Kurai
Australian born and self-described vagabond Stu Larsen and Japanese harmonica player Natsuki Kurai have announced a performance together at Queenscliff Music Festival. Natsuki adds a swagger and energy to Stu's observations on life from his travels. Nearly eight years ago, Natsuki and Larsen met in the middle of Tokyo and quickly connected with each other. "I spoke no Japanese and Natsuki didn't speak English so we found we had to communicate in other ways. We both agree that this allowed us to form a deeper connection, without words," says Larsen. Since then, they've continued traveling back and forth from Australia to Japan, playing shows and festivals along the way.
https://www.facebook.com/stularsen/ & https://www.facebook.com/natsukiharmonica/
Thando
Zimbabwean singer-songwriter Thando oozes passion as a storyteller and takes her audiences on a personal journey of loving oneself and reflection. Incorporating electronica to R&B and Soul music, her music has paved the way to appearances at BIGSOUND and Strawberry Fields in 2016, as well as an electric set at St Kilda Festival in 2017. As well as several sold out shows at Chapel off Chapel and Paris Cat Jazz Club, the songstress has gone onto support Maxwell at the Palais and REMI and Sampa the Great alongside DJ MzRizk. This multi dimensional performer is looking toward solidifying her status as Melbourne's newest first lady of R&B. https://www.thando.com.au.
Wanderers
Adelaide's genre-defying Wanderers' most recently release Off My Back sees the band venture deeper with their undeniable groove. With the track gaining serious momentum online, cracking the Top 10 Viral Tracks on Spotify, and featured on the revered 'New Music Friday' playlist; the pay off for their relentless touring and unforgettable live show is starting to show. 2017 saw them take their sophomore EP Something For A Distraction around Australia numerous times, they played shows in London, Edinburgh and Berlin and finished it off with winning SA's Best Blues / Roots band at the SA Music Awards. With multiple festival dates and a national tour not too far off, these guys are one to watch out for.
https://www.wanderersmusic.com.au.