Events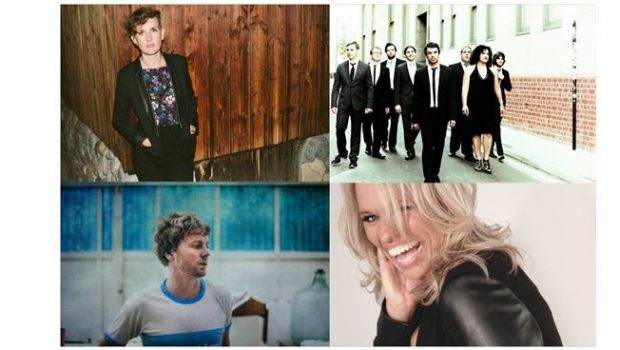 Published on July 17th, 2017 | by admin
Queenscliff Music Festival 2017 reveals second round of artists
Weeks after its first bumper lineup announcement, the Queenscliff Music Festival 2017 has dropped yet another impressive list of diverse talent. Running from Friday 24 to Sunday 26 November, the festival is already experiencing record speed ticket sales, and looks set to sell-out for a second year in a row – the 2 day tickets have officially sold out!
This year will once again feature a host of exciting and eclectic local and international talent. The latest round of acts to be revealed are all Australian, ranging from exciting new emergences in the music scene, to veterans of the performance circuit – and a swag of fab female performers too! From indie, blues and rock n roll, to singer-songwriters and country and soul, Queenscliff Music Festival 2017 literally has everything covered!
The second line up announcement includes:
Allysha Joy
The Bamboos
Beccy Cole
Bob Evans
Hat Fitz & Cara
Jazz Party
Little Georgia
Mia Dyson
Sammy J
The Southern River Band
Stella Donnelly
The Wilson Pickers
Mega soul ensemble The Bamboos will bring the powerhouse pipes, wind and strings to the Queenscliff crowd, while singer-songwriter and Jebediah frontman Bob Evans will serenade the masses in his official QMF debut.
Country songstress Beccy Cole, winner of nine Golden Guitars and multiple ARIA Top 10 Country and Top 40 Mainstream albums, will bring her glowing warmth, honeyed voice, bawdy sense of humour and perpetual smile to Queenscliff.
Bluesey rock artist and guitarist Mia Dyson will unleash her characteristically dynamic live set, whilst husband and wife duo Hat Fitz & Cara will provide the country blues cool. Perth will lend us the rock n roll swagger of The Southern River Band and indie artist Stella Donnelly, and rounding out the announcement is Allysha Joy, Jazz Party, Little Georgia and The Wilson Pickers.
In a taster of what is to come on the comedy front, QMF also announces that Award winning comedian, writer and musician Sammy J will be bringing the laughs this November.
Set against a backdrop of sun, surf and sea in the picturesque Bellarine Peninsula, Queenscliff Music Festival has attracted an eclectic array of talent over the years, kicking off the festival season each November with a talent pool the gets bigger and better year after year.
The festival has become renowned for impressing all kinds of music-loving masses. More than just music, the festival presents an arts & comedy component in each year's line-up as well as plenty of colourful kids entertainment options for the little folk and families.
Prices: 3 Day & Single Day tickets on sale now and selling fast!
Tickets and info: www.qmf.net.au
Facebook: www.facebook.com/queenscliffmusfest
Twitter: twitter.com/QueenscliffFest
YouTube: www.youtube.com/user/QueenscliffMusicFest