Comics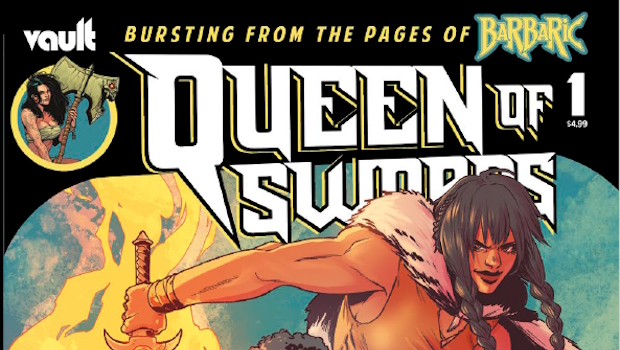 Published on June 26th, 2023 | by Chris O'Connor
Queen of Swords #1 Comic Review
Summary: A Witch, and Assassin and a Barbarian find their lives tied together and must work with each other to track down the one who has bound them.
The Witch Serra, Assassin Ka and Barbarian Deadheart find themselves having to work together to track down a dangerous foe who has tied their lives together. Oh and Ga'Bar the evil spirit who is trapped in Deadheart's sword. It's a classic fantasy starter group but the battles and adventures that they face are laced with sex, violence and humour… oh wait… that's also classic fantasy story telling.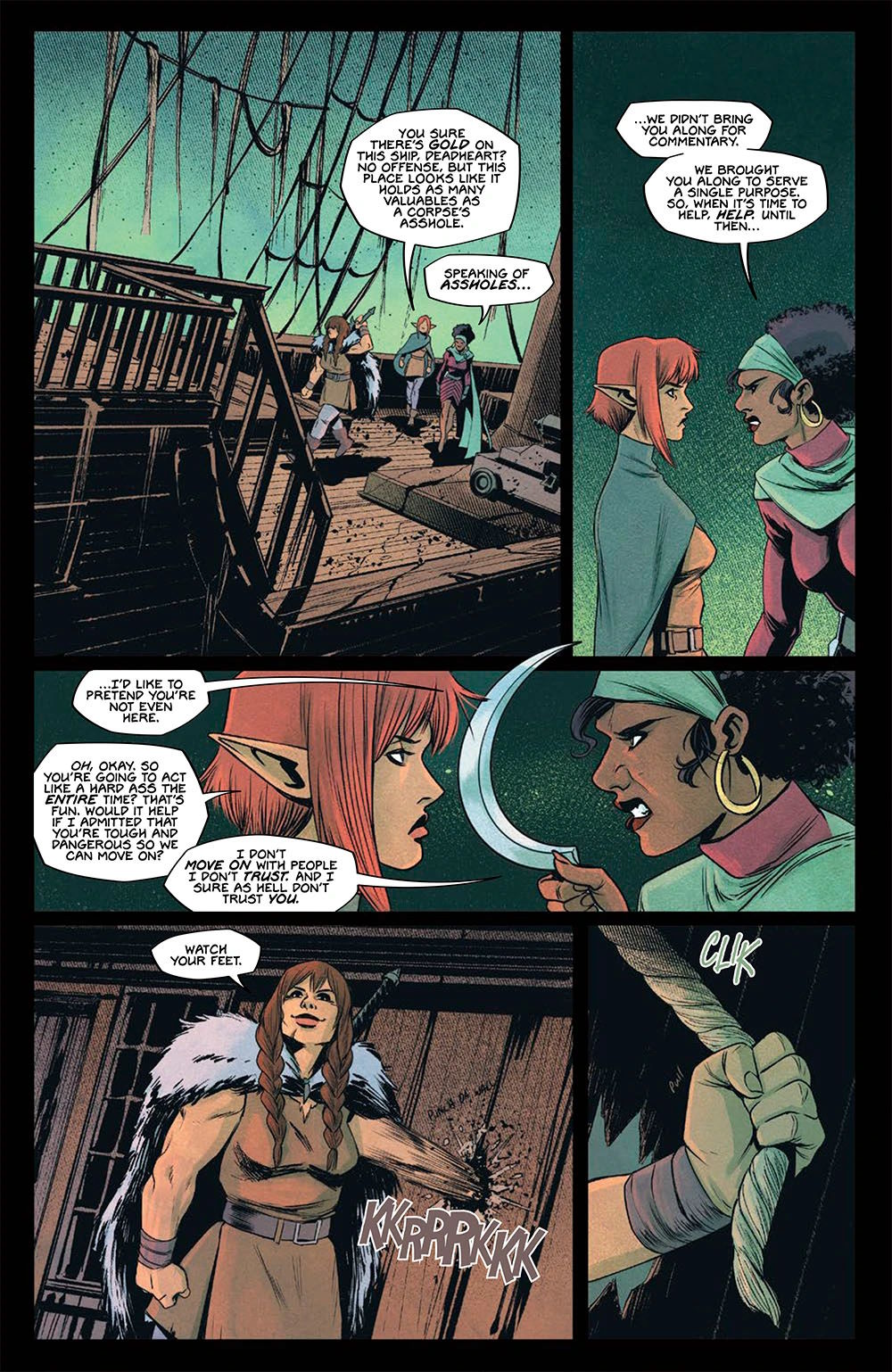 Writing
This is one of those situations where the key elements are tried and true, or often repeated… depending on how you want to look at it. But it's also one of those cases that shows it's not the concept that makes something good… it's how that concept is used… how the story is told that determines if it's "just another rehash" or is "freakin' awesome". Queen of Swords makes a few changes to the more "traditional" fantasy story, not least of all by making all the main characters women… bad ass powerful women at that (despite Ga'Bar's doubts). There's a nice bit of humour thrown in the mix which works quite well as there are some darker elements of story telling here too (the revelation about how a group of men were about to attack one of the characters certainly got dark!).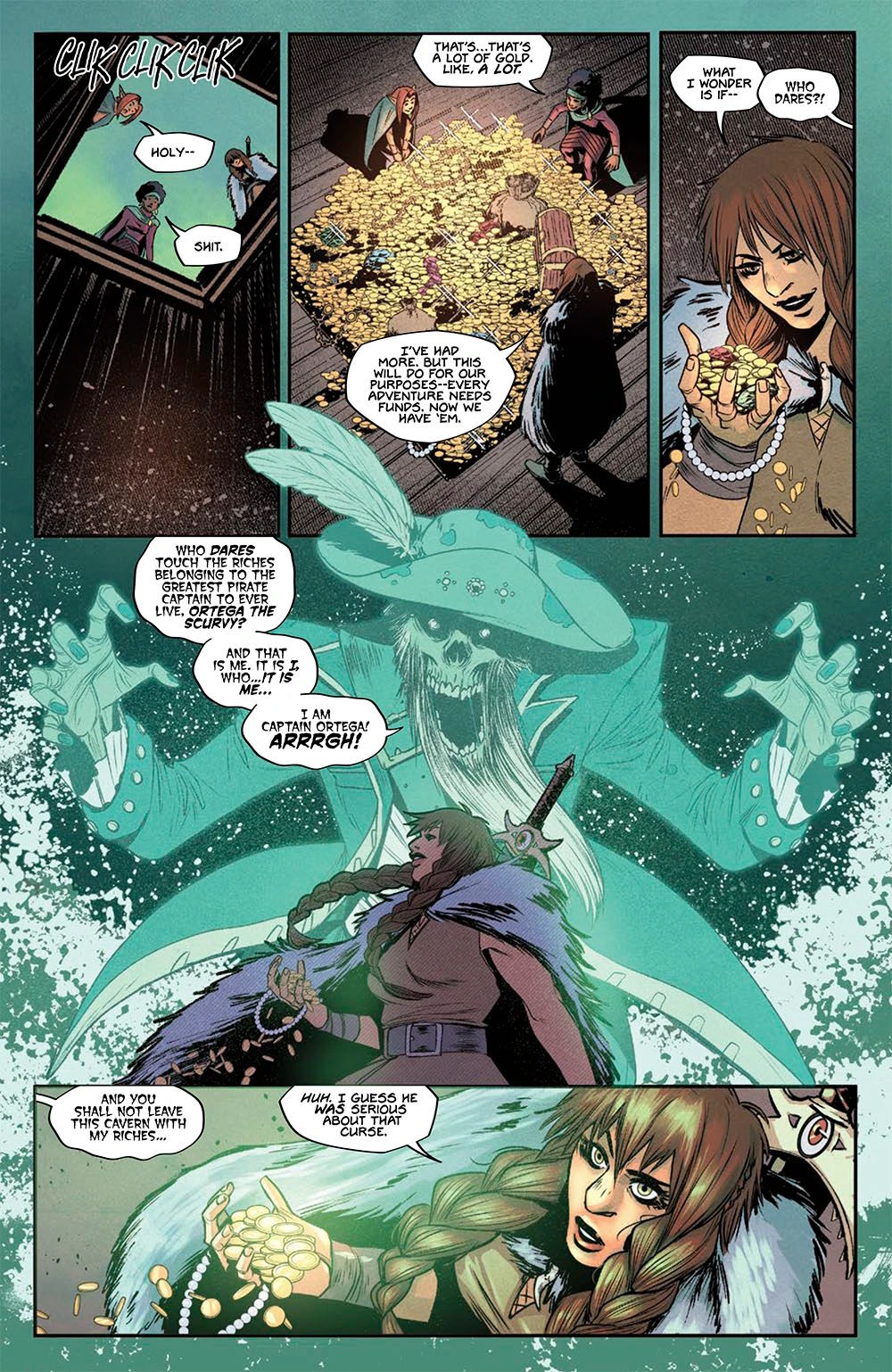 Artwork
The line work is nice and clean, which is appreciated especially during scenes of frenetic activity. The colour usage is interesting. Pages/panels seem to have tonal themes that dominate the images. Whilst the characters and some scenery might have unique colours… they appear to then have had a colour applied over the top to unify them all. It's an interesting technique (akin to cinematic colour grading) and honestly I'm not sure if I like it or not.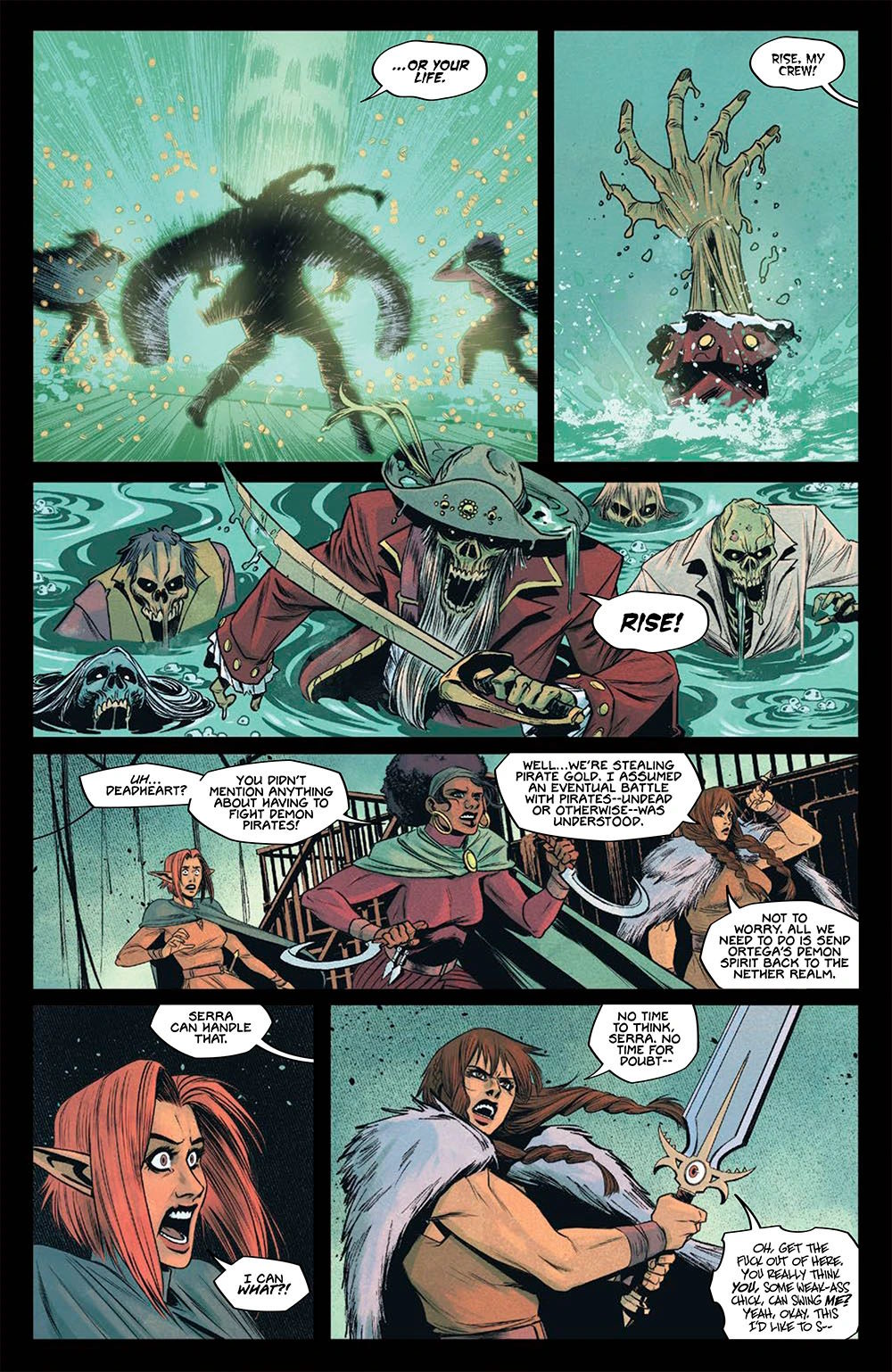 Final Thoughts
Queen of Swords is a fun title, it's a worthy spinoff of Barbaric and it's a good read. There's a good mix of light and dark, talking swords and… "adult relations". A good modern twist on the old testosterone filled fantasy stories of the past and a bunch of characters that I'd be happy to continue this quest with. Grab a copy if sword and sorcery stories are your thing!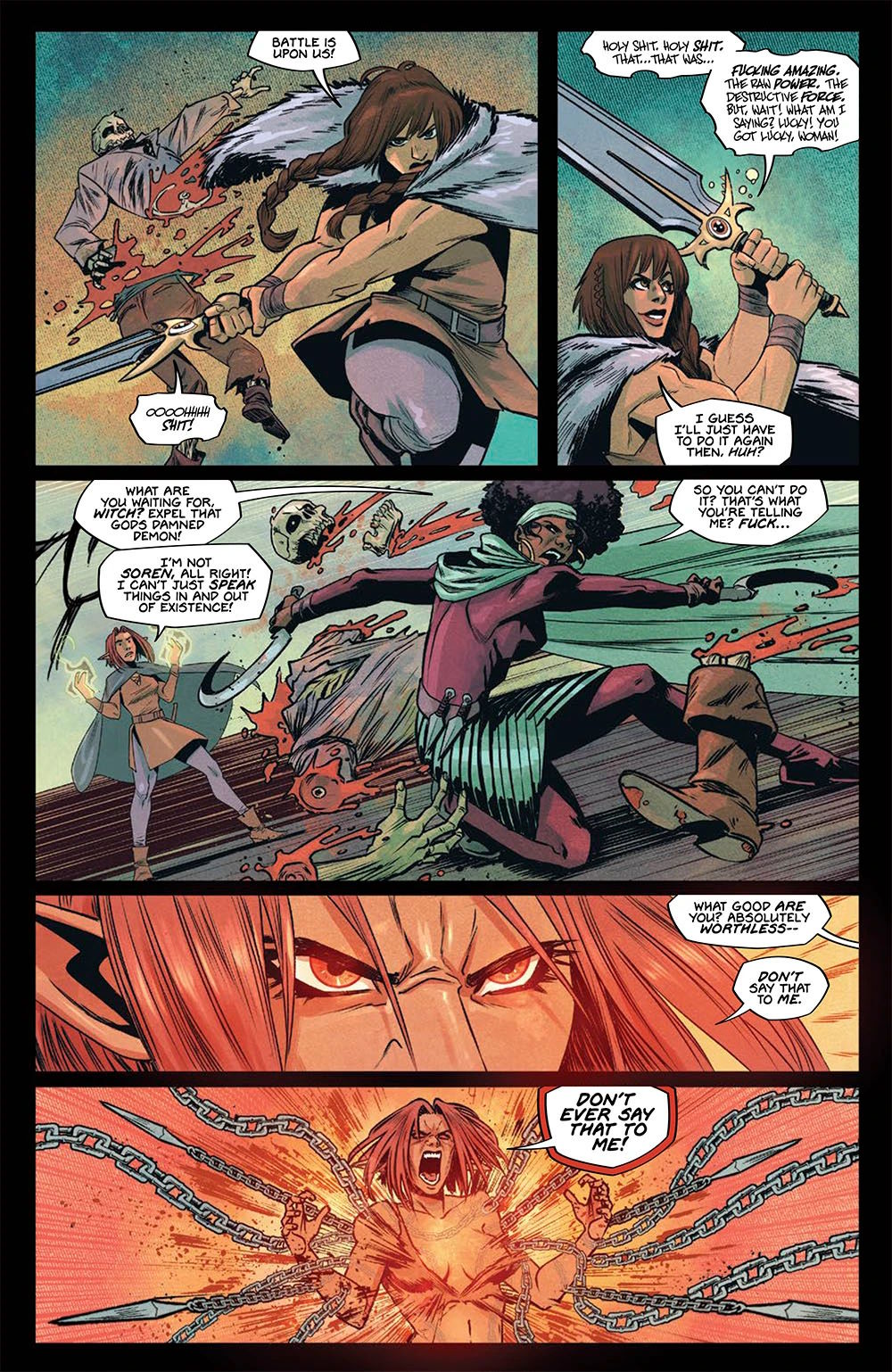 Publisher: Vault Comimcs
Writer: Michael Moreci
Artist: Corin Howell
Colourist: K.J. Díaz
Cover Artist: Tim Daniel, Skylar Patridge
Genre: Fantasy, Humour
Format: 42pgs, FC, Series
Release Date: 31st May, 2023