Films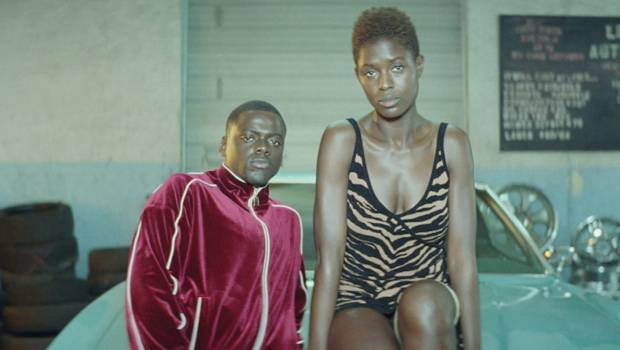 Published on March 13th, 2020 | by Harris Dang
Queen & Slim – Film Review
Reviewed by Harris Dang on the 11th of March 2020
Universal Pictures presents a film by Melina Matsoukas
Produced by Lena Waithe, Melina Matsoukas, Michelle Knudsen, Andrew Coles, Brad Weston, and Pamela Abdy
Written by Lena Waithe and James Frey
Starring Daniel Kaluuya, Jodie Turner-Smith, Bokeem Woodbine, Chloe Sevigny, Flea, Sturgill Simpson, Indya Moore, Benito Martinez, and Jahi Di'Allo Winston
Edited by Pete Beaudreau
Running Time: 132 minutes
Rating: MA15+
Release Date: the 12th of March 2020
A wonderful attribute of genre cinema is its adaptability to worldviews. Multiple worldviews invite unique perspectives. It is one of the great ways cinematic storytelling remains fresh regardless of formulas or clichés. The romantic crime drama Queen & Slim adopts a classic crime premise about criminals on the run. However, the film offers a fresh approach through its unique worldview. The storytelling is interesting and cinematic by dramatising a Black American perspective.
The talented involved with the film is topnotch and add to its promise. Oscar-nominated actor Daniel Kaluuya (Get Out, 2017) and rising television actress Jodie Turner-Smith are the main leads while acclaimed music video director Melina Matsoukas makes her feature-length film debut. She adapts a script by author James Frey and Emmy-winning writer Lena Waithe (Netflix's Master of None). Will they help Queen & Slim make it to the finish line?
The film commences with a Tinder date, where Queen (Turner-Smith) and Slim (Kaluuya) have an awkward time due to their contrasting desires. Queen wants some company and Slim wants to get laid. The date ends in an unspectacular fashion and Slim ends up taking Queen home, desperately thinking that he might still have a chance.
Just when the night could not grow worse, Slim unassumingly makes a turn without signalling. He is then stopped by a Caucasian police officer. The situation escalates from a routine check to reckless and violent. Queen records the altercation as the cop becomes increasingly agitated and aggressive towards Slim.
After a shocking climax, the pair are thrown into a predicament that forces them on the run. The incident causes a huge ripple of commotion around the nation, resulting in violent stands with Black communities against authority figures and making Queen and Slim legends.
Does the film succeed in creating an entertaining genre experience and achieve its potential from its unique worldview? There is a scene where the film cuts between the two leads' passionate embrace and a violent riot between Black communities and police officers.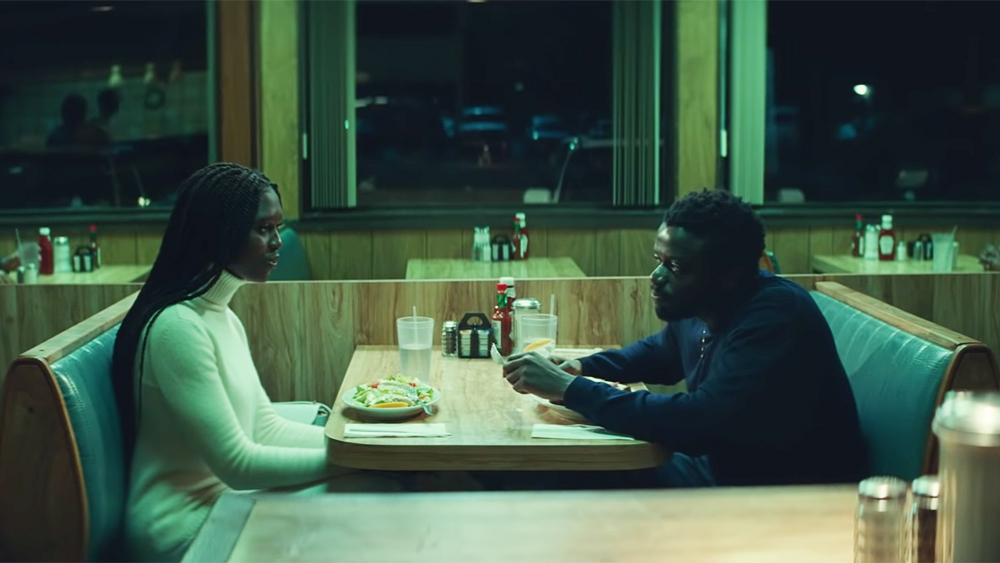 It sounds very ambitious and is undeniably stirring for a genre flick as it tries conveying how Black Americans draw the best out of their bleak situations. It also visualises the cause-and-effect juxtaposition of love and death in the struggle for survival. On the contrary, it is problematic considering how jarring it appears. The scene is emblematic of the film's overall quality.
Frey and Waithe's ambitious script lays out the framework well as it introduces its characters as unknown to one another but who slowly learn from each other throughout the story and become more intimate. Seeing it as a story about two people drawn together by tragic circumstances, it adds a layer of intrigue and gives the actors more to work with to make the drama succeed.
The film loses its grip once the characters go on the lam and it tries balancing the genre tropes between the thematic symbolism. Some aspects work wonderfully, such as the costume design by Shiona Turini, which highlights the subversion of the derogative iconography of being Black American i.e. being a pimp and a whore.
Similarly, when the backstories are revealed, it not only deftly informs the drama but subverts audience expectations in terms of sympathy and empathy. The casting of Bokeem Woodbine as Uncle Earl, Bertrant E. Boyd II's character who aids our leads, and Jahi Di'Allo Winston as Junior, proves pivotal.
Yet several moments try too hard to become thematically compelling at the expense of cohesion and logic. Running under extreme stress is one thing but the characters make contrived, inexplicable decisions that feel included by the scriptwriters to make a point.
Despite the urgency of the situation, they make detours including riding a horse or visiting a cemetery. In another scene, Slim lends a gun to a station clerk in order to pay for petrol even after being known on the news as a criminal.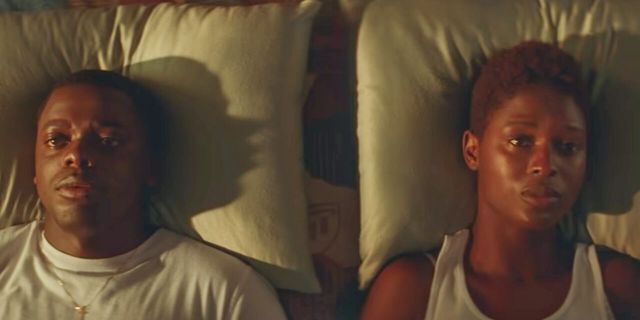 Nevertheless, the film contains a visually vibrant style thanks to director Matsoukas' keen eye. She finds beauty in the struggle. She is also aided by cinematographer Tat Radcliffe, editor Pete Beaudreau, and composer Devonte Hynes. The latter's brilliant musical choices convey the story's changing moods.
The performances from the cast are stellar. Kaluuya, Turner-Smith, and Woodbine bring heart to their characters with conviction. This is despite the lack of substantial character development and moments of silly dialogue, such as 'I'll be brave enough for the both of us'.
Although the film's aspirations exceed its grasp by being about romance, social issues, action, and drama, Queen & Slim still enthrals and compels in ways that transcend its genre tropes. It delivers a heartfelt yet scattershot experience. Recommended.
Summary: Although the film's aspirations exceed its grasp by being about romance, social issues, action, and drama, Queen & Slim still enthrals and compels in ways that transcend its genre tropes.