Hardware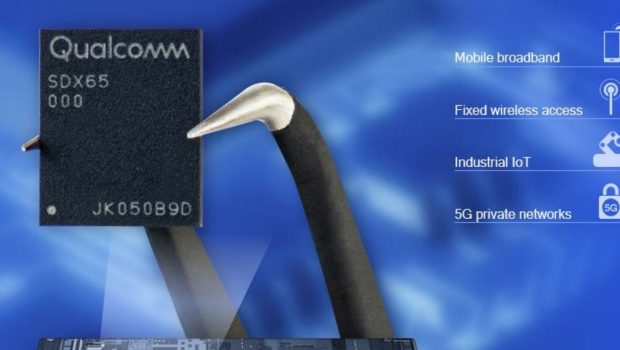 Published on May 24th, 2021 | by Adrian Gunning
Qualcomm Announces New Features in Snapdragon X65 5G Modem-RF System for Global 5G Expansion
What's New: Qualcomm Technologies, Inc., today announced new, upgraded features and capabilities to the Qualcomm® Snapdragon™ X65 5G Modem-RF System. The upgrades build upon the fourth generation 5G modem-to-antenna solution, which was announced in February.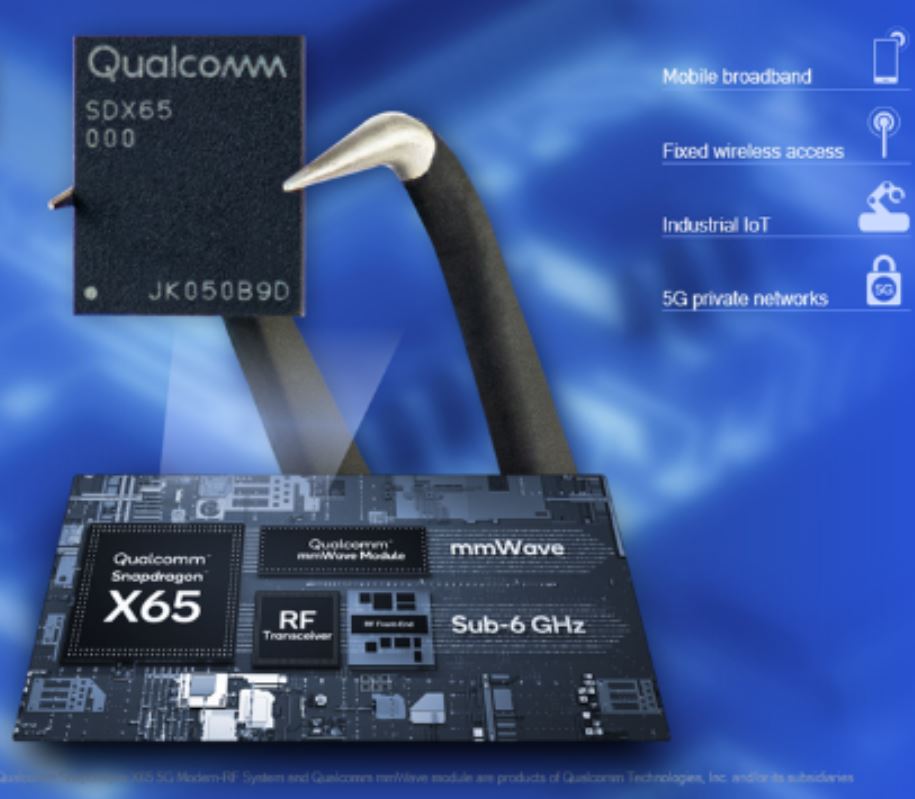 As the world's first 10 Gigabit 5G and the first 3GPP release 16 modem-RF system, the software-upgradeable architecture allows future-proofing of solutions powered by the Snapdragon X65 which supports and enables acceleration of 5G expansion, while enhancing coverage, power efficiency and performance for users. Upgrades include improved power efficiency and support for wider mmWave carriers – a key requirement ahead of the rollout of 5G mmWave networks in China
New features within the upgradeable architecture of Snapdragon X65 include:
Extended mmWave capabilities for global expansion with support for wider 200 MHz  carrier bandwidth in the mmWave spectrum and mmWave support in standalone (SA) mode. With mmWave commercially deployed by all major operators in the U.S. and Japan, and  over 150 global operators investing in these high-band frequencies1 , these new mmWave features lay the foundation for driving upcoming rollouts of 5G mmWave in China and other  regions along with 5G SA network development. The Snapdragon X65 supports spectrum aggregation of up to 1 GHz of mmWave spectrum and 300 MHz of sub-6 GHz spectrum across FDD and TDD, allowing for unprecedented 5G capacity for networks, and blazing 5G speeds for users
Improved power efficiency with support for all-day battery life, while enabling significantly better performance through new power-saving technologies within Qualcomm® 5G PowerSave 2.0. Featuring Release 16 UE-Assisted Information (UAI), a power efficiency enhancing technique, the device and base station can now exchange critical information to dynamically and efficiently manage various connection parameters such as number of carriers, allocated bandwidth, layers and thermal performance to optimize network resources for the particular ongoing application or context.
"The Snapdragon X65 is leading the way in the 10 Gigabit 5G era, and defining what's possible by expanding coverage and capacity, power efficiency and superior performance for the end user," said Durga Malladi, senior vice president and general manager, 4G/5G, Qualcomm Technologies, Inc. "Qualcomm Technologies pioneered 5G with mmWave delivering extreme capacity, ultra-high throughput and low latency to reshape mobile experiences. We look forward to working with all key players in the ecosystem to expand 5G globally and extend business opportunities across industries."
Why It's Important: The Snapdragon X65, the world's most advanced 5G modem-RF system, continues to extend capabilities with expanded mmWave configurations, enhanced power efficiency and more. These additions are made possible by the software-upgradable architecture of Snapdragon X65, allowing for enhancements and expandability across 5G segments to enable new forthcoming features, capabilities, and rapid rollout of the new 3GPP Release 16. The
enhancements are especially key as 5G expands globally, including the anticipated rollout of  ultra-fast 5G mmWave in China and other regions, and extends into other verticals such as  compute, industrial IoT and fixed wireless access.The Snapdragon X65 is currently sampling to customers. Commercial mobile devices based on these Modem-RF solutions are expected to launch by late 2021. For technical details please visit the Snapdragon X65 webpage.