Events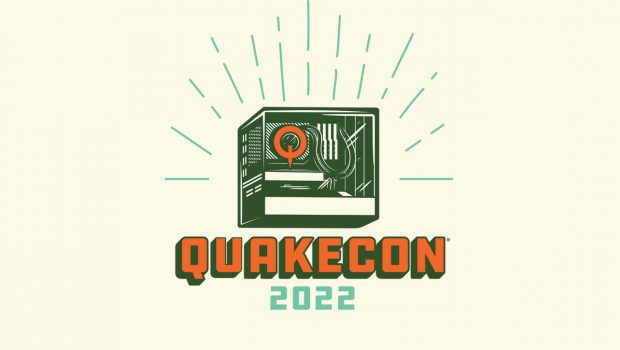 Published on August 19th, 2022 | by Adrian Gunning
QuakeCon 2022 Day One
QuakeCon 2022 kicked off today at 1:00pm eastern (3:00am AEST) with a brief welcome from Marty Stratton followed immediately by a full slate of global programming, including discussions on Bethesda games, fun interactive shows, giveaways, tournaments, charity fundraising, developer interviews, huge sales on Bethesda games, and much more.
Tune in at https://www.twitch.tv/bethesda to watch the show, meet up with old friends, donate to charity, and nab some giveaways!
We also have some exciting news breaking today in conjunction with the event. Please check out the details below!
id Software and Bethesda PC Classics come to PC Game Pass and the Microsoft Store
Today, PC Game Pass and the Microsoft Store get a lot more classic, with the addition of more than 10 PC games that set the standard for today's most exceptional FPS and RPG titles, including Return to Castle Wolfenstein, Quake 4, The Elder Scrolls Adventures: Redguard, and more.
Coming today with PC Game Pass:

Return to Castle Wolfenstein
Quake 4
Wolfenstein 3D
An Elder Scrolls Legend: Battlespire
The Elder Scrolls Adventures: Redguard
Unlock all Champions in Quake Champions via a Game Pass Perk

Free today on the Microsoft Store:

The Elder Scrolls: Arena
The Elder Scrolls: Daggerfall
Quake Champions
For sale today in the Microsoft Store:

Heretic: Serpent Riders
Hexen: Beyond Heretic
Hexen: Deathkings
The Original Quake Re-Release Gets New Update Including the Legendary Mod, Threewave CTF
Last year we launched the original Quake for modern audiences and made the game available via Xbox Game Pass for a taste of id Sofware's high octane classic. Today, we're adding even more with Update 4, which includes the return of the legendary progenitor of team-based multiplayer: Threewave Capture the Flag. This addition includes nine iconic levels from the original mod just in time for QuakeCon to bring you and seven of your closest frag friends back together again!
Massive QuakeCon Sale is LIVE with Up to 70% off Select Bethesda Games
Join in the QuakeCon festivities with up to 70% off eligible Bethesda games at select retailers, 60% off DEATHLOOP, 50% off Ghostwire: Tokyo, and savings on Fallout, DOOM Eternal, Dishonored, Wolfenstein, and more. (On Select Platforms, please see individual product pages for details, off regular price in selected regions.)
In addition, gamers can grab an incredible QuakeCon 2022 Bundle of Bethesda games for PC that includes DEATHLOOP, Ghostwire: Tokyo, DOOM Eternal and Fallout 76. The bundle is available on Steam at the following link: https://store.steampowered.com/bundle/27460/QuakeCon_2022_Bundle/.
Players can visit https://bethesda.net/en/games/deals for all the details.