Games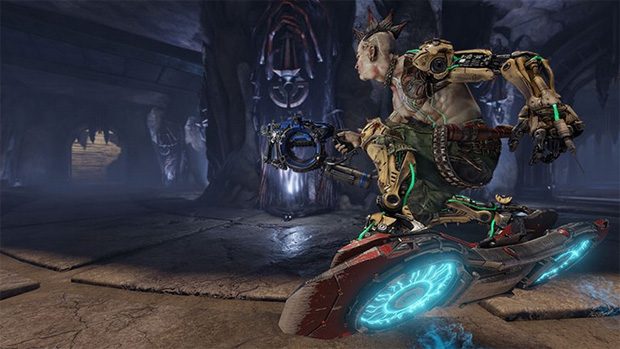 Published on August 22nd, 2017 | by Admin
Quake World Championships Finals This Weekend – VIDEO
This weekend at QuakeCon 2017 in Dallas, TX, the Finals for the $1 Million USD Quake World Championships will bring together the best players in the world to battle for their share of the prize pool and the title as the first QWC Champion. 40 Duel competitors and eight Sacrifice teams have three days of rocket jumping and fragging in Quake Champions to prove they deserve to join other legends of esports as Quake champions.
Australian player, Dan "Astroboy" De Sousa of JAM Gaming, has already qualified for the finals. Meanwhile other Aussies, teammate Andrew "Python" Cha Cham, and Frazer "Fraze" Hockley, David "ZenAku" Addati and Tyler "Steej" Joseph of Corvidae will be competing at The Quake Champions BYOC (bring your own computer) tournament at QuakeCon, in an attempt to also secure their spots in the Quake World Championships.
Can't make it to QuakeCon? Don't worry, you can watch live online, Friday through Sunday, Aug 25-27 AEST, at https://www.twitch.tv/quakechampions and https://www.facebook.com/Quake/. The Final matches for both Sacrifice and Duel will begin at 3:00am AEST Sunday, Aug 25.
Quake Champions is available now in Early Access on Steam at http://store.steampowered.com/app/611500 and via the Bethesda.net launcher.
For additional information, please visit www.Quake.com.