News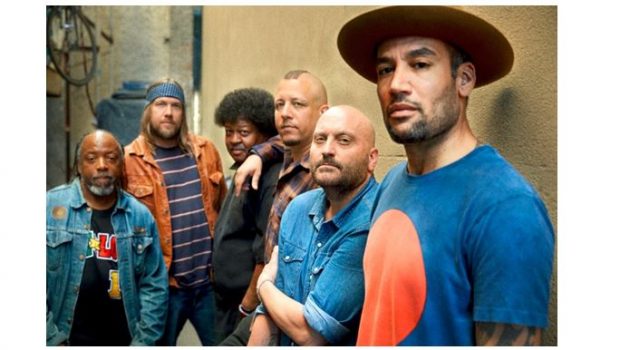 Published on June 17th, 2016 | by admin
QMF 2016 first line up announcement
Queenscliff Music Festival presents it 20th edition this 25-27 November and to celebrate, the 2016 festival will prove bigger and bolder than ever. Revealing a line-up of 12 acts in the first announcement, QMF drops the news that international stars Ben Harper & The Innocent Criminals will bring the band's first new album in eight years 'Call It What It Is' to Queenscliff. Audiences will be among the first to hear new songs from the album live, along with classics such as 'Burn To Shine', 'Steal My Kisses' and 'Diamonds On The Inside'.
Legends of the Australian music scene Paul Kelly & Charlie Owen will present songs from an exciting new collaboration that is sure to appease fans who've waited since 2007 for their chance to see Paul Kelly back to grace the QMF stages. The roll call of local heroes continues with a special appearance from Peter Garrett & The Alter Egos playing songs from Peter's forthcoming solo album 'A Version of Now' featuring an all-star band including Abbe May, Martin Rotsey (Midnight Oil), Mark Wilson (Jet) & Peter Luscombe (Rockwiz, Paul Kelly).
Melbourne group Alpine bring their unique brand of bold, shimmering and sophisticated pop music to QMF, riding on a wave of critical acclaim with their new album 'Yuck'. Award-winning hip hop artist Urthboy will appear fresh off the back of touring his fifth album 'The Past Beats Inside Me Like A Second Heartbeat', and he'll be joined on stage by special guests Bertie Blackman and Kira Puru.
Beloved bluesman Ash Grunwald will keep it real with his strongly political blend of roots, beats and a whole lot of groove accompanied by a full band line-up. The hypnotic electronica/guitar-slinging siren from the Western Desert Abbe May will show off her impressive multi-instrumental skills in her self-described genre of surrealist gospel funk pop trip hop.
Rounding out what can only be described as an all killer, no filler line-up is Blue King Brown frontwoman Nattali Rize, disco funk and soul diva Kylie Auldist, Latin band Quarter Street, indie folk darling Julia Jacklin and Melbourne soul band The Meltdown.
Festival Director Andrew Orvis says: "Turning 20 is a major milestone and we're really excited about the festival this November. We've assembled a fantastic program to celebrate the occasion. Queenscliff is more than just the music though… It's about great shows, comfy surrounds, a family friendly vibe, yummy food & drinks, all in the beautiful historic Queenscliff and right on the shores of Port Phillip Bay. This is a 20th anniversary party you don't want to miss!"
With four more line up announcements to come, QMF will showcase over 80 local and international acts in the picturesque coastal hub of Queenscliff this November, continuing to strengthen its reputation for delivering top notch acts from across the globe in a stunning seaside locale. Visitors from near and far can choose from an array of accommodation from cosy beachside B&Bs, eco-friendly retreats, historic hotels to nearby camping.
The township and Bellarine Peninsula surrounds are known for the incredible food and wine produced in the region, and this is reflected inside the festival arena which features a growing focus on gourmet provisions. Hovering in that sweet spot where relaxed family friendly atmosphere and fun flow party crowds co-exist in live music festival harmony, Queenscliff Music Festival offers a program brimming with something for everyone.
Prices: Early Bird Tickets on sale at $190 for a 3 Day Adult (available until 1 July unless sold out prior). General release weekend and single day tickets on sale July 1st. Accompanied Youth (14-17yrs) tickets available, and children 13 and under are free.
Tickets and info: www.qmf.net.au
Facebook: www.facebook.com/queenscliffmusfest
Twitter: twitter.com/QueenscliffFest
Youtube: www.youtube.com/user/QueenscliffMusicFest